Mary, Queen of Scots' cryptic prison letters finally deciphered
International codebreakers have cracked the code of Mary, Queen of Scots' cryptic letters.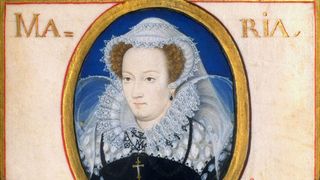 (Image credit: Nicholas Hilliard)
Researchers have cracked the code used to write a collection of "lost" letters once owned by Mary, Queen of Scots.
Penned between 1578 and 1584 with a "sophisticated cipher system" that involved a mix of letters and symbols, the letters were written to and from the former Queen of Scotland (also known as Mary Stuart) while she was imprisoned by her cousin, Elizabeth I of England, according to a statement.
A team of international codebreakers "stumbled upon" the mysterious texts while searching the archives at the Bibliothèque nationale de France, the country's national library in Paris, according to the statement.
"This is a truly exciting discovery," study first author George Lasry, a computer scientist and cryptographer who is a member of the DECRYPT Project, an organization that decrypts historical manuscripts, said in the statement. "We have broken secret codes from kings and queens previously, and they're very interesting but with Mary, Queen of Scots it was remarkable as we had so many unpublished letters deciphered and because she is so famous."
Related: Mary, Queen of Scots' rosary beads stolen in English castle heist
Using computer techniques as well as manually comparing text written in other historical manuscripts, the researchers deciphered 57 letters in total, of which 50 were previously unknown to historians. Researchers also successfully identified symbols that represented specific names, places and dates, according to a study published Feb. 7 in the journal Cryptologia.
Stuart was imprisoned due to an alleged plot, known as the Babington Plot, to assassinate Elizabeth I. Many of Stuart's letters were written to Michel de Castelnau de Mauvissière, the French ambassador to England, who supported the Catholics over the Protestants, according to the statement.
Mary used verbs and adverbs in the feminine form and often mentioned the name "Walsingham" or Sir Francis Walsingham, who served as Queen Elizabeth I's principal secretary, according to the statement.
Mary's correspondence also included details about how her health was suffering during her imprisonment, the prison's poor living conditions and details about her ongoing negotiations with Queen Elizabeth I to allow her to be released, even calling out the belief that they were "not conducted in good faith," according to the statement.
"Together, the letters constitute a voluminous body of new primary material on Mary Stuart — about 50,000 words in total, shedding new light on some of her years of captivity in England," Lasry said.
The decipherment "is the most important new find on Mary, Queen of Scots for 100 years," John Guy, author of "Queen Of Scots: The True Life of Mary Stuart" (Houghton Mifflin Harcourt, 2004), who was not involved in the new research, said in the statement.
In 1587, Mary, Queen of Scots was beheaded for treason; she was 44 years old.
Stay up to date on the latest science news by signing up for our Essentials newsletter.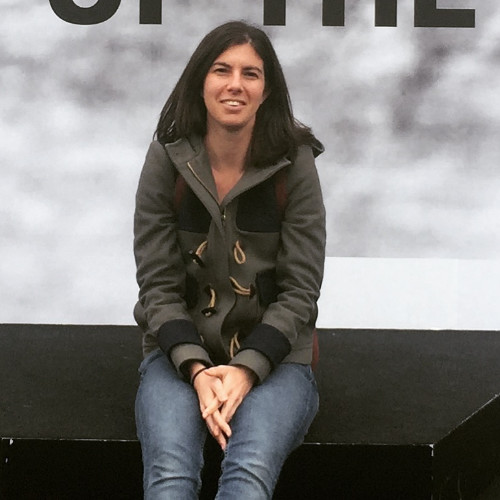 Live Science Staff Writer
Jennifer Nalewicki is a Salt Lake City-based journalist whose work has been featured in The New York Times, Smithsonian Magazine, Scientific American, Popular Mechanics and more. She covers several science topics from planet Earth to paleontology and archaeology to health and culture. Prior to freelancing, Jennifer held an Editor role at Time Inc. Jennifer has a bachelor's degree in Journalism from The University of Texas at Austin.
Very little information here

I think providing a link or just some samples of the cyphertext and then the decrypt would make this article useful to people interested in cryptography or interested in what was on Mary's mind, and how she wrote.

Instead we get the bare minimum. :(

Reply