Satellite images show crowds at Kabul airport before two reported explosions
The United States had been evacuating people from the region ahead of an Aug. 31 deadline.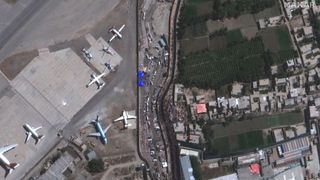 (Image credit: ©2021 Maxar Technologies)
Massive crowds converged at the international airport in Kabul, Afghanistan before two explosions there killed and injured dozens on Thursday (Aug. 26), as shown in recent satellite photos ahead of the suspected terror attacks.
The pictures from Maxar Technologies, taken over several days, show hundreds of people crowding the gates at Hamid Karzai International Airport. A fundamentalist militia called the Taliban took over Kabul and other major Afghan cities earlier in the month. There have been reports of people clinging to planes as the United States and other countries evacuate people from the airport.
At least two explosions — one at the airport's Abbey Gate and a second explosion at the nearby Baron Hotel — were reported on Thursday. CNN reported the Abbey Gate explosion at 9:40 a.m. EDT (1340 GMT or 5:40 p.m. local time in Kabul), and Pentagon officials confirmed the second attack at or near the Baron Hotel. ISIS-Khorasan, the Islamic State's arm in Afghanistan and Pakistan, issued a statement taking responsibility for the attack, The Washington Post reported.
Related: Crowds surge on Afghanistan airport in satellite photos
Image 1 of 4
The explosions killed 10 U.S. Marines, two soldiers, one Navy corpsman and dozens of Afghan civilians, according to The Washington Post. Even more people, including 18 Americans, were injured.
The United States has been accelerating evacuations of people in Afghanistan ahead of an Aug. 31 deadline. On Wednesday (Aug. 25), U.S. President Joe Biden said that whether the U.S. meets the deadline would depend on the Taliban continuing to allow people to access the Kabul airport, according to an NBC News report.
President Joe Biden said the U.S. would find those responsible for the attack. "We will hunt you down and make you pay," he said, then took a moment of silence for those who died in the bombings, as reported by The Washington Post.
The circumstances in Afghanistan have been unfolding just weeks before the 20th anniversary of the 9/11 terrorist attacks in the United States. The Sept. 11, 2001 events are widely interpreted as the chief cause of the American military offensive in Afghanistan in the early 2000s.
Follow Elizabeth Howell on Twitter @howellspace. Follow us on Twitter @Spacedotcom and on Facebook.
Stay up to date on the latest science news by signing up for our Essentials newsletter.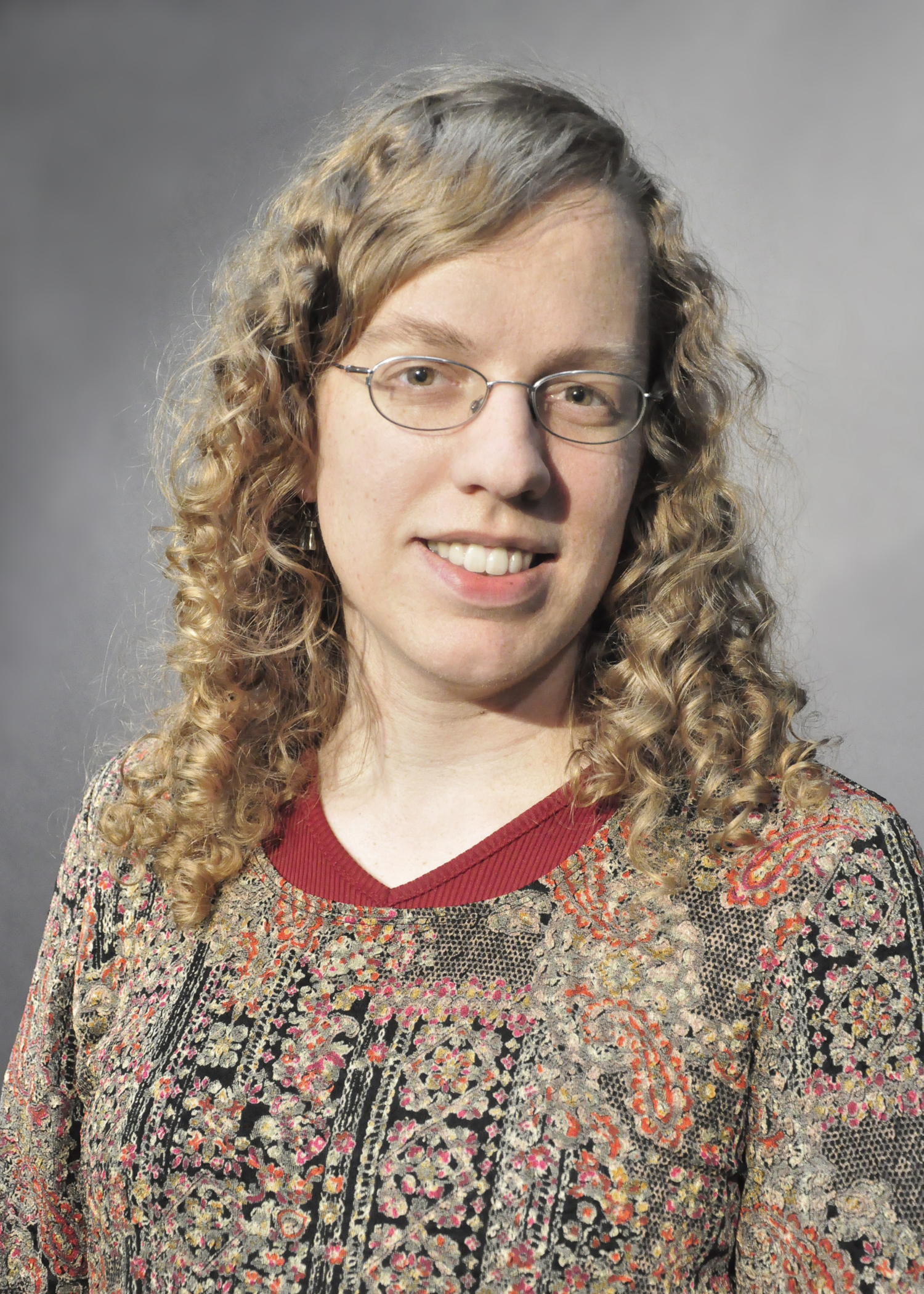 Elizabeth Howell is a regular contributor to Live Science and Space.com, along with several other science publications. She is one of a handful of Canadian reporters who specializes in space reporting. Elizabeth has a Bachelor of Journalism, Science Concentration at Carleton University (Canada) and an M.Sc. Space Studies (distance) at the University of North Dakota. Elizabeth became a full-time freelancer after earning her M.Sc. in 2012. She reported on three space shuttle launches in person and once spent two weeks in an isolated Utah facility pretending to be a Martian.