Radioactive capsule found in Western Australia after frantic search
The capsule contains enough radioactivity to send out 10 X-ray bursts every hour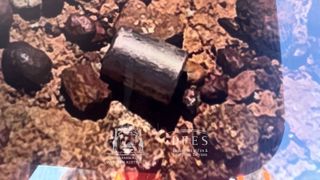 (Image credit: Department of Fire and Emergency Services WA)
A tiny, potentially deadly, radioactive capsule that fell from a truck has been found in Australia's outback following a frantic search along a huge desert highway.
Mining giant Rio Tinto issued an apology for the loss of the coin-sized silver capsule, which contains enough cesium-137 to send out 10 X-ray blasts every hour and fell somewhere along Western Australia's 870-mile (1,400 kilometers) Highway 95 during the past two weeks, triggering the widespread search. The capsule has now been found on the Highway near the town of Newman, and will be taken to a secure facility in Perth.
Related: Chernobyl radiation set off black frog surge while green frogs 'croaked.' Evolution explains why.
"I do want to emphasize this is an extraordinary result," Stephen Dawson, Western Australia's Emergency Services Minister, said at a news conference on Wednesday. "The search crews have quite literally found the needle in the haystack."
The 0.31-inch-long (8 millimeters) capsule — part of a gauge used to detect iron ore — was being transported south from the Gudai-Darri mine site in northwest Australia to the state capital Perth when vibrations from the truck it was in caused its container to come loose and bounce the capsule onto the road, authorities suspect.
A desperate search followed, and the public was warned to stay at least 16.5 feet (5 meters) from the device to avoid exposure that could cause radiation burns, sickness or even death.
A team made up of the Australian Nuclear Science and Technology Organisation working alongside Australia's Department of Fire and Emergency Services found the capsule, tracking it down to a location just 6.5 feet (2 meters) to the side of the road through a ping picked up by truck-mounted radiation detection equipment. They have now set up a 65-foot (20 m) "hot zone" around the device, and will place it inside a lead container for safe transportation.
Cesium-137 is a radioactive isotope that forms when uranium-238 splits via nuclear fission. With a half-life of 30 years, the cesium inside the capsule will be dangerous for the next century, according to Edward Obbard, a nuclear materials engineer at the University of New South Wales Sydney.
"If you were standing a metre away from it for an hour, you would receive a radiation dose of around 1 millisievert. That's about one-twentieth of the dose people who work with radiation are allowed to get in a year," Obbard wrote in The Conversation. "If you were much closer to the capsule, say 10cm [4 inches] or so, you'd be getting around 100 millisievert per hour, which could do you some real damage."
Andrew Robertson, Western Australia's Chief Health Officer, has said that there will be an investigation into all aspects of the event, including the management of the capsule by Rio Tinto.
"We have the ability to prosecute under the radiation safety act and we will certainly look at such prosecutions, and we've done that in the past," he said at the news conference.
The maximum penalty for irresponsibly handling radioactive material under the Australian Radiation Protection and Nuclear Safety Act 1998 is 1000 Australian dollars ($707), a fine which officials are considering revising to apply to future losses in the wake of the event.

"It shouldn't have been lost, that's the first thing. And second, yeah of course that figure is ridiculously low," Australian prime minister Anthony Albanese said. "But I suspect that it's ridiculously low because people didn't think that such an item would be lost."
Stay up to date on the latest science news by signing up for our Essentials newsletter.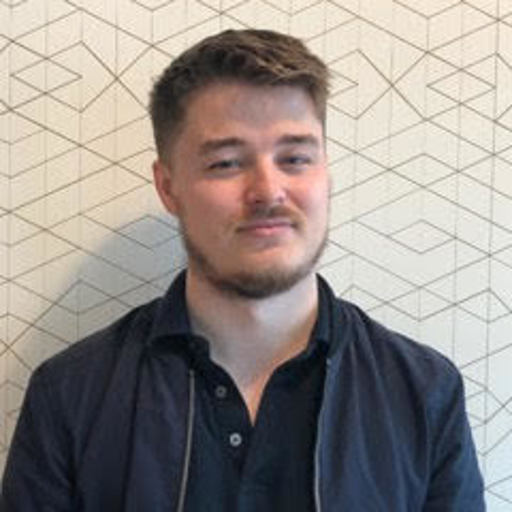 Ben Turner is a U.K. based staff writer at Live Science. He covers physics and astronomy, among other topics like tech and climate change. He graduated from University College London with a degree in particle physics before training as a journalist. When he's not writing, Ben enjoys reading literature, playing the guitar and embarrassing himself with chess.
Tiny capsules like this were used by Saddam Hussein, and perhaps others, as "lightening rods"; mounted on very tall pillars, they emitted a collumated, ionized beam into the sky above to ground the atmospheric charges. Once Saddam was gone, some Iraqi men tore the pillars down for scrap sales, and gave the shiny little pills to their children to play with, until the children began to die. Some contractors, with no nuclear weapons to disarm, were tasked with capturing and managing the radioactive pills for other uses or for disposal to prevent further tragedy!

Reply