'Airborne' elephant dangles from a crane by its feet in award-winning photo
"Translocations have come to symbolize the mixed feelings I have about our relationship with the natural world," photographer Marcus Westberg said.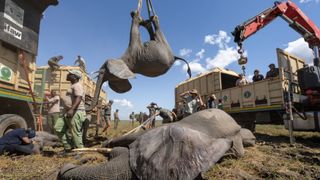 (Image credit: Marcus Westberg)
As conservationists look on, an elephant is dramatically hoisted feet-first into the air by a truck, its long trunk dangling down towards the ground.
The stunning shot is one of the winners of this year's Environmental Photography Award — the third annual photo contest hosted by the Prince Albert II of Monaco Foundation.
Photographer Marcus Westberg, who observed the chaotic scene in Malawi's Liwonde National Park, was named winner of the Change Makers: Reason for Hope category.
Human settlements are increasingly overlapping with elephant habitats, resulting in problems for both elephants and people. In Liwonde National Park, elephant numbers have risen to almost 600 in the last eight years as a result of better law enforcement and security. The local population, which was increasing at a rate of 10% each year, had been spotted raiding crops in nearby villages. Translocation — in which the animals are moved to a different area away from people — is one solution to mitigate conflict in surrounding villages.
In 2022, after three years of planning, the nonprofit conservation organization African Parks and wildlife translocation specialists Conservation Solutions relocated 263 elephants 220 miles (350 kilometers) from Liwonde in the south of the country to Kasungu National Park in the northwest.
Conservationists identified a suitable herd, darted the animals with tranquilizers from helicopters, and then placed them in trucks using cranes. Meanwhile, a team of specialists worked quickly on the ground, monitoring the elephants' health to ensure their safety.
Related: Wild African elephants may have domesticated themselves
Although translocation of wild elephants has become common, there are still many difficulties that need to be managed throughout the process, such as the risk of elephants falling or hurting themselves or their calves. Some elephants may have underlying health problems that are not immediately obvious, such as heart conditions, and these can be exacerbated by the general anesthetic that is administered for the translocation. The process can also pose a risk to humans — three men were killed by the elephants after they were relocated because of an unfinished fence, the Guardian reports.
In Malawi, protected areas are fragmented, meaning the rising elephant population can no longer migrate naturally. By moving some of the animals from areas with large populations to areas where there are fewer elephants, experts can safeguard populations and protect the needs of communities.
"Translocations have come to symbolize the mixed feelings I have about our relationship with the natural world," Westberg said in a statement emailed to Live Science.
"On the one hand, they are an essential tool for strengthening endangered wildlife populations, bringing them back to areas from where they have disappeared. So, they are worth celebrating. On the other hand, they are only necessary because we have relentlessly destroyed habitats, blocked migration corridors and hunted wild animals to the brink of extinction."
Stay up to date on the latest science news by signing up for our Essentials newsletter.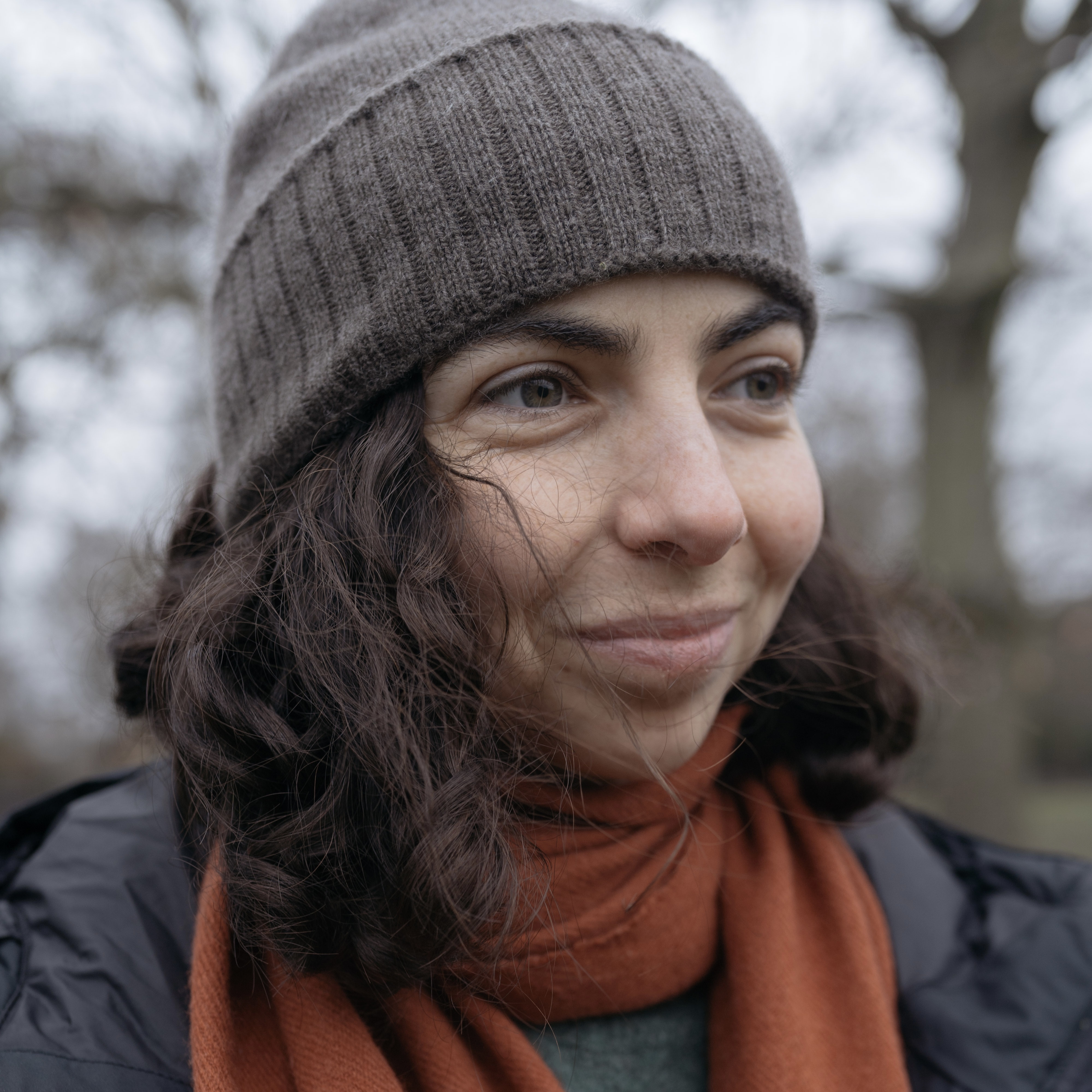 Aimee Gabay is an independent journalist based in London, U.K. Focusing on land rights, nature and climate change, her reporting has appeared in Al Jazeera, Mongabay and New Scientist.