NFL Tries to Get Serious on Concussions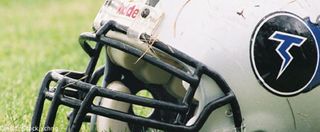 You may have missed it — and not just because it was aired during last Thursday night's game between the worse team in football and another team struggling to achieve mediocrity. Tucked between the fast-paced ads for beer and fast food during last week's Browns-Steelers game was a short, nondescript public service announcement with vague language about concussions, sponsored by the National Football League.
While only marginally more captivating than the game itself, the PSA may signal that the NFL is sort of, maybe, almost getting serious about concussions. We can only hope that the league's sentiment is sincere and that action soon will follow words.
The longest yard
If your memory is better than that of the untold number of former professional football players with premature dementia, neurological disorders and mental illnesses from years of getting banged in the head, then you might recall the House Judiciary Committee meeting in October in which some members of Congress railed against the football league.
NFL Commissioner Roger Goodell took the brunt of the criticism. Lawmakers, former players and the families of those killed or permanently injured on the gridiron accused the league of neglecting to care for past players with brain injuries and to protect current players. After years of studying the issue, the league continues to deny the direct link between head injuries and cognitive decline among its players. Goodell himself dodged this issue when asked by Congress, stating instead that the issue was "of great importance."
That is, it could be nothing more than a coincidence that Andre Waters, a defensive back for the Philadelphia Eagles known for his fierce tackling, put a gun in his mouth and pulled the trigger in 2006. Analysis of his brain tissue revealed that the 44-year-old had damage similar to an 85-year-old with Alzheimer's.
But Waters wasn't alone. A study from the University of Michigan, released in September, found that the rate of dementia symptoms for former players over age 50 was five times the national average, and for players between 30 and 49 it was 19 times higher than the average.
Macho mentality
Yes, football is a tough sport. Even the dolphin in Miami's logo has an attitude. And that Arizona cardinal... well, he'll peck your eyes out given half a chance. But like any worker, football players deserve to be protected. That protection could be as simple as sitting out the rest of the game or for a week after any blow to the head — rules that are well defined in most high school football leagues.
Last week's public service announcement, which instructs players presumably in any football league to report their injuries and instructs coaches to know the symptoms of a concussion, will air throughout the rest of the season. This is the first installment of a pledge the NFL made in November to address the issue of head injuries. Part Two may involve changes to tackling, blocking and return-to-play rules, although the NFL remains typically noncommittal.
You may feel that the outrageously hefty salaries that many players receive justify the risks they take on the field in their effort to entertain us. But there's a rippling effect to the macho mentality of not reporting injuries and risking one's wellbeing for the sake of the team and the fans: The same attitude permeates college, high school and even peewee football, where concussions are quite common.
The attitude even permeates Congress. At the October House Judiciary Committee meeting, Rep. Ted Poe of Texas complained that the desired NFL rule changes would be "the end of football as we know it," according to a New York Times report.
Well, don't fret. There's always cockfighting.
Christopher Wanjek is the author of the books "Bad Medicine" and "Food At Work." His column, Bad Medicine, appears each Tuesday on LiveScience.
Stay up to date on the latest science news by signing up for our Essentials newsletter.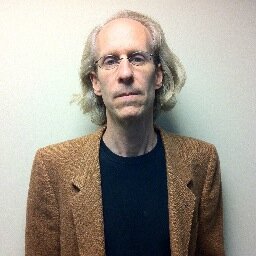 Christopher Wanjek is a Live Science contributor and a health and science writer. He is the author of three science books: Spacefarers (2020), Food at Work (2005) and Bad Medicine (2003). His "Food at Work" book and project, concerning workers' health, safety and productivity, was commissioned by the U.N.'s International Labor Organization. For Live Science, Christopher covers public health, nutrition and biology, and he has written extensively for The Washington Post and Sky & Telescope among others, as well as for the NASA Goddard Space Flight Center, where he was a senior writer. Christopher holds a Master of Health degree from Harvard School of Public Health and a degree in journalism from Temple University.