Is Fido Fat? Human Diet Tricks Could Help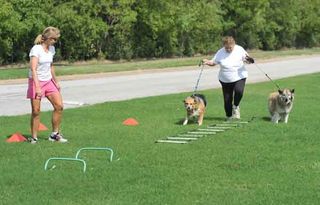 (Image credit: Robin Manresa)
Jennie the German shepherd-heeler mix had always been an agile dog. So when Maribeth Ashley, the owner of the 6-year-old rescue dog, noticed that Jennie was having trouble getting in and out of the car for trips to the park, she was worried. Then Ashley noticed that her other dog, Pickles, also a 6-year-old shepherd mix, needed help jumping into the car, too.
Ashley scheduled a visit to the vet. When she got there, she got bad news.
"The vet told me that they were so fat they were going to have hip dysplasia in their old age and coronary problems and all kinds of things," Ashley said.
It was a message very similar to one Ashley, a 71-year-old resident of Fort Worth, Texas, heard from her own doctor just days later. Ashley, who was recovering from a minor stroke and whose weight qualifies her as obese, needed to get her cholesterol and blood pressure down, the doctor said.
"I knew we were all in trouble," Ashley said.
Ashley and her pets aren't unique. According to the Centers for Disease Control and Prevention, 34.2 percent of Americans over age 20 were overweight as of 2008, and another 33.8 percent were obese. As human waistlines have ballooned, so has pets' girth: A 2009 national survey of veterinarians by the Association for the Prevention of Pet Obesity found that 45 percent of dogs and 58 percent of cats were overweight or obese. Those numbers revealed a 2 percent increase in dog weight problems from the year before, and a 5 percent increase for cats.
The upsurge in pudgy pets has the same roots as the human obesity epidemic, vets say. Nutritionally unbalanced diets, too many treats and too little exercise all conspire to fatten up Fido. Thanks to these common causes, it's perhaps fitting that new pet weight-loss techniques, from interactive weight-monitoring tools to exercise equipment, are modeled after those meant for their two-legged companions.
Counting canine calories
Someone who stumbled upon the website of the company Nulo could be forgiven for thinking they'd taken a wrong turn into WeightWatchers. The site is brimming with weight-tracking and meal-planning tools, fitness logs and the promise of "tasty, nutritious food" delivered "to your door." The only difference: Nulo is for pets.
Nulo founder and CEO Michael Landa launched the company in August after noticing an uptick in the requests his Los Angeles-based pet-care business was getting for medically qualified staffers.
The reason? Landa's clients' pets were getting fatter — and sicker.
"Over the last four to five years in particular, we've really noticed an increase in our pets that were coming down with things like diabetes, respiratory disease, kidney disease," Landa said. "It really started to put a strain on our pet-sitters."
Just as in humans, extra weight in pets increases the risk for arthritis, joint problems, cardiovascular disease, insulin resistance, diabetes and certain cancers. One 2002 study published in the Journal of the American Veterinary Medical Association found that Labrador retrievers fed restricted-calorie diets had a median life span 2.5 years longer than non-dieting Labradors. The leaner dogs also stayed healthier in their old age.
Landa says he started Nulo to combat a rising trend of low-nutrition pet foods. But the company also strives to combat pet obesity by changing pet owners' behaviors with the interactive tools. [7 Diet Tricks That Really Work]
"What we're trying to do there is get behind the psychology of feeding, much like NutriSystem tries to get behind the psychology of eating," Landa said.
From kibbles to carrots
How much pet owners feed their pets is a major contributor to the pet obesity epidemic, said Ernie Ward, a North Carolina veterinarian and author of "Chow Hounds: Why our Dogs are Getting Fatter — A Vet's Plan to Save Their Lives" (HCI, 2010). The packaging of pet food can be misleading, he said, prompting pet owners to think they're feeding fewer calories than they are. The composition of many pet food brands has also changed to include fewer meats and more corn, soy and wheat, he said.
"We've switched from feeding a high-protein diet 40, 50, 60 years ago to basically a high-carbohydrate diet," Ward said.
Ward advocates that people think of their dogs' diets as they do their own: Cut out junk food (in this case, sugary, fatty dog treats) and replace them with whole foods (dogs love to crunch down on raw carrots and broccoli, Ward said).
Pet owners should scan dog food labels and pick brands that list meat as the first ingredient, Ward said. Corn- and wheat-based foods should be avoided, while ingredients like barley and vegetables are a good source of healthy carbohydrates. He also recommends owners consider rotating dog food with low-calorie "real" food, like home-cooked salmon and sweet potatoes. (Some seemingly healthy foods, like grapes and garlic, can be toxic to dogs, so pet owners should consult a vet about what is safe for pets to eat.)
Ward has hope that the pet obesity epidemic won't prove as intractable as the human one, because it's easier to control a dog's response to cravings.
"Dogs don't raid the refrigerator at night," he said. "They don't go to the store and buy junk food."
A walk in the park
If food is half of the weight-loss equation, exercise is the other. Some companies now sell gym-like exercise equipment for dogs, including treadmills and hamster wheels sized for canines.
Of course, a walk in the park is a lot simpler (and probably more dignified for your dog).
Molly Antos, a publicist in Arlington Heights, Ill., adopted a 45-pound (20 kilogram) puggle from relatives. The dog, named Titan, had spent his seven years of life eating everything from pizza to cake, and had already had back surgery related to his obesity. Over three months, Antos and her fiancé coaxed Titans' weight down to a healthy 27 pounds (12 kg), bribing him with carrots when he didn't want to walk.
Unfortunately, Titan's story doesn't have a happy ending. Because of extensive nerve and joint damage caused by a lifetime of obesity, Titan had to be euthanized in early September.
That's the kind of fate that Ashley hopes to avoid for Jennie and Pickles. This month, all three have started a training program designed to drop pounds for humans and canines alike.
"I thought, you know, she is not going to enjoy being inside the gym, she's got to walk the dogs anyway, she's very busy professionally and with her family," said Ashley's personal trainer Cindy Hauss, who met her client while they were both volunteering for the Humane Society. "So I just thought, 'Why don't we combine the two?'"
Now, Ashley, Jennie and Pickles work through two-minute cardio blasts together. Then Ashley drops to the ground for crunches and strength-training while Jennie and Pickles practice obeying "sit" and "stay."
"For Maribeth [Ashley], it's just a big distraction for her," Hauss said. "Instead of counting reps and feeling all yucky and sweaty, she's enjoying watching her dogs play."
The goal, Ashley said, is for Jennie to lose 20 pounds (9 kg) and Pickles 30 (13 kg). Ashley herself hopes to drop 100 pounds (45 kg).
The next weigh-in is scheduled in two weeks, Ashley said. But so far, the canine-human exercise plan is having unexpected benefits.
"I find that I laugh a lot," Ashley said. She turned to her trainer. "Does laughing count as exercise?"
Heavy Hounds: A Gallery of Portly Pooches
10 Things You Didn't Know About Dogs
The Most Popular Dog Breeds
Stay up to date on the latest science news by signing up for our Essentials newsletter.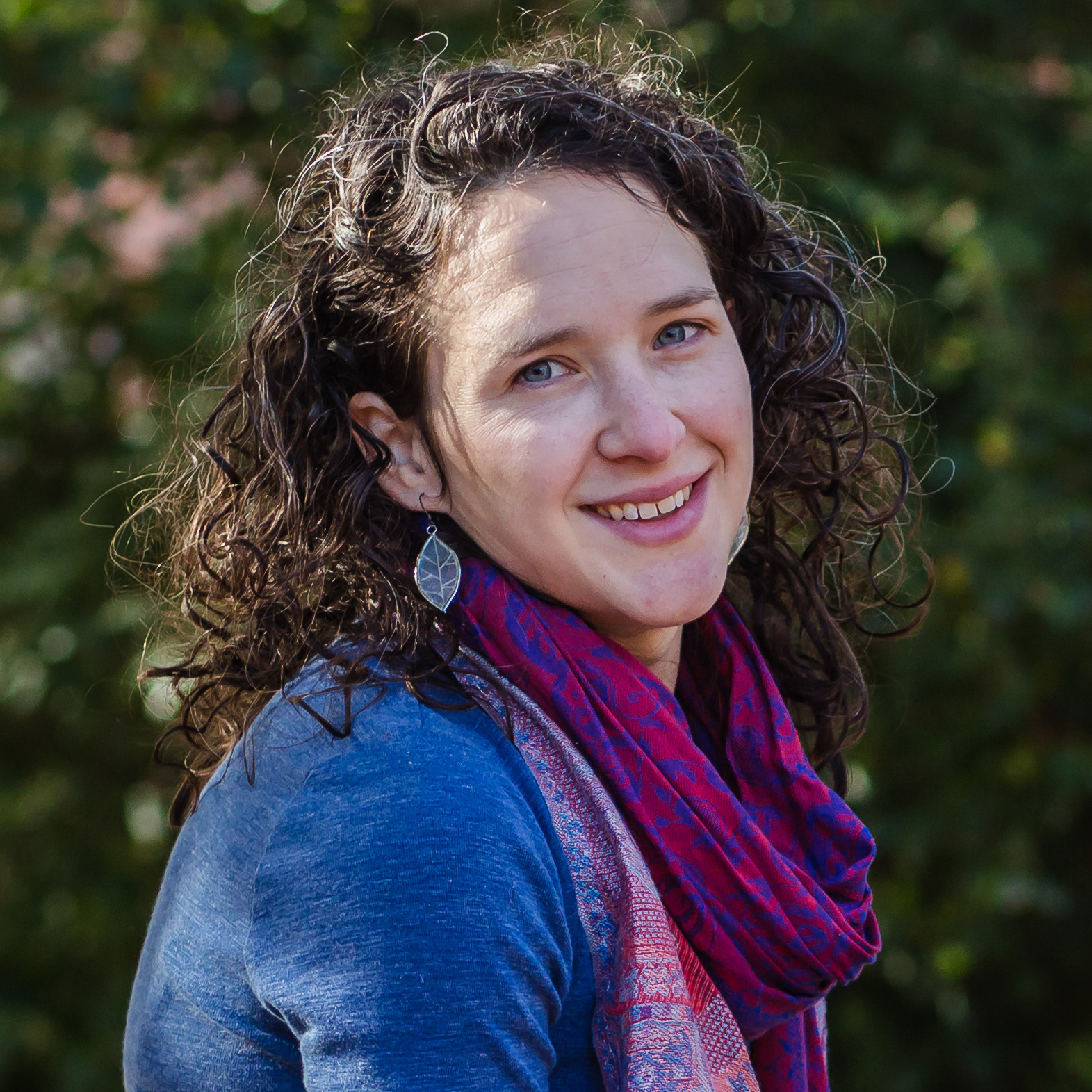 Stephanie Pappas is a contributing writer for Live Science, covering topics ranging from geoscience to archaeology to the human brain and behavior. She was previously a senior writer for Live Science but is now a freelancer based in Denver, Colorado, and regularly contributes to Scientific American and The Monitor, the monthly magazine of the American Psychological Association. Stephanie received a bachelor's degree in psychology from the University of South Carolina and a graduate certificate in science communication from the University of California, Santa Cruz.