Congress to Address U.S. Rare Earth Shortage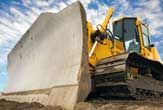 Members of Congress introduced a new bill this week that would resurrect the U.S. rare earths supply-chain and create a national stockpile for military and tech industry uses.
Rare earth elements have become irreplaceable in clean tech such as hybrid and electric car motors, high-efficiency light bulbs, solar panels and wind turbines. They also play a key role in defense technologies such as cruise missiles, radar and sonar and precision-guided weapons.
Experts warn that the U.S. depends upon China for almost its entire supply of rare earths, and has let its own rare earth production languish despite having about 15 percent of the world's reserves. A draft of a Chinese rare earths plan for 2009-2015 states that China's own industrial demand could soon lead to restrictions or bans on the export of rare earths.
"It's not just a defense problem, it's a national problem," Jim Hedrick, a recently-retired USGS rare earth specialist, told TechNewsDaily.
The U.S. Geological Survey (USGS) has noted that 91 percent of U.S. consumption of rare earths came from China between 2005 and 2008.
Congress makes a move
Such warnings helped prompt Colorado Congressman Mike Coffman to introduce The Rare Earth Supply-Chain Technology and Resource Transformation (RESTART) Act of 2010 in the U.S. House of Representatives on Wednesday.
"Over 95 percent of worldwide rare earth mining today is located in China," Coffman said. "There is no rare earth element mining taking place in North America and with worldwide demand growing exponentially the situation is only going to get worse."
The bill proposes the creation of a federal working group to assess the nation's rare earth supply chain and determine which ones are crucial to U.S. national defense and economic security. It also calls for the creation of a rare earths stockpile for national defense; encourages federal loan guarantees for private companies involved in restarting the rare earths supply chain; and suggests other training and workforce development.
But the bill itself would not authorize any federal funding for any of the proposals. Instead, it asks that the U.S. Departments of Commerce, Energy, Defense and the Interior dig into their own pockets to support the rebuilding of a rare earth supply chain.
Taking stock of the situation
The bill's introduction yesterday happened to coincide with a U.S. House subcommittee hearing on the threat of a rare earth supply shortage. Experts testified about how Chinese state-owned production has kept market prices for rare earths artificially low.
A combination of low prices and less U.S. government support helped push many U.S. producers out of the rare earth markets, said Karl Gschneidner, Jr., a senior metallurgist at the U.S. Department of Energy's Ames Laboratory in Iowa, during his testimony.
That has allowed China to build a monopoly over the years on rare earth refining, alloying and manufacturing. Even U.S. companies such as California-based Molycorp Minerals must send their rare earths to China for final processing, because no separation plants exist in the U.S. which can do the job.
Gschneidner also mentioned efforts by U.S. researchers to develop alternatives to rare earth usage in technologies such as magnets, or at least to reduce the amount of rare earth material required.
As a former USGS rare earth specialist, Hedrick pointed out that China wants to build up its own high-tech industries based on rare earths. That would allow Chinese companies to earn higher value by selling finished products such as magnets, motors or an entire hybrid car, rather than just selling the raw materials.
"They end up getting the technology and all of the jobs, the extra part of the value chain and the whole package," Hedrick explained. "But any country that wanted to create jobs for themselves would do the same thing, so you can't really blame them for it."
Stay up to date on the latest science news by signing up for our Essentials newsletter.
Jeremy has written for publications such as Popular Science, Scientific American Mind and Reader's Digest Asia. He obtained his masters degree in science journalism from New York University, and completed his undergraduate education in the history and sociology of science at the University of Pennsylvania.