Study: Gamblers Who Lose Bet More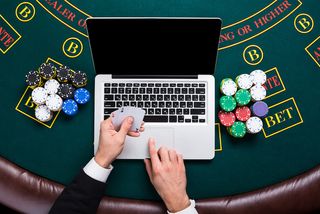 (Image credit: Nazarovsergey/Shutterstock.com)
People who carefully budget their bets before they hit the casinos — say setting a betting limit of $200 per day — routinely go against their plan when they lose.
University of California marketing professors Eduardo Andrade and Ganesh Lyer found that experiencing the pain of actual loss often results in people abandoning their plans and betting more money. "When gamblers haven't experience the actual pain of loss, they make cold and deliberate assessments of how much to bet in case of a future loss,"? Andrade said.
When people aren't in the moment, they tend to decide that when they lose money they should bet less in the next round of betting. However, when they actually lose, "the resulting negative emotion makes them overreact"? and they bet even more, he said.
In a series of games with students, Andrade found that in the planning phase, individuals said they would bet less after losing a previous gamble and roughly the same amount after winning a previous gamble.
However, when the bets were made (students were betting with their $15 participation fee) and the first game played, 40 percent of the losers changed their minds and deviated from their plan. Of that 40 percent, 90 percent bet a larger amount than they had planned in the next game. The winners stuck to their plans.
The research, being published in the Journal of Marketing Research, suggests emotions can be manipulated to alter spending behavior and has implications for state-owed lotteries, public policy and the issue of consumer overspending, the authors said.
Inside Science News Service is supported by the American Institute of Physics.
Stay up to date on the latest science news by signing up for our Essentials newsletter.