Treating the Symptoms: What's Wrong with U.S. Health Care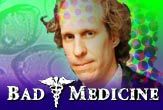 Editor's Note: A new study out today finds that infant mortality in the United States is among the worst of all industrialized nations.
The tally is in, and we lost to the Brits. White, middle-aged Americans are far less healthy than white, middle-aged British, according to study published last week in the Journal of the American Medical Association.
You can joke all you want about their lousy teeth, but this wasn't even a close contest. In every single health category measured—such as circulatory disease, diabetes and cancer—Americans had a higher rate of sickness.
Naturally this was a top news story for the self-loathing U.S. news media. My question is, why does the press always focus on the negative? We're still better off than Chad.
Okay, so the study excluded American minorities such as Latinos and African Americans, who tend to have even worse health than white Americans, and we still had about twice the rate of diabetes and cancer compared to Great Britain. But how bad can this be, really, when we have the best health system in the world? Don't we? I mean, where do people all over the world come to separate conjoined twins? To the USA, baby.
Low expectations
Yes, it is true that Americans have a lower life expectancy than Canada, half of the Caribbean including Puerto Rico and Cuba, Chile, all of Western Europe some of Eastern Europe, Israel, Jordan, Singapore, Hong Kong, Japan, Australia and New Zealand.
But we still live, on average, about one year longer than Libya, according to World Health Organization and CIA statistics.
The U.S. state of Georgia fares rather well against the impoverished, former-Soviet country of Georgia with its 75-year life expectancy. And we've cracked the top 50 now in life expectancy, according to the CIA's 2006 estimates. Look out Bosnia and Herzegovina, because we're bound to overtake you soon enough.
Reality time
Anyone thinking that America has the best health system is delusional, and hopefully they can get treatment for that in Canada. This is a country in which African Americans men in Harlem are less likely to reach the age of 65 than men in Bangladesh, as relayed in an eye-opening study published in the New England Journal of Medicine over a decade ago.
We don't do our children any service, either.
America ranks first in child gun violence and first among industrialized nations in preschool children not immunized. Children under age 15 are 12 times more likely to die from gunfire, 16 times more likely to be murdered by a gun, 11 times more likely to commit suicide with a gun, and 9 times more likely to be killed in a firearm accident compared to 25 other industrialized nations combined. These sobering facts come from the Centers for Disease Control and Prevention.
The United States' health care system ranked 37th on a list of 191 systems compiled by the World Health Organization in 2000. So last week's JAMA article should come as no surprise. We spend more money per person on health care than any other country, yet we are consistently ranked rock bottom for most health indicators when compared to other wealthy nations.
Treating the symptoms
Something is clearly wrong, and it is likely our emphasis on treatment instead of prevention. The whole system is whacked. Insurance companies will cover the cost of a diabetic's amputation, yet they usually won't pay for nutritional counseling that could prevent or minimize the negative health effects of diabetes.
Complicating issues is the fact that the United States has three distinct populations: the wealthy, a somewhat insured middle-class, and the poor. The poor are not just from the much-discussed inner city. Large tracts of the United States—from Native American reservations and the Appalachian Mountains to rural and remote regions of the South—have a health care infrastructure no better than many developing nations in Africa and Central America.
So, when a Native American woman develops breast cancer, she usually dies. There is no opportunity of regular breast exams. There are no clinics for biopsies. Cancer is detected late, and the chance for survival (which could have been 90 percent in a better setting) is minimal. People in other industrialized nations would never find themselves in this situation.
As unpatriotic as this may sound, while the current administration hopes to spread American values, the World Health Organization is hoping our health system won't be one of them.
Christopher Wanjek is the author of the books "Bad Medicine" and "Food At Work." Got a question about Bad Medicine? Email Wanjek. If it's really bad, he just might answer it in a future column. Bad Medicine appears each Tuesday on LIveScience.
Related Stories
U.S. Infant Mortality Among Worst in Industrialized Nations
Doctor's Advice: Have Your Heart Attack During Normal Business Hours
Hospitals Getting Noisier, Threatening Patient Safety
Top 7 Things Patients Expect from Doctors
Emergency Room Visits Soar
More Bad Medicine
Vitamin Mania: The Truth about Antioxidants
Zacarias Moussaoui: Wicked But Not Schizophrenic
Suffocating Trends: Oxygen Bars and Drinks
Few Clues to High IQs
Licensed to Kill: Some Doctors are Real Naturals
War on Bacteria is Wrongheaded
Soda Sales Go Flat, Industry Fights Back
Go Ahead, Drink Bacon Grease for Breakfast
Stay up to date on the latest science news by signing up for our Essentials newsletter.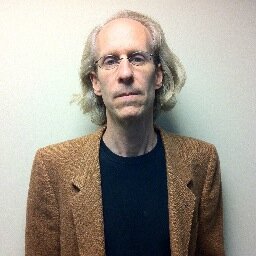 Christopher Wanjek is a Live Science contributor and a health and science writer. He is the author of three science books: Spacefarers (2020), Food at Work (2005) and Bad Medicine (2003). His "Food at Work" book and project, concerning workers' health, safety and productivity, was commissioned by the U.N.'s International Labor Organization. For Live Science, Christopher covers public health, nutrition and biology, and he has written extensively for The Washington Post and Sky & Telescope among others, as well as for the NASA Goddard Space Flight Center, where he was a senior writer. Christopher holds a Master of Health degree from Harvard School of Public Health and a degree in journalism from Temple University.