Viking Ship and Cemetery Found Buried in Norway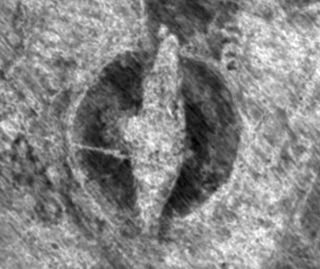 (Image credit: NIKU)
Archaeologists using radar scans have detected a Viking ship buried beneath a cemetery in Norway.
The Norwegian Institute for Cultural Heritage Research (NIKU) said that the archaeologists discovered the anomaly using radar scans of an area in Østfold County. The ship seems to be about 66 feet (20 meters) long and buried about 1.6 feet (50 centimeters) beneath the ground, they said in a statement.
Its keel and floor timbers are intact although precisely how much of the ship is preserved, and when it dates to, are unknown, the archaeologists said. [In Photos: Viking Settlement Discovered at L'Anse aux Meadows]
The ship is part of a cemetery that has the remains of at least seven burial mounds, which are dome-shaped hills of dirt and stones piled on top of a grave, the scans indicate. The remains of five longhouses, where the Vikings would have lived, were also detected near the cemetery.
The newly discovered cemetery and longhouses are near a previously excavated burial mound called the Jell Mound, which dates back around 1,500 years and, according to a local story, was built for a king named Jell.
"The ship burial does not exist in isolation, but forms part of a cemetery, which is clearly designed to display power and influence," said Lars Gustavsen, an archaeologist with NIKU who carried out radar work at the site along with colleague Erich Nau.
"This find is incredibly exciting as we only know [of] three well-preserved Viking ship finds in Norway [that were] excavated [a] long time ago. This new ship will certainly be of great historical significance as it can be investigated with all modern means of archaeology," said Knut Paasche, head of the Department of Digital Archaeology at NIKU and an expert on Viking ships.
Archaeologists plan to use other forms of geophysical scans to learn more about the ship and its cemetery. Eventually, they may need to excavate it, although archaeologists hope to avoid this if possible as the ship may be damaged when exposed to the open air.
The radar technology the NIKU team used was developed by the Ludwig Boltzmann Institute for Archaeological Prospection and Virtual Archaeology and is mounted on a vehicle. The work was carried out in cooperation with the county council of Østfold.
Originally published on Live Science.
Stay up to date on the latest science news by signing up for our Essentials newsletter.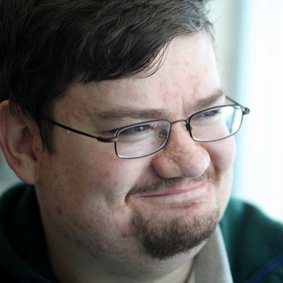 Owen Jarus is a regular contributor to Live Science who writes about archaeology and humans' past. He has also written for The Independent (UK), The Canadian Press (CP) and The Associated Press (AP), among others. Owen has a bachelor of arts degree from the University of Toronto and a journalism degree from Ryerson University.