South Asia May Become Too Hot for Humans to Survive by 2100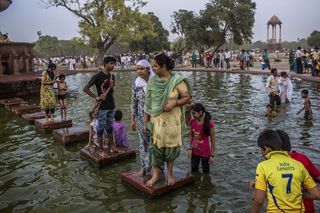 (Image credit: Daniel Berehulak /Getty Images)
By the end of this century, temperatures in South Asia — a region where about one-fifth of the world's population lives — could become too hot and humid for people to survive, according to a new study.
Climate change in Pakistan, Nepal, India, Bangladesh and Sri Lanka could be so severe by the late 21st century that temperatures and humidity may exceed the upper levels of human survivability, scientists reported in a study published online Aug. 2 in the journal Science Advances. The hazard posed by such extreme conditions over a crescent-shaped region where 1.5 billion people live could have disastrous effects, the authors wrote. [The 8 Hottest Places on Earth]
"Most of these people rely on agriculture, and so they have to spend time outdoors that exposes them to natural temperatures," said the study's principal investigator, Elfatih Eltahir, a professor of civil and environmental engineering at the Massachusetts Institute of Technology.
These three factors —extremely high temperatures, hundreds of millions of poor people and the reality of having to work outside — combine to define a very acute level of vulnerability, Eltahir told Live Science. "That convergence is what we are bringing attention to," he said.
Just two years ago, the fifth deadliest heat wave in recorded history swept over large parts of India and Pakistan and claimed about 3,500 lives, the researchers wrote in the study.
The researchers used the best available data on climate that identifies variations in terrain and vegetation down to 10 square miles (25 square kilometers) and fed it into global circulation models to producedetailed computer simulations. The resulting predictions showed extremes in so-called wet-bulb temperaturesin South Asia (abbreviated as TW).
TW, first identified in a 2010 study published in the journal Proceedings of the National Academy of Sciences, is a combined measure of temperature and humidity. Wet-bulb temperatures hotter than 95 degrees Fahrenheit (35 degrees Celsius) — about the same temperature as human skin under warm conditions — make it impossible for the body to dissipate heat naturally.
"Human exposure to TW of around 35 degrees C for even a few hours will result in death even for the fittest of humans under shaded, well-ventilated conditions," the researchers wrote.
Although wet-bulb temperatures today typically do not go over88 degrees Fahrenheit(31 degrees C), they nearly reached the threshold of 95 degrees Fahrenheit (35 degrees C) in the summer of 2015, when an extreme heat wave hit Bandar Mahshahr, Iran, and parts of the Persian/Arabian Gulf, the authors wrote. In previous research, Eltahir and his colleagues predicted that this region, near and around the Persian/Arabian Gulf, would see some of the hottest wet-bulb temperatures in the world.
Although the hazard is high in this part of the Middle East, the region's vulnerability to such high temperatures is lower than in South Asia, Eltahir said. The hottest regions would occur mainly over the ocean. What's more, not very much of the land in and around the area of the Persian Gulf and Arabian Peninsula is devoted to agriculture, fewer people live in this region than in South Asia, and they tend to be wealthier, he said.
But wet-bulb temperatures could pass the threshold in parts of northeastern India and most of Bangladesh during seasonal heat waves by the end of this century, the researchers said. In this latest study, the computer models predicted that the second-hottest wet-bulb temperatures would occur in South Asia. These scorching conditions would occur over land, where one-fifth of the world's population lives and where many more people are vulnerable because they are poor and work outside. When the 2015 heat wave hit India and Pakistan, it claimed the lives of 3,500 people.
"We think it's important for people to understand and appreciate what climate change can bring to their lives," Eltahir said.
Original article on Live Science.
Stay up to date on the latest science news by signing up for our Essentials newsletter.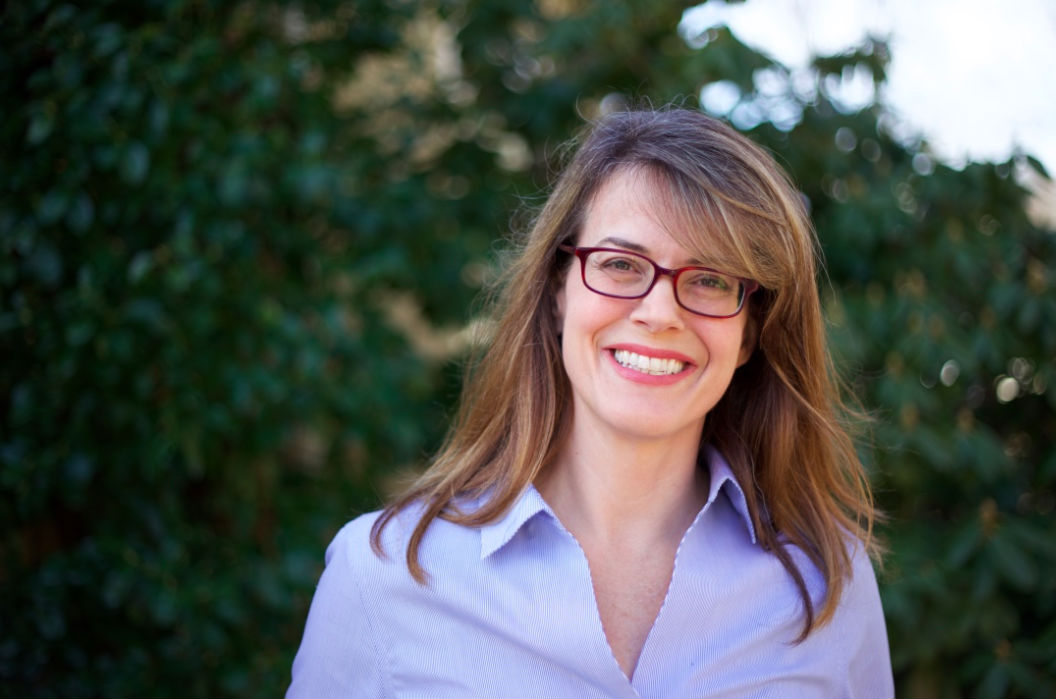 Tracy Staedter is a science journalist with more than 20 years of experience. She has worked as an editor for Seeker, Discovery, MIT Technology Review, Scientific American Explorations, Astronomy and Earth and authored the children's science book, Rocks and Minerals, part of the Reader's Digest Pathfinders series. In 2013, she founded the Boston-based writing workshop Fresh Pond Writers.