New Chrome Browser: Fast, Safe and Simple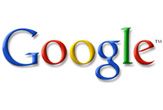 Remember the game Simon Says? It inspired an electronic version in 1978 launched at Studio 54 in New York City. The engineers at Google must have remembered: The logo for their new Internet browser, Chrome, bears an uncanny resemblance to the handheld game.
At a time when technology seems to become more complicated, Chrome is a welcome return to simplicity. It makes browsing the Internet child's play. Easier, safer and faster than Internet Explorer.
If you're like 65 percent of U.S. computer users, you turn on the computer, click on the shiny blue "e" icon for Internet Explorer and access the Web without a second thought. Because of Microsoft's partnership with PC manufacturers, most PCs are pre-loaded with the IE browser. But just because it's there, doesn't mean it is the best choice. Internet Explorer is cluttered, subject to security attacks and slower than Chrome.
Downloading Chrome is simple and reversible, and as a matter of fact, it's perfectly fine to use more than one browser on your computer. Download directions follow this article. Once installed, you'll notice how uncluttered Chrome appears next to IE. Tabs are large and easy to read across the top of the window, rather than embedded below. It's exactly like looking at a file folder, and as you add additional tabs by clicking the plus sign, your tabs will line up like a staggered set of files. Familiar and easy to work with. If you would prefer to see a tab as its own window, hold the left side of your mouse down and drag the tab down. Voila! A new and separate window.
The most noticeable element of chrome is not what's there, but what's missing. No separate search bar. Search from the address bar. Google calls this double duty bar the omnibar. This could take some getting used to−it did for me−but once you stop looking for a separate search bar, you'll wonder why other browsers bother with two bars when one is enough.
In March 2009, Chrome was the only browser left standing after day one of the famous Pwn2Own contest, where security researchers competed to exploit vulnerabilities in web browsers. Contestant Charlie Miller took down Safari in seconds, but had this to say about Chrome, "As for Chrome, I identified a security bug in Google's browser but have been unable to exploit it because the browser's sandboxing feature and the operating system's security measures together pose a formidable challenge."
Chrome combines the same antiphishing and malware praised in Firefox 3.5 and adds Incognito mode, similar to Internet Explorer 8's InPrivate browsing. Web site address and download records are hidden from your history. Don't want the kids to track down possible holiday purchases? Chrome provides privacy and protection.
Chrome is also compatible with most sites. A browser is tested on how exactly it renders a webpage compared to the original page. The Acid3 browser compatibility test measures performance down to the pixel. The current version of Chrome scored 100 out of 100, Firefox scored 93 out of 100, and IE8 came in last at 20 out of 100.
Speed is the most publicized browser measure, probably because it's easy to measure and easy to compare one browser's speed against another. I'll confess, I don't notice a difference in milliseconds when loading a webpage in Chrome versus IE, but the numbers themselves are significant. The results of the industry standard SunSpider performance test showed Chrome at 3,471 ms compared to IE's 12,866 ms. In this case, the lower the number, the faster the browser, which put Chrome at nearly four times the speed of Internet Explorer.
To download Chrome, type 'install google chrome' in the search bar. Click on 'Download Google Chrome.' Follow the directions. Chrome will automatically copy your bookmarks from IE or Firefox, so you will not have to start from scratch.
This article was provided by TopTenREVIEWS.
Stay up to date on the latest science news by signing up for our Essentials newsletter.
Leslie Meredith is a contributor to Live Science. She has a bachelor's degree from UCLA in psychology and has directed tourism and ski publications for the Salt Lake Visitor & Convention Bureau and managed promotions and events for Sunset Magazine.