App Monitors App Power Use on Android Smartphones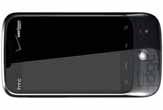 A new application for Android smartphones shows users and software developers how much power their applications are consuming. PowerTutor was developed by doctoral students and professors at the University of Michigan.
Cell phones serve as hand-held computers and more these days, running power-hungry applications.
"Today, we expect our phones to realize more and more functions, and we also expect their batteries to last," said Lide Zhang, a doctoral student in the Department of Electrical Engineering and Computer Science and one of the application's developers. "PowerTutor will help make that possible."
PowerTutor will enable software developers to build more efficient products, said Birjodh Tiwana, a doctoral student in the Department of Electrical Engineering and Computer Science and another of the program's developers. Tiwana said PowerTutor will allow users to compare the power consumption of different applications and select the leanest version that performs the desired task. Users can also watch how their actions affect the phone's battery life.
PowerTutor shows in real time how four different phone components use power: the screen; the network interface; the processor, and the Global Positioning System receiver.
To create the application, the researchers disassembled their phones and installed electrical current meters. Then they determined the relationship between the phone's internal state (how bright the screen is, for example) and the actual power consumption. That allowed them to produce a software model capable of estimating the power use of any program the phone is running with less than 5 percent error.
Smartphone applications like PowerTutor are designed for a specific operating system, in this case, Android, where it is available in the Android Market, the online store for applications. Android phones include HTC G1, Samsung MyTouch and Behold 2, Motorola Cliq, through T-Mobile, and Motorola Droid available at Verizon.
The Android Market has grown from 50 to more than 15,000 applications in 13 months. Impressive growth, but even the combined apps for Android, BlackBerry, Palm and Windows Mobile do not approach the more than 100,000 apps available in Apple's mega-app store. But that may change. In an address at the OpenMobileSummit in San Francisco earlier this month, Ericsson executive Jan Uddenfeldt suggested the wireless industry should create what he calls "horizontal" mobile app stores that would offer apps for multiple operating systems and their devices.
Unlike Apple, Android is an open source system, allowing software developers like those at the University of Michigan, to create and offer new applications for Android based smartphones without a lengthy screening and approval process.
PowerTutor was developed under the direction of associate professor Robert Dick and assistant professor Morley Mao, both in the Department of Electrical Engineering and Computer Science, and Lei Yang, a software engineer at Google. The work is supported by Google and the National Science Foundation, and was done in collaboration with the joint University of Michigan and Northwestern University Empathic Systems Project.
PowerTutor can also provide a power consumption history. It is available free at the Android Market at http://www.android.com/market/, but an Android device is required to view the Market's full listing.
This article was provided by TopTenREVIEWS.
Stay up to date on the latest science news by signing up for our Essentials newsletter.
Leslie Meredith is a contributor to Live Science. She has a bachelor's degree from UCLA in psychology and has directed tourism and ski publications for the Salt Lake Visitor & Convention Bureau and managed promotions and events for Sunset Magazine.