Missing AirAsia Jet and Malaysia Flight 370: How They Differ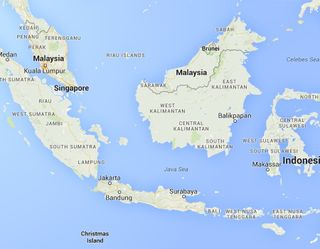 (Image credit: Google Maps)
An AirAsia jetliner flying from Indonesia to Singapore disappeared over the Java Sea yesterday (Dec. 28) with more than 150 people onboard.
On the surface, the disappearance of Flight 8501 sounds similar to another recent tragedy in Southeast Asian skies: the Malaysia Airlines Flight 370 that went missing in March over the Indian Ocean when it was traveling from Kuala Lumpur to Beijing. However, the two passenger jets disappeared under very different circumstances.
Flight 8501 left the city of Surabaya in Indonesia yesterday at 5:30 a.m. local time. The plane was bound for Singapore, but 40 minutes into the flight, air traffic control lost contact with the plane while it was flying over the Java Sea. Right now, 12 vessels, dozens of inflatable boats and six warships and military aircraft from Indonesia, Malaysia, Singapore and Australia are searching for the plane. [What Happened to Flight 370? 5 Likeliest Possibilities]
Some experts suspect that bad weather might have brought down AirAsia Flight 8501. The plane was flying at 32,000 feet (9,750 meters) when it requested permission to fly higher to avoid a nasty thunderstorm. Air traffic controllers had not responded to the request yet when they lost contact with the plane, Tatang Kurniadi, National Transportation Safety Committee head, said during a news conference.
Flight 370's disappearance back in March remains much more puzzling. The plane appeared to continue flying for hours after it switched off its transmitters and dropped off air traffic control radar. During travel, the plane unexpectedly banked left and crossed over the Malay Peninsula for a second time before flying into the Indian Ocean. No bad weather was reported in the area, and the pilot's last transmission to air traffic control was reported as "All right, good night." Ship crews spent months scouring the Indian Ocean, but the plane has still not been found. The missing plane has inspired several conspiracy theories.
Experts are much more optimistic that the AirAsia plane will be found. The key difference is that Malaysian Airlines Flight 370 went down over the Indian Ocean far away from any major ports or shipping tracks. The Indian Ocean is almost 4 miles (6.4 kilometers) deep in some areas. The Java Sea, on the other hand, rarely reaches depths beyond 200 feet (60 m). It's a high-traffic waterway with several trade routes and is well mapped by oil companies.
"The bottom is a lot shallower, which makes it easier for underwater searching to find if there is debris at the bottom," John McGraw, a former deputy safety director at the U.S. Federal Aviation Administration, told Bloomberg News. "It's a mystery, but it's a mystery that will not last for long."
The two planes also differ in size. The Malaysia Airlines plane was a Boeing 777, a wide plane model with a powerful engine built for long-distance and overseas travel. It was carrying 227 passengers and 12 crew members. The AirAsia plane was the smaller Airbus 320 model. It was carrying 155 passengers and seven crew members.
The search for the AirAsia plane continues today, but visibility is low and may thwart search efforts. The plane also did not send out a distress signal before it went down, which would have made locating it easier. Search crews are scouring an 11,000-square-nautical-mile area of the Java Sea. Search efforts are concentrated close to an oil patch near the last place air traffic control had a signal from the plane, and Indonesian authorities suspect the plane is likely at the bottom of the sea.
AirAsia also appears to be handling the plane's disappearance better than Malaysia Airlines did earlier this year. Malaysia Airlines was criticized for withholding information that may have aided the search and for breaking the news to family members of the missing plane via text message. AirAsia has been providing a stream of updates, and today the CEO of AirAsia Tony Fernandes tweeted, "Keeping positive and staying strong. My heart bleeds for all the relatives of my crew and our passangers. Nothing is more important to us."
Follow Kelly Dickerson on Twitter. Follow us @livescience, Facebook & Google+. Original article on Live Science.
Stay up to date on the latest science news by signing up for our Essentials newsletter.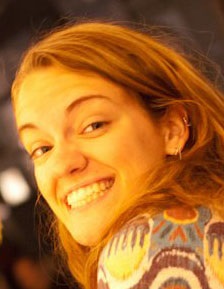 Kelly Dickerson is a staff writer for Live Science and Space.com. She regularly writes about physics, astronomy and environmental issues, as well as general science topics. Kelly is working on a Master of Arts degree at the City University of New York Graduate School of Journalism, and has a Bachelor of Science degree and Bachelor of Arts degree from Berry College. Kelly was a competitive swimmer for 13 years, and dabbles in skimboarding and long-distance running.