No Turkey, Thanks! Stay Vegan for Healthier Holiday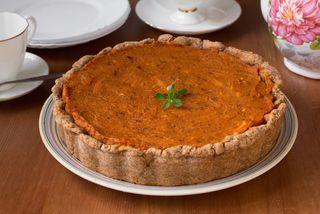 (Image credit: Elena M. Tarasova/Shutterstock.com)
Vegans can face their turkey-eating family and friends with a bit more confidence this Thanksgiving. Two new studies have demonstrated why a plant-based diet is best for losing weight and lowering the risk of diabetes and heart disease.
In both studies, people who followed a vegan diet — shunning all animal products, including eggs and dairy — were healthier than people who ate meat. Vegans were even healthier than the vegetarians who ate eggs and dairy.
In one study, researchers at the University of South Carolina focused primarily on weight loss in 63 middle-age adults. Study participants who were overweight or obese were randomly assigned to one of five kinds of diets: vegan, vegetarian with eggs and dairy, pesco-vegetarian (with some fish), semi-vegetarian (with occasional meat) and a low-fat omnivorous diet.
All the dieters lost weight, but after six months, the vegan group had lost the most: on average, about 17 pounds more than the meat eaters. Ranking diets by weight loss, the biggest "losers" after the vegan group were the vegetarians, followed by the pesco-vegetarians and then the semi-vegetarians.
Similarly, all groups significantly lowered their cholesterol levels, but those assigned to the vegan group saw the biggest drop, followed by vegetarians, then the pesco-vegetarians and then the semi-vegetarians. None of the participants were vegan or vegetarian before entering the study.
These results will appear in an upcoming issue of the journal Nutrition.
All five diets would be considered healthy by most nutritionists, and all the participants received the same kinds of support in terms of cooking tips and encouragement, said lead author Gabrielle Turner-McGrievy, an assistant professor at the University of South Carolina. [6 Easy Ways to Eat More Fruits and Vegetables]
"As part of the study, we do cooking demos, grocery shopping tours [and] recipe makeovers, and [we] provide nutrition information," Turner-McGrievy told Live Science. "This allows us to take familiar recipes and make them healthier, and also focus on a more whole-foods approach, versus a reliance on processed foods."
Turner-McGrievy also noted that some Americans have been scared away from carbs in recent years. However, complex carbohydrates from plant-based foods have clear nutritional benefits without the added risk of weight gain, she said.
The second study, published in the journal Cardiovascular Diagnosis and Therapy, was a meta-analysis that examined six previously published clinical trials concerning diet and type-2 diabetes.
The analysis focused on people's levels of HbA1c (sometimes just called "A1c"), which is a type of protein used to measure levels of blood glucose, or sugar. (Specifically, it is a type of hemoglobin, the protein that transports oxygen in the blood.) High glucose levels are a hallmark of diabetes.
The analysis revealed that as little as four weeks on a plant-based diet lowered HbA1c by nearly 0.4 percent, also dramatically reducing cholesterol levels.
These types of reductions were comparable to that seen when patients take diabetes medications, such as metformin, only without the side effects, said Susan Levin, a co-author on the paper and a dietician at the Physicians Committee for Responsible Medicine (PCRM), based in Washington, D.C.
So effective is a plant-based diet in improving total health, Levin said, that the Kaiser Permanente medical group now endorses such a diet as a primary means to address diabetes and other chronic diseases. Providing further support, the diabetes rate among members of the religious group Seventh-day Adventists, who are largely vegetarian, is about half that of the general population, studies have shown.
Modern Thanksgiving meals often focus on meat and animal fats such as cream and butter, Levin said, but there are plant-based options that everyone can enjoy.
"Traditional staples — squash, corn, sweet potatoes, beans, greens and fresh cranberry sauce — are packed with immune-boosting nutrients and fit the description for gluten-free, kosher and vegan," Levin said. "Just make sure to steam the vegetables, skip the butter and gravy and prepare desserts with nondairy ingredients, like pumpkin puree."
Of course, eating the occasional animal product won't kill you. A study on longevity among Seventh-day Adventists published in 2013 in the Journal of the American Medical Association (JAMA) found that the people with the lowest risk of dying prematurely were the pesco-vegetarians, followed by vegans and then the lacto-ovo-vegetarians.
But alas, the meat-eaters finished in last place.
Follow Christopher Wanjek @wanjek for daily tweets on health and science with a humorous edge. Wanjek is the author of "Food at Work" and "Bad Medicine." His column, Bad Medicine, appears regularly on Live Science.
Stay up to date on the latest science news by signing up for our Essentials newsletter.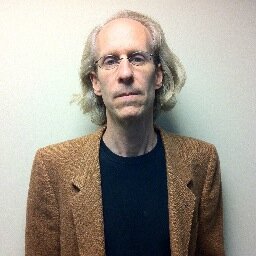 Christopher Wanjek is a Live Science contributor and a health and science writer. He is the author of three science books: Spacefarers (2020), Food at Work (2005) and Bad Medicine (2003). His "Food at Work" book and project, concerning workers' health, safety and productivity, was commissioned by the U.N.'s International Labor Organization. For Live Science, Christopher covers public health, nutrition and biology, and he has written extensively for The Washington Post and Sky & Telescope among others, as well as for the NASA Goddard Space Flight Center, where he was a senior writer. Christopher holds a Master of Health degree from Harvard School of Public Health and a degree in journalism from Temple University.