US Life Expectancy Reaches Record High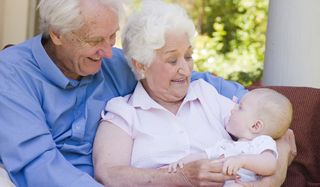 (Image credit: Dreamstime)
Americans are living longer than ever, a new report finds.
The average life expectancy for people born in 2012 in the United States is a record high of 78.8 years, according to the report from the Centers for Disease Control and Prevention. That is 0.1 year longer than the life expectancy for those born in 2011, the researchers said.
The report also found that the girls who were born in 2012 will live on average 4.8 years longer than the boys born that year. The life expectancy for girls born in 2012 is 81.2 years, versus 76.4 years for boys.
Life expectancy at birth refers to the average number of years that a group of infants born in the same year are expected to live. This number is estimated based on death rates of the population that year. It is an average number and includes the rates of people who die in infancy, as well as those who die at a very old age. [Infographic: Global Life Expectancy]
The rate of death in the United States reached a record low of 732.8 per 100,000 people in 2012, decreasing 1.1 percent from 2011.
"Although changes in mortality are relatively small from one year to the next, long-term trends show the apparent progress in reducing mortality," the researchers wrote in their report.
"Much of the recent improvement in death rates and life expectancy … can be attributed to reductions in death rates from major causes of death, such as heart disease, cancer, stroke and chronic lower respiratory diseases."
Top 10 causes of death in the United States
The 10 leading causes of death in 2012 were the same as in 2011. Heart disease was the most common cause of death, responsible for 170 deaths per 100,000 people, followed by cancer, with 166 deaths per 100,000 people.
Respiratory diseases, stroke and accidents were next, each causing about 40 deaths per 100,000 people.
Alzheimer's disease and diabetes were also common causes of death among Americans, each resulting in more than 20 deaths per 100,000 people. Suicide, kidney disease, and influenza and pneumonia were also among the top 10 causes of death in the United States, according to the report.
The rates of people dying of eight of the top 10 causes of death decreased from 2011 to 2012, but the rates of people dying from suicide or accidents increased.
How death rates differ in groups of people
In their report, the researchers looked at death rates among racial groups and also among infants.
The scientists found that black men had the highest death rate, with 1,086.4 deaths per 100,000 people in 2012, while Hispanic women had the lowest rate, with 452.8 deaths per 100,000 people.
The group with the largest decrease in death rates was black women, whose death rate declined 2.3 percent between 2011 and 2012. White men, white women and black men all had a 1.1 percent decrease in death rates from 2011 to 2012. Death rates for Hispanic men and women didn't change over that period.
In 2012, a total of 23,629 U.S. infants died before reaching their 1st birthdays, which was 356 fewer infant deaths than in 2011, the researchers found. And the infant mortality rate, which is the ratio of infant deaths to live births in a year, decreased 1.5 percent, from 606.7 infant deaths per 100,000 live births in 2011 to 597.8 per 100,000 births in 2012.
The infant mortality rate is generally regarded as a good indicator of the overall health of a population, the researchers said. A recent report found that the U.S. infant mortality rate is higher than those of 25 other developed countries.
The leading causes of infant death in 2012 were the same as in 2011, and included birth defects, low birth weight, sudden infant death syndrome (SIDS) and birth complications.
Life expectancy at 65
The researchers also looked at life expectancy in 2012 for people age 65 and older. They found that the average life expectancy for this group is 19.3 years, meaning that is the average number of years they will live from that age on. This number is 0.1 year higher than it was in 2011.
This means a person who was 65 in 2012 is expected to live another 19 years on average, reaching age 84.
Those numbers may make it seem that 65-year-olds are expected to live longer than infants born in 2012. But that is because life expectancy estimates for the group of 65-year-olds does not include rates of infant mortality and dying at young ages.
Email Bahar Gholipour. Follow Live Science @livescience, Facebook & Google+. Originally published on Live Science.
Stay up to date on the latest science news by signing up for our Essentials newsletter.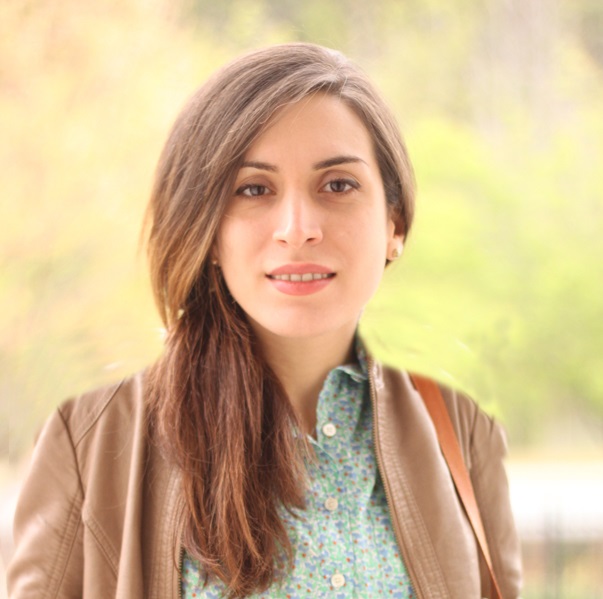 Bahar Gholipour is a staff reporter for Live Science covering neuroscience, odd medical cases and all things health. She holds a Master of Science degree in neuroscience from the École Normale Supérieure (ENS) in Paris, and has done graduate-level work in science journalism at the State University of New York at Stony Brook. She has worked as a research assistant at the Laboratoire de Neurosciences Cognitives at ENS.