Is Your City Ready to Join the Internet of Things? (Op-Ed)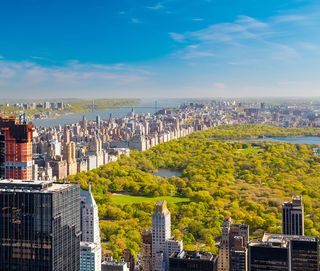 (Image credit: Central Park, NYC image via <a href="http://www.shutterstock.com/index-in.mhtml">Shutterstock</a>)
Michael Dixon, is general manager for IBM's global smarter cities business where he leads IBM's vision, strategy and operations for helping cities apply analytics, mobile, cloud and social technologies. He contributed this article to Live Science's Expert Voices: Op-Ed & Insights.
The so-called Internet of Things has passed from future-world fantasy to present-day reality, showing up on fridges, cars and even people. Clip-on fitness monitors like FitBit, Jawbone and Cityzen's sensor-embedded fabrics give average citizens an easy way to monitor their health and share progress with friends or even track their favorite pro athlete.
The health of our cities shows similar potential. Urban planners are recognizing a growing list of ingenious ways to put connected devices to work to ease life in urban centers, especially as the world's cities continue to expand. Since 2010, for the first time ever, the world has more people living in cities than in rural areas. By 2030, another two billion people are expected to migrate into cities — many of which are already crowded and operationally running on overdrive.
Fortunately, the growth of the number of devices that make up the Internet of Things might even outpace that of cities. A tally of net-connected devices shows they eclipsed the population of people online six years ago. Come 2020, there will be at least 50 billion web-linked devices, nearly seven for every human on the planet.
As urban planners know, there is a natural fit between an abundance of connected devices and a growing number of people living in a concentrated area. That is why smart cities — running on sensor-enabled, interconnected and predictive systems — are emerging as major drivers of the Internet of Things revolution.
Streetlights that dim when the streets are empty and trash cans that send out a signal when they need to be emptied have cut both energy and garbage pick-up costs by 25 percent each in Santander, Spain. The addition of sensors to San Francisco's aging water distribution network now makes it possible to identify leaks when they are small and easily patched, and schedule repair work for minimal disruption.
In Dublin, Ireland, transit managers use a mix of GPS beacons and wireless links to watch the city's fleet of buses move through the city in real time. This data lets planners add buses on the fly and reduces frustration for bus riders and other drivers by making the data publicly available via a mobile app and other formats.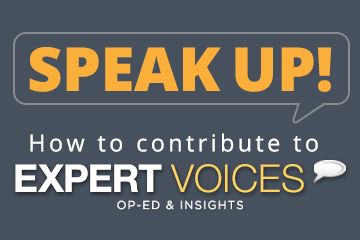 Making cities smarter
Any city dweller who is tired of overflowing trash cans and high municipal taxes would agree that those applications are a great start to some of the more vexing issues of life in the big city. But extending the benefits made possible by the Internet of Things — to make more smart cities and to make existing smart cities even smarter — is going to require urban planners to try a new way of thinking, from the ground up.
The good news is that it's becoming easier for cities to make this transition. As they sit down at their virtual drawing board, city planners can consider a few things that are making this transition easier:
Cheaper sensors. Like most electronic devices, sensors continue to shrink in size and price, making it easier to install them into countless nooks in the urban fabric — from traffic signals to trash cans, buses and parking spaces. Power lines and water pipes can now even report their status to central systems. The benefits can be simple and potent: São Paulo and Beijing have cut water leaks by over 40 percent by installing sensors on key infrastructure.
Faster links. The huge amount of data from billions of sensors poses a fast-growing challenge of relaying and processing information in real time, but cellular data services are proving to be a critical link in this growing web. A global alliance between IBM and AT&T aims to serve city governments with secure, reliable links to relay and analyze vast flows of data streaming from mass transit, infrastructure, utility fleets and even video cameras to help streamline day-to-day management but also help cities orchestrate services during major events and emergencies.
Analysis and prediction. The next step of capturing massive amounts of city data is to use analytics for predictive action. For example, beyond using data to respond to a transformer failure more quickly, analytics could help predict when a transformer is likely to fail and order a replacement before that happens. A predictive analytics and smart metering project helps Miami-Dade County's Parks, Recreation and Open Spaces Department remotely monitor consumption and identify water leaks, which is expected to reduce water consumption by 20 percent and generate up to $1 million in savings per year to be reallocated back into parks services for residents.
The world's city dwellers are ready
Data has been called a 21st-century design material. The potential of urban data to offer a new perspective has been brought to life recently by a new exhibition developed by the Chicago Architecture Foundation. It includes Chicago's first interactive dashboard, which displays an intriguing mix of the city's vital statistics to passersby to highlight the role that information plays in our lives and our future.
People visiting the exhibition are getting fired up by all kinds of new ways that data can be used to make their city smarter and their quality of life even better. Cities may not fully be ready for the Internet of Things, but citizens are. City planners: check your mobile device, the Internet of Things is calling.
Follow all of the Expert Voices issues and debates — and become part of the discussion — on Facebook, Twitter and Google+. The views expressed are those of the author and do not necessarily reflect the views of the publisher. This version of the article was originally published on Live Science.
Stay up to date on the latest science news by signing up for our Essentials newsletter.