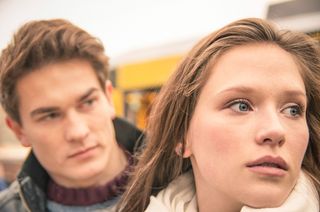 (Image credit: View Apart | Shutterstock.com)
Breaking up is hard to do — especially when everyone from your best friend to that fellow from the office knows the instant you unclick "in a relationship" on Facebook.
But while Facebook can complicate breakups, you can take several steps to make the split less traumatic. The choice you make between going nuclear and unfriending someone, or simply deleting the relationship status with no fanfare, depends on the circumstances of the breakup.
"There's no one size fits all," said Anabel Quan-Haase, a researcher at the University of Western Ontario in London, Canada, who has studied breakups online.
From deleting mutual friends to password changes on Facebook, here are several tips for moving on.
1. Delete and block
It seems obvious, but can be surprisingly hard to do: When you delete or block an ex on Facebook, it can make it more difficult for that ex to stalk you in that way. This can be a real source of emotional distress for people, Quan-Haase said in a presentation at the 2014 American Sociological Association meeting in San Francisco. The downside of this approach is that "it's socially awkward if you run into the person" in real life, but some people need to use the ultimate "kill switch," she said. [How Do I Love Thee? Experts Count 8 Ways]
2. Unsubscribe to posts
Perhaps the breakup was amicable, but a person still needs a little downtime to heal. In that instance, unfriending may be too extreme. Instead, a person can simply unsubscribe from someone's posts, Quan-Haase said.
That can help people who are trying to keep a low profile after the breakup to avoid getting upset when their partners are not, she said. While it's not the norm, at least some people change their Facebook profile to deliberately make their ex jealous, Quan-Haase and her colleagues have found.
3. Delete mutual friends
Shared contacts can often be a source of distress for jilted partners, Quan-Haase said. So if mutual friends of an ex are causing you emotional heartache, it may be time to delete or hide them, she said.
4. Self-Restraint
It's so tempting to snoop when information is just a few a clicks away, but self-restraint can also help people move on from a relationship, Quan-Haase said. Most people feel worse after using surveillance to check up on an ex, her research has found, so simply "not going there" is a good strategy to use to feel better, she said.
5. Purge old photographs
Old photographs can be a painful reminder for people after a breakup.
"On the one hand they want to keep the traces and hold onto them, but they also know they have to let go," Quan-Haase said.
Purging photos from Facebook can become a symbolic act that also removes those reminders, she said.
6. No relationship status
When people change their relationship status after a breakup, they are often flooded by concerned, accusatory or downright weird messages from friends and acquaintances. The best way to avoid the influx? Don't post your relationship status in the first place, Quan-Haase said.
7. Delete relationship status
Another way to avoid the onslaught of post-breakup messages is to delete the relationship status field on Facebook. The snoopiest of friends may still figure out what's going on, but at least the split won't be broadcast to all 1,500 friends in the "social network."
8. Stay busy and offline
Staying busy is a tried-and-true method for overcoming a painful split, and it's still a good option in today's hyperconnected world. Weed the garden, go to the gym, get dinner with friends or read a book alone. The more that people are occupied with offline pursuits, the less likely they are to compulsively use Facebook and encounter the painful relationship triggers that come with it, Quan-Haase said.
9. Change your password
Your ex would never spy on you, right? Wrong.
"The first thing I would do is change your password" for social media sites, Quan-Haase said.
Quan-Haase has found that people who had their ex's online passwords used them to snoop, so changing a password quickly can help people sidestep this virtual privacy violation.
10. Delete Facebook
For most people who are in the post-breakup phase, reminders of an ex, but not Facebook, are associated with emotional distress, Quan-Haase said.
But for some people, the pain caused by Facebook posts may be too hard to deal with, even if they use such selective techniques as unfriending or blocking posts. If all these other steps haven't worked, it may be time to take more extreme measures and delete Facebook altogether, Quan-Haase said.
Follow Tia Ghose on Twitter and Google+. Follow Live Science @livescience, Facebook & Google+.
Stay up to date on the latest science news by signing up for our Essentials newsletter.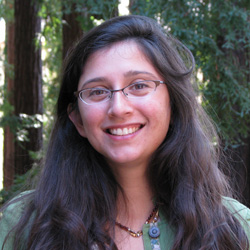 Tia is the managing editor and was previously a senior writer for Live Science. Her work has appeared in Scientific American, Wired.com and other outlets. She holds a master's degree in bioengineering from the University of Washington, a graduate certificate in science writing from UC Santa Cruz and a bachelor's degree in mechanical engineering from the University of Texas at Austin. Tia was part of a team at the Milwaukee Journal Sentinel that published the Empty Cradles series on preterm births, which won multiple awards, including the 2012 Casey Medal for Meritorious Journalism.