In Photos: Remains of Epidemic Found in Ancient Egypt
Bonfire site
Archaeologists working at the Funerary Complex of Harwa and Akhimenru in the west bank of the ancient city of Thebes (modern-day Luxor) have uncovered the remains of a body-clearing operation created during an epidemic that ravaged Thebes in the third century A.D. This image shows a bonfire where many of the victims were ultimately incinerated. Two skulls, two bricks and a jug are visible in this image. [Read full story]
The funerary complex
The funerary complex was originally created in the seventh-century B.C. for a man named Harwa and was re-used over the centuries. When a plague hit Thebes in the third century A.D. it became the site of a body-clearing operation. Bodies were covered with a layer of lime (a disinfectant) and kept inside a pillared hallway (1). To create enough lime for the bodies , three kilns (a, b and c) were created and fueled in part with coffin and mummy remains stored at (4). Water was added to the lime at a niche (3). Ultimately many of the bodies were incinerated in a large bonfire at the entrance (2). This body-clearing operation was uncovered by archaeologists between 1997 and 2012. [Read full story]
Remains from the epidemic
Bodies were stored on the northern aisle of the monument's first pillared hall and covered with lime (a disinfectant). An image of covered human remains is seen here. [Read full story]
Burial supplies
To create enough lime to cover these bodies, three lime kilns were built along the eastern courtyard wall. This image shows a panoramic view and drawing of them. [Read full story]
A lime kiln
A close-up view of lime kiln C, which has a double chamber, and was built to produce enough lime disinfectant to cover the human remains of victims from the epidemic in the ancient city of Thebes. [Read full story]
Pieces of coffins
Remains of old wooden coffins were used to fuel the kilns. This image shows partly burnt coffin remains dating to the second century A.D. [Read full story]
A monument
Some of the fuel was stored to the south of the kilns in a monumental entrance portico. This image shows a face of a second century A.D. coffin from this storage area. [Read full story]
The night shift
Oil lamps were discovered near the lime kilns. Stokers would have fueled the kilns at night as the fire needed to burn continuously for several days in order to produce lime. These lamps would have provided the stokers much needed light. [Read full story]
Using what they had
A grey fragment of decoration from a monument that was found inside a lime kiln in the ancient city of Thebes.
A work area
A niche area was used to slake (add water to) the lime, an image of which is seen here.
Tools
A view of some of the pottery found in this niche area. [Read full story]
Stay up to date on the latest science news by signing up for our Essentials newsletter.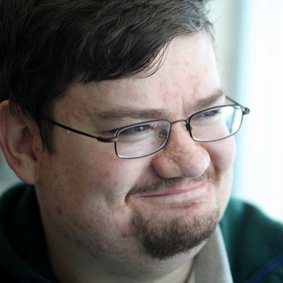 Owen Jarus is a regular contributor to Live Science who writes about archaeology and humans' past. He has also written for The Independent (UK), The Canadian Press (CP) and The Associated Press (AP), among others. Owen has a bachelor of arts degree from the University of Toronto and a journalism degree from Ryerson University.