Brian Dyak is president, CEO and co-founder of the Entertainment Industries Council (EIC), and executive producer of EICnetwork.tv. Dyak contributed this article to Live Science's Expert Voices: Op-Ed & Insights.
Recently, fans of the band One Direction started a trending topic on Twitter: They shared and reacted to rumors of fellow fans dying by suicide in response to a British documentary's negative portrayal of the fandom. The rumors spread quickly on Twitter: First, 14 had supposedly died, then 28, then 42. Twitter users mourned the purported victims as "angels" who had sacrificed themselves for their cause (though no evidence ever emerged that confirmed these deaths).
Last year, as actress Amanda Bynes was in the news for her erratic behavior amid speculation that she was experiencing the effects of a mental illness, stories emerged calling her "crazy," "insane" and much worse. Twitter users ridiculed Ms. Bynes and replied directly to a tweet of hers stating, "I have nothing to prove but proof itself." Posts on celebrity gossip accounts and other social media accounts made it seem that the way to respond to someone's mental health challenges is to ridicule and belittle them.
On a positive note, when a teen in New Jersey posted on Facebook that he was thinking of jumping from a bridge, his online friends reached out to him with messages of support, and alerted authorities of his possible intentions. Authorities connected with him on time, and he was voluntarily taken to a local hospital for help. According to CNN, Port Authority reached out to the boy by posting on his Facebook wall, eventually leading to a meeting and evaluation.
These examples of suicide and mental illness in social media are not unusual, nor unimportant. Research has shown that certain types of media coverage, including romanticizing those who have died by suicide , have the potential to spread suicide contagion among vulnerable individuals.
Disparaging language and mocking commentary about people living with mental illnesses discourage individuals from talking about their problems and seeking help. But social media's power also means that it has the potential to save lives and enable a culture of support.[Hollywood Makes Mental Health an A-List Cause (Op-Ed )]
With that in mind, the Entertainment Industries Council (EIC)'s TEAM Up project has created a first-of-its-kind manual to take social media in a new direction: "Social Media Guidelines for Mental Health Promotion and Suicide Prevention." These guidelines are designed to help individuals and organizations safely and effectively talk about mental health and suicide-related issues via social media. With tips for posting and responding on Facebook pages, groups, Twitter feeds, Tumblr pages, websites, blogs and more, the guidelines take into account the unique safety, privacy and stigma-related aspects of these issues.
"The content has been reviewed by experts in social media and the related health fields, and created by EIC, a trusted media resource," said Dr. Drew Pinsky during the launch announcement. "This powerful tool will elevate conversation that uses social media to broaden our understanding of mental wellness and suicide prevention. Media professionals have an exceptional opportunity to positively and proactively influence audiences to act with both caution and compassion toward mental illness."
Organizational supporters of the guidelines include the National Action Alliance for Suicide Prevention, California Mental Health Services Authority and Facebook, Inc. Two leading journalism organizations also support the initiative: the National Association of Broadcasters and Radio Television Digital News Association.
"Social media makes it easier than ever to connect and share with the people you care about," said Joe Sullivan, chief security officer of Facebook and co-chair of the National Action Alliance for Suicide Prevention Public Awareness & Education Task Force. "Knowing effective ways to seek input and offer support to your friends and families about difficult topics is an important part of building a safe online community."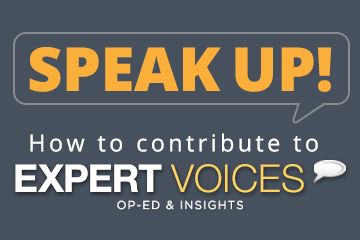 Whether you want to share your own story, discuss events in the news, or help others understand mental illness and encourage them to seek help when they need it, these recommendations will provide a valuable resource for everyone. They are especially useful for teaching children and teens how to communicate about these issues. Safe, constructive communication via social media — avoiding stigmatizing or derogatory language and doing no harm — changes the conversation and decreases discrimination.
Social media can be instrumental in bringing about social change — by spreading ideas from person to person, by bringing people together for a common purpose, by sharing and reinforcing social norms, and by making it easy for people to take action. Social media is not about the technology, but rather it's about people talking to people, often on a massive scale. By using these powerful tools in a strategic way, and encouraging others to do so as well, advocates can harness social media's power to change how people think about mental health and suicide prevention.
For more, see the following videos.
Author's Note: Download the guidelines at http://www.eiconline.org/teamup/ and follow @MediaTEAMup for the latest on the campaign.
The author's most recent Op-Ed was "The Power of Hashtag: Using Social Media to Raise Awareness." Follow all of the Expert Voices issues and debates — and become part of the discussion — on Facebook, Twitter and Google+. The views expressed are those of the author and do not necessarily reflect the views of the publisher. This version of the article was originally published on Live Science.