3rd MERS Virus Infection in US Reported in Illinois Man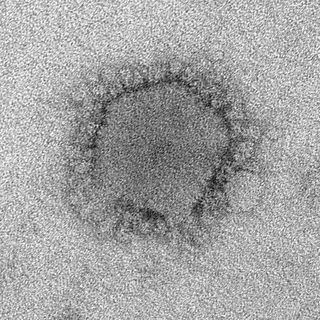 (Image credit: CDC/Cynthia Goldsmith, Azaibi Tamin)
A man in Illinois is the third person in the U.S. now confirmed to have been infected with the relatively new and deadly virus known as Middle East Respiratory Syndrome Coronavirus, the Centers for Disease Control and Prevention announced today (May 17).
The man is reported to be feeling well, according to a statement from the CDC. He did not seek out any medical care. The evidence that the man had been infected with the virus that causes Middle East respiratory syndrome came from a laboratory test of samples taken from him while CDC officials were investigating the people who had contact with a person in Indiana who did become sick with MERS.
A test of samples from the man's respiratory tissue showed no active infection with the virus. But a blood test suggested evidence of past infection — the man had antibodies against the MERS virus, according to the CDC. [8 Things You Should Know About MERS]
The Indiana case was announced on May 2, when the person was the first in the U.S. confirmed to have MERS. The person had previously traveled from Saudi Arabia to Chicago, and then to Indiana. The person became sick and was admitted to a hospital on April 28, but has since been released from the hospital.
In the Illinois case, the laboratory test results were reported late on Friday night (May 16) and are preliminary, officials said. The man probably got the virus from the Indiana patient, and the man's body developed antibodies to fight Middle East Respiratory System Coranavirus (MERS-CoV) they said.
"This latest development does not change CDC's current recommendations to prevent the spread of MERS," Dr. David Swerdlow, who is leading CDC's MERS-CoV response, said in a statement. "It's possible that as the investigation continues others may also test positive for MERS-CoV infection but not get sick."
In this most recent case, the Illinois resident had not recently traveled outside the U.S. He met with the Indiana patient twice, shortly before the patient was identified as having MERS. As part of the CDC investigation, health authorities in Illinois contacted the Illinois man on May 3.
After the Indiana case, a second case of MERS in the U.S. was reported in Orlando, Florida, on May 11.
The cases have resulted in large-scale, multistate investigations and responses aimed at minimizing the risk of spread of the virus, officials said.
All reported cases of MERS have been linked to countries in and near the Arabian Peninsula. In some instances, the virus has spread from person to person through close contact. However, there is currently no evidence of sustained spread of MERS in community settings.
At this time, CDC's recommendations to the public are not changing. The agency said that people should protect themselves from respiratory illnesses by taking everyday preventive actions like washing their hands often; avoiding touching their face with unwashed hands; avoiding contact with people who appear sick; and disinfecting frequently touched surfaces.
To date, there have been 572 laboratory-confirmed cases of MERS in 15 countries, and 173 people have died from the virus since it was first reported in Saudi Arabia in September 2012. Most infected people developed severe acute respiratory illness, with fever, cough, and shortness of breath. As of May 16, Officials do not know where the virus came from or exactly how it spreads. There is no available vaccine or specific treatment recommended for the virus.
Follow Live Science @livescience, Facebook & Google+. Original article on Live Science.
Stay up to date on the latest science news by signing up for our Essentials newsletter.

Karen came to LiveScience in 2010, after writing for Discover and Popular Mechanics magazines, and working as a correspondent for the Journal of the National Cancer Institute. She holds an M.S. degree in science and medical journalism from Boston University, as well as an M.S. in cellular biology from Northeastern Illinois University. Prior to becoming a journalist, Karen taught science at Adlai E. Stevenson High School, in Lincolnshire, Ill. for eight years.