Muslims and Christians in Africa Work Together to Prevent Malaria (Op-Ed)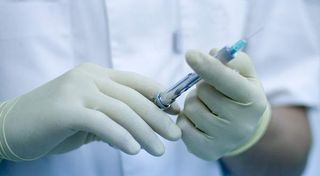 Charlotte Keenan is chief executive of the Tony Blair Faith Foundation. Keenan has been with the Tony Blair Faith Foundation since 2008, after working in corporate finance with Jefferies and Company in the United States and JP Morgan Cazenove in London. The Tony Blair Faith Foundation is an interfaith charitable foundation established in May 2008 by former British Prime Minister Tony Blair. This article is adapted from an article for the Skoll World Forum. Skoll contributed this article to Live Science's Expert Voices: Op-Ed & Insights.
Daily life in Buedu Town, in the far eastern part of Sierra Leone, is typical of this rural part of the country. It is a quiet, agricultural area with people working on the land or taking advantage of the proximity of the border with Guinea to trade goods. And on Fridays and Sundays, the local Mosque and Church are both full. Sierra Leone, like many parts of Africa and other parts of the developing world, has religion at the center of its daily life. Faith leaders are known to everyone and widely respected, listened to and involved in most people's lives.
In the last few weeks, a group of volunteers has been conducting house-to-house visits in Buedu Town delivering five potentially lifesaving messages about malaria , including how to properly use the mosquito net that every house in Sierra Leone should have. They did not know it at the time, but these volunteers and their community helped reach a significant milestone: This national program reached its two millionth person, meaning that in just three years, the effort had contacted a third of the country's population.
The program, Faiths Act Sierra Leone, uses the social capital of faith communities to spread messages to even the most remote places, sites where there is always a church or mosque, but not necessarily a medical clinic. Sierra Leone may lack public health provisions, but it does have many people of faith. This program has proved such institutions can be powerful agents of positive behavioral change. [How the Public Resolves Conflicts Between Faith and Science ]
The Faiths Act Sierra Leone program trains leaders from different faiths to work together and take action. Staff members on the ground train faith leaders in five malaria prevention messages — these key messages are then passed on to church and mosque congregants who carry out household visits delivering simple, practical advice throughout the country. And, the staff ensures that members of the public fully understand messages about the use of the mosquito nets, and other malaria prevention measures.
Since 2011, the program has enlisted 680 Muslim and Christian leaders in Sierra Leone in training more than 16,000 members of their congregations and volunteers within their communities. We have worked with the Sierra Leonean government as well as the Inter-Religious Council of Sierra Leone to ensure we are complementing the National Malaria Control Program.
Independent research by Ipsos MORI shows the impact of this effort. There has been a higher use of mosquito nets; the number of people not using them has been reduced by half. Also, people are using the nets more effectively. Fewer children are showing symptoms of malaria. Parents better understand that they have to seek medical help if symptoms appear.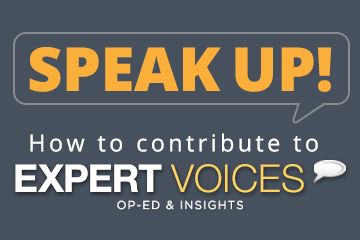 We appeal to the international community to look carefully at this model. Research by the United Nations estimates that in the next few decades, populations in the world's 49 least-developed countries will double in size, from around 900 million inhabitants in 2013 to 1.8 billion in 2050. As well as the opportunities that this brings, there will be huge pressure on existing infrastructure. This type of rapid growth also will increase the need for community cohesion. The communities therefore need practical, cost-effective and sustainable solutions. And they cannot afford to ignore existing resources or infrastructure that can help with development.
Because of the high levels of trust that religious leaders and their congregations enjoy, this approach is value for money. Faith communities reach remote areas. Also, because these communities volunteer based on religious motivation, it's not expensive. Recent UNICEF figures for Sierra Leone show that it costs around $6 to distribute a mosquito net. In 2013, the cost per person for nets distributed by Faiths Act Sierra Leone was only 50 cents. This is a small price to pay for considerable additional value, especially if it means the nets likely will be used correctly.
Sierra Leone's people historically have built good relationships among those of different faiths. In other countries where such ties are strained, collaboration could be an effective way to weaken the corrosive narrative of extremists, with people working together to ensure that the social capital of faith communities is harnessed to make a difference. In places where relations between different faiths are much worse, such as Nigeria or the Central African Republic, this sort of work could give religious leaders a common goal to focus on together.
This collaborative model, with different groups working together to achieve sustainable and cost-effective change on the ground, is one that other countries could adopt and replicate. Recently, society marked World Malaria Day. In its aftermath, Sierra Leone's experiences using the power of faith communities to prevent malaria could provide an important lesson to other countries.
This article originally appeared as "How Muslims and Christians in Sierra Leone are Working Together to Prevent Malaria"on the Skoll World Forum on Social Entrepreneurship, a premier international platform for accelerating entrepreneurial approaches and innovative solutions to the world's most pressing social issues. Follow all of the Expert Voices issues and debates — and become part of the discussion — on Facebook, Twitter and Google +. The views expressed are those of the author and do not necessarily reflect the views of the publisher. This version of the article was originally published on Live Science.
Stay up to date on the latest science news by signing up for our Essentials newsletter.