Sugar-Sweetened Drinks May Boost Women's Uterine Cancer Risk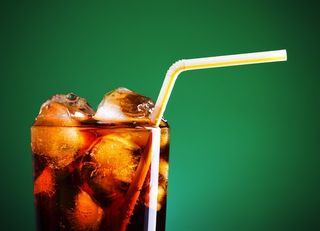 (Image credit: <a href='http://www.shutterstock.com/pic-73655128/stock-photo-glass-of-cola-with-ice-and-straw-on-green-background.html?src=a3279f171eda87e5d540e20d36c6d3db-1-8'>Soda photo </a> via Shutterstock)
Postmenopausal women who drink beverages with added sugar may be more likely to develop cancer of the endometrium, which is the lining of the uterus, according to a new study.
Researchers found the more sugar-sweetened beverages the women in their study drank, the higher their risk for developing estrogen-dependent endometrial cancer. And women who consumed the highest intake of sugar-sweetened beverages, about 60 servings a week, had a 78 percent increased risk for the cancer, compared with women who didn't drink sugar-sweetened beverages.
The results held after the researchers controlled for other factors that could affect the risk, such as exercise, diabetes, smoking and BMI, according to the study published today (Nov. 22) in the journal Cancer Epidemiology, Biomarkers & Prevention.
The findings suggest that consuming drinks with added sugar "may be a risk factor for type I endometrial cancer regardless of other lifestyle factors," the researchers wrote in their study.
Endometrial cancer is the fourth most common cancer in women, and eighth most common cause of cancer death among women in the United States. An estimated 49,560 women are expected to be diagnosed with endometrial cancer this year, and 8,190 women will die of the disease in 2013, according to the National Institutes of Health.
Studies have shown women's risk of endometrial cancer increases with higher levels of estrogen in the body — for example, increased estrogen due to more body fat, or taking hormone therapy for the symptoms of menopause, the researchers said. [5 Signs of Gynecological Cancer Women Ignore]
In the new study, the researchers looked at information from about 23,000 postmenopausal women who reported in 1986 how often they consumed various foods over the past year. The researchers checked in on the women's diets again in 2004, and found they were reasonably correlated.
By 2010, 506 women were diagnosed with endometrial cancer, most of them with a type that is fueled by the hormone estrogen, called estrogen-dependent type I.
While the study found an association between sugary drinks and endometrial cancer, it remains unclear whether a cause-and-effect relationship may exist. But it is possible that an increased intake of sugar-sweetened beverages contributes to obesity, which in turn increases the cancer risk, the researchers said.
"Obese women tend to have higher levels of estrogens and insulin than women of normal weight," said study author Maki Inoue-Choi, researcher at the University Of Minnesota School Of Public Health in Minneapolis. "Increased levels of estrogens and insulin are established risk factors for endometrial cancer."
In the study, the participants completed a questionnaire that asked about their intake of 127 foods over the previous 12 months. A typical portion size for each food item was provided to give study participants a sense of scale.
The diet report included questions about women's usual intake of sugar-sweetened beverages — such as common colas, carbonated beverages and fruit drinks — as well as their intake of sugar-free soft drinks.
In line with previous findings, the results showed that older women, those with higher body mass indexes or diabetes and those who had used estrogen were at higher risk for endometrial cancer.
The researchers didn't find a relationship between cancer risk and sugar-free drinks, or sweet foods such as cakes and candy. It is possible that the way sugar is consumed, for example, whether it's added to drinks or digested along with fibers such as in fruits, affects its metabolism and absorption, the researchers said.
It is also possible that people who drink sugar-sweetened beverages too often also eat a poor quality diet and have an overall unhealthy lifestyle, the researchers said.
"Too much added sugar can boost a person's overall calorie intake, and may increase the risk of health conditions such as obesity, diabetes, heart disease and cancer," Inoue-Choi said.
Email Bahar Gholipour. Follow LiveScience @livescience, Facebook & Google+. Original article on LiveScience.
Stay up to date on the latest science news by signing up for our Essentials newsletter.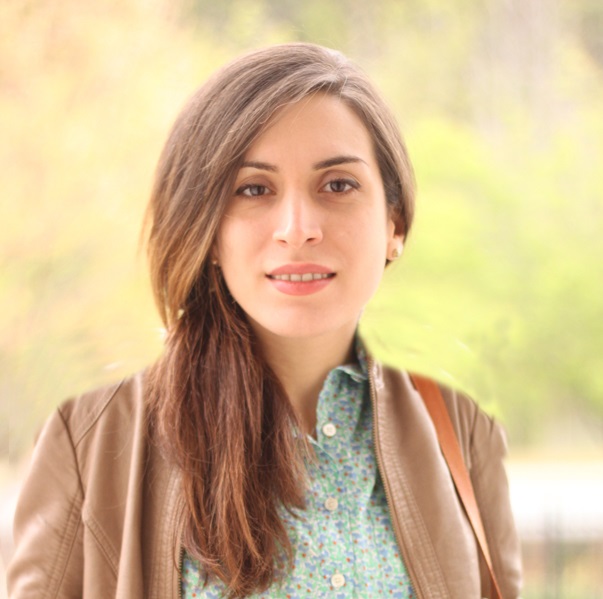 Bahar Gholipour is a staff reporter for Live Science covering neuroscience, odd medical cases and all things health. She holds a Master of Science degree in neuroscience from the École Normale Supérieure (ENS) in Paris, and has done graduate-level work in science journalism at the State University of New York at Stony Brook. She has worked as a research assistant at the Laboratoire de Neurosciences Cognitives at ENS.