After 40 Years, Promise of Wilderness Protection Stands (Op-Ed)
Peter Lehner is executive director of the Natural Resources Defense Council (NRDC). This piece is adapted from a post that appeared on the NRDC blog Switchboard. Lehner contributed this article to LiveScience's Expert Voices: Op-Ed & Insights.
Point Reyes National Seashore is one of my favorite places in northern California. I go there often. From the seashore's rocky point, I've seen migrating gray whales, breeching and spyhopping. The wide, long beaches are wonderful for exploring, walking and sighting wildlife. With family and friends, I've done long hikes all around Point Reyes, including the coast trail north to Limantour Beach and Drakes Estero — we did this once on a perfectly clear day with fantastic views of myriad birds and other animals, and another time on a day when the fog made everything a bit surreal.
Nearly 40 years ago, Congress made a promise to grant drakes Estero, the ecological heart of Point Reyes National Seashore, full wilderness protection, making it the first marine wilderness park on the West Coast. The Estero is an expansive estuary, a five-fingered lagoon that leaves a remarkable handprint on the magnificent coastline of Point Reyes. Drakes Estero is home to tens of thousands of birds and one of the largest seal colonies in the area. Its lush eelgrass meadows and sandbars serve as nurseries for fish, seals and other marine life. It's California's largest coastal estuary and one of the last remaining, undeveloped such estuaries in the state. And it's an easy trip from San Francisco.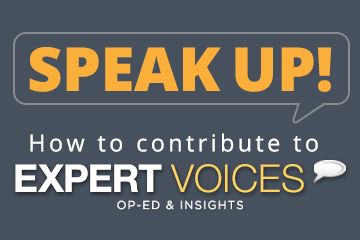 When Congress passed the Point Reyes Wilderness Act in 1976, a commercial oyster factory was operating at Drakes Estero under a 40-year lease with the federal government. So Congress designated the Estero a potential wilderness and told the American people that, at the end of the lease, it would receive the full wilderness protection it deserved. With its protection secured, the Estero would have a chance to heal itself, naturally, from 40 years of commercial development.
The lease ended last year, and the Obama administration, honoring that decades-old promise to return Drakes Estero to wilderness, refused to renew it. The oyster company, seeking to continue operations, challenged that decision at every turn, administratively, in court and legislatively. NRDC and our partners stood up for wilderness — and recently prevailed when a federal appeals court affirmed the Obama administration's decision to designate Drakes Estero a marine wilderness.
As my colleague Johanna Wald, who's been instrumental in this case, and has been working to protect public lands for nearly 40 years, put it, "A deal's a deal."
This is a deal that Congress made with the American people nearly a generation ago — to add Drakes Estero to our proud portfolio of national wilderness lands, alongside wilderness areas in places like Yellowstone, Yosemite and Joshua Tree. Protecting our marine wilderness is just as important as protecting our wild landscapes. Both are an equally treasured part of America's natural heritage, and play a vital role in maintaining healthy ecosystems, as well as being an important part of our lives.
Granting Drakes Estero full wilderness protection ensures that this remarkable, fragile estuary will be preserved for the benefit of nearly 9 million people in the surrounding Bay Area, the millions of visitors who come each year, and the countless others who will be hiking, swimming, wildlife-spotting, relaxing and enjoying this special place for generations to come.
Lehner's most recent Op-Ed was "As Superbugs Rise, New Studies Point To Factory Farms." This post is adapted from "Drakes Estero: A Promise Kept," on the NRDC blog Switchboard. The views expressed are those of the author and do not necessarily reflect the views of the publisher. This version of the article was originally published on Live Science.
Stay up to date on the latest science news by signing up for our Essentials newsletter.