Science with an original point-of-view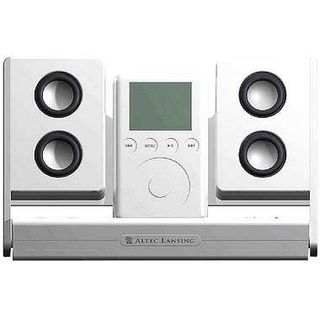 What's hot on the new LiveScience.com site? Find out and get a chance to win portable iPod speakers.
With interest and excitement over the latest advances and innovations in science and technology at an all time high, Imaginova?, publishers of award winning Space.com have responded with a new, original content website LiveScience, (http://www.livescience.com). Aimed at the intellectually curious, Live Science covers news, views and scientific inquiry with a provocative point of view.
Our experience with Space.com has taught us that the passion for science has grown exponentially in recent years, mostly amongst 25-45 year olds, who are hungry for ideas, events and innovative products that cross the line from being merely academic to cool, engaging and relevant to their lives. LiveScience delivers this with short, sharp explanations and a certain wit and style.
As with Space.com, LiveScience will be an attractive media vehicle for leading advertisers to seeking to reach this valuable and influential demographic.
Answer this question correctly to enter to win 1 of 4 iPod portable speakers
iPod inMotion Portable Speaker from Alec Lansing
Question: What is the headline of the lead main story on LiveScience? Hint: It is on the column to the left.
Check out http://www.livescience.com to find the answer.
Click below to enter your answer
/prize.xxxxx
Answers must be received before Dec 22, 2004. Winners will be selected randomly from those entering the correct answer and will be notified by January 13, 2005.
We look forward to talking with you about veScience. Visit now (www.livescience.com) and you'll leave 5 minutes smarter than when you arrived.
Best regards, Gary Strauss Advertising Director
212 703 5820 gstrauss@imaginova.com
Stay up to date on the latest science news by signing up for our Essentials newsletter.