Why We Mourn for Strangers
In Tracy, California, several thousand people recently gathered in memory of 8-year-old Sandra Cantu, who was abducted on March 27. Police and volunteers combed the area looking for clues, while psychics offered information that was both contradictory and completely worthless.
Tragically, Cantu was found ten days later by farmworkers draining an irrigation pond near her home. She had been raped, killed, and stuffed in a suitcase. Melissa Huckaby, a local Sunday school teacher, has been arrested and charged with the girl's sexual assault and murder.
Strangers from around the world sent gifts, poems, and prayers to the Cantu family. They held candlelight vigils and signed online memorial pages. Tracy Police Chief Janet Thiessen commented at a memorial that "Sandra Cantu became our little girl, a child whose spirits touched us."
It is a moving sentiment, but of course very few people remembered Sandra, or even met her: to almost all of the thousands of mourners she was only a smiling face on missing person flyers and in the news.
What motivates strangers to weep for strangers?
Event grief
Much of the answer lies in psychology: When tragedy strikes — whether a hurricane or a missing child — strangers often unite to comfort each other. Some were parents who could identify with the family's loss; others simply wanted to express their condolences.
For many people expressing their grief and pain, the benefit is less for the victim's family than themselves.
In our often-isolating society, joining others to mourn for a stranger helps people feel connected, part of a larger whole and a common cause. This was most dramatically seen after the death of Princess Diana in 1997, which was followed by the largest public expression of grief for a single death in history. Tens of thousands of people wrote letters to Diana and made pilgrimages to her London home. Millions more around the globe watched her funeral, followed by weeks of televised tributes to "The People's Princess."
"Newsweek" writer Ken Auchincloss calls this "event grief," in which "emotion is the glue that fastens people to an event played out in the papers or on television. Emotions of this sort hardly count as feelings at all; they're a form of participation. They're like screams at a pop concert, which don't signify love or even admiration but just exuberance at being part of the show."
Perfect candidate
There's another reason that people all over the world have followed the story of Sandra Cantu: She is the perfect candidate for drawing huge media coverage, which in turn draws the widespread sympathy.
In order for people to grieve or be moved by an event or missing person, they of course must first learn about it. The harsh reality is that not all missing persons cases elicit the same sympathy and concern from the news media.
Sandra Cantu was just what the media look for: young, female, cute as a button, and white.
Missing girls get far more attention than missing boys, who in turn get far more attention than missing teens or adults. Missing white children get more coverage from the news media than black or Hispanic children. There's a reason that names like JonBenet Ramey, Caylee Anthony, Madeleine McCann, and Sandra Cantu are well-known — and it's not because only young cute white girls get killed or abducted.
While the reasons we grieve for strangers are both personal and varied, one thing seems certain: it is comforting to the families who have lost their loved ones.
Benjamin Radford is managing editor of the Skeptical Inquirer science magazine. His books, films, and other projects can be found on his website. His Bad Science column appears regularly on LiveScience.
Stay up to date on the latest science news by signing up for our Essentials newsletter.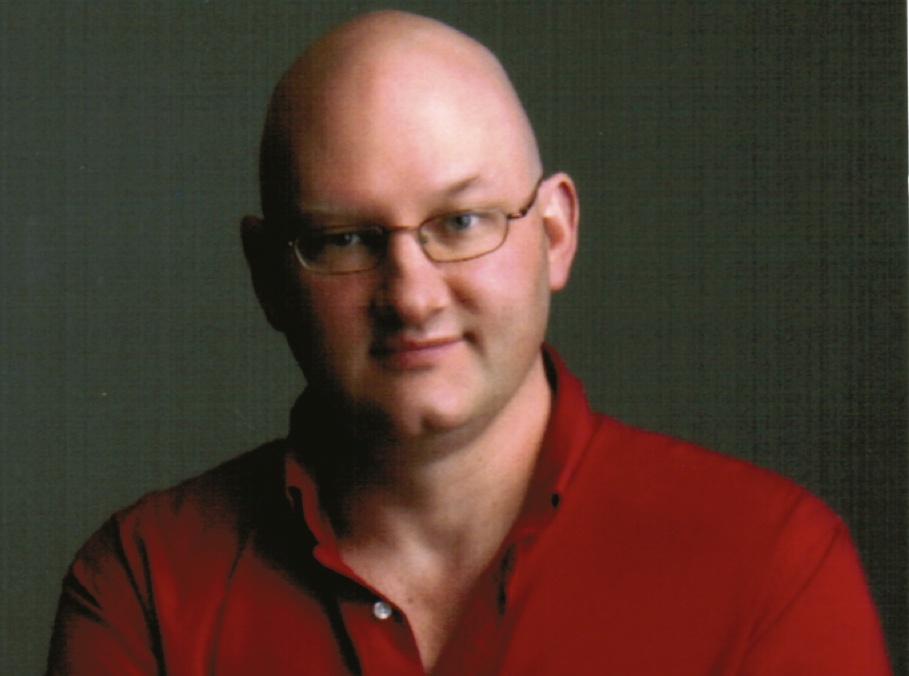 Benjamin Radford is the Bad Science columnist for Live Science. He covers pseudoscience, psychology, urban legends and the science behind "unexplained" or mysterious phenomenon. Ben has a master's degree in education and a bachelor's degree in psychology. He is deputy editor of Skeptical Inquirer science magazine and has written, edited or contributed to more than 20 books, including "Scientific Paranormal Investigation: How to Solve Unexplained Mysteries," "Tracking the Chupacabra: The Vampire Beast in Fact, Fiction, and Folklore" and "Investigating Ghosts: The Scientific Search for Spirits," out in fall 2017. His website is www.BenjaminRadford.com.