Moneylenders Migrate to Web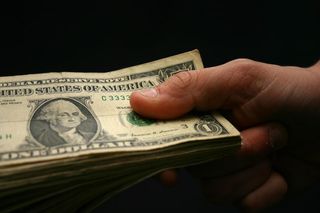 Borrowing money usually means going hat in hand to the bank, hoping the banker will offer an interest rate that won't crush you. But now there's a new option: peer-to-peer online banking.
The new phenomenon involves Web sites where you can state how much money you need, why you need it, why you can be trusted to pay it back — and what interest rate you're willing to pay. Lenders who subscribe to the site — ordinary non-bankers like yourself — can then decide to contribute to the loan, usually in small increments, such as $50.
"Declining real estate market values caused by the sub-prime lending crisis means that consumers are not being able to borrow against the equity in their homes and are searching for other sources of funding," said Mary Monahan, managing partner, Javelin Strategy & Research, in Pleasanton, Calif.
The leading examples of peer-to-peer sites, she said, include Zopa.com, Kiva.org (which specialized in third world borrowers), Smava.com (in Germany), Myc4.com (specializing in African borrowers) and Globefunder.com, although the biggest, and the one with the best reputation of openness, is three-year-old Prosper.com, she said. With about 800,000 members, it boasts of having arranged about 25,000 loans totaling about $160 million.
The sites specialize in unsecured loans, meaning the only security that lender has is the borrower's honesty. Prosper.com's online statistics indicate an overall default rate of just under 4 percent, which is higher than a commercial bank usually suffers, said Michal Herzenstein, a marketing professor at the University of Delaware in Newark, Del. Meanwhile, commercial loans usually involve collateral (cars, buildings, land, bonds, etc.) which the bank can seize in case of default. Proper.com turns deadbeats over to collection agencies.
"There are two kinds of people who go there to borrow money," said Herzenstein, who has studied Prosper.com. "There are those who cannot get loans anywhere else, and those who hope for a better interest rate than they could get elsewhere."
As for the former, they're often out of luck online as well. On a given day about 2,000 people are listed on Prosper.com stating their case for loans, some with hard-luck stories accompanied by pictures of their children. However, their pitches are automatically headed off by their often low-credit ratings, plus their often high debt-to-income ratios. More than half had received not a single bid from a lender.
"People tend to be very rational when it comes to lending their own money," said Herzenstein. (A Prosper.com spokesperson said the site does not disclose the rate at which loans fail to get funded.)
As for the borrowers who want better interest rates, they may get them. The average recent interest rate for loans less than $5,000 on Prosper.com for borrowers with the highest credit ratings was 8.18 percent. Rates at commercial banks for unsecured loans could start at about twice that. But even borrowers with AA (the highest) ratings need to remember that they are competing for money, Herzenstein said. Those who ask for smaller amounts (easily covered in $50 increments) at higher rates and who provide detailed financial information get the best results, she said.
As for the lenders, they are often interested in getting a higher interest rate on their money than they get from a bank deposit, Herzenstein added. And they are likely to get it. Prosper.com says its lenders get a return on 8.04 percent on loans to prime borrowers.
Video: The Next Step in Friendly Keyboards
Forget Crystal Balls: Let the Power of Math Inform Your Future
Innovations: Ideas and Technologies of the Future
Stay up to date on the latest science news by signing up for our Essentials newsletter.