Baby Bones Found Scattered in Ancient Italian Village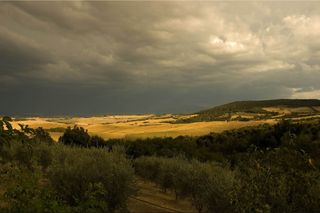 (Image credit: Anthony Tuck)
SEATTLE — The death of an infant may not have been an occasion for mourning in ancient Italy, according to archaeologists who have found baby bones scattered on the floor of a workshop dating to the seventh century B.C.
The grisly finds consist of bone fragments uncovered over years of excavation at Poggio Civitate, a settlement about 15 miles (25 kilometers) from the city of Siena in what is now Tuscany. The settlement dates back to at least the late eighth century B.C. Archaeologists excavating the site have found evidence of a lavish residential structure as well as an open-air pavilion that stretches an amazing 170 feet (52 meters) long. Residents used this pavilion was as a workshop, manufacturing goods such as terracotta roof tiles.
In 1983, scientists uncovered a cache of bones on the workshop floor, consisting mostly of pig, goat and sheep remains. But among the bony debris was a more sobering find: two arm bones from an infant (or infants) who died right around birth.
In 2009, another baby bone surfaced at the workshop, this one a portion of the pelvis of a newborn. [See Images of the Infant Bones]
The bones "were either simply left on the floor of the workshop or ended up in an area with a concentration of discarded, butchered animals," said Anthony Tuck, an archaeologist at the University of Massachusetts, Amherst, who presented an analysis of the bones Friday (Jan. 4) at the annual meeting of the Archaeological Institute of America.
Abandoned bones
The discovery of the discarded infant bones in an area used for work could suggest that the people who labored in the workshop had little social status, Tuck said. They may have been slaves or servants whose lost infants would garner little sympathy from the community at large.
However, a third find complicates the picture. In 1971, archaeologists found an arm bone from another newborn or near-term fetus pushed up against the wall of the lavish residence along with other bones and debris. It seems as if someone swept the debris up against the wall, not differentiating between baby bones and garbage, Tuck said. [8 Grisly Archaeological Discoveries]
There's no way to know whose infant came to rest up against the wall of a wealthy person's home, said Tuck, who plans to submit the findings to the journal Etruscan Studies. Perhaps the infant belonged to a desperate servant, or perhaps to a member of the family. If so, it may be that even high-status families didn't consider babies worth mourning when they died in infancy.
The possibility can sound horrifying to modern ears, Tuck said.
"This kind of new data makes people a bit uncomfortable," he told LiveScience. "People have a tendency to romanticize the past, especially in a place like Tuscany. When we have direct evidence for this kind of behavior, it can be a little tricky to present."
Death in infancy
Nevertheless, Tuck said, there is reason to think that people have not always given infants the same community status as adults or older children. However, baby bones tend not to preserve well, which makes it difficult to know how ancient Italians in Tuscany treated their deceased infants.
Very few signs of infant burial appear in central Italian cemeteries from this time period, though, Tuck said. The handful of coffins containing baby bones that have been found are loaded with ornaments and jewelry, suggesting that only families of great wealth could have given a lost baby an adult-style funeral.
Even in modern times, societies have sometimes seen babies as belonging to a different category than adults, Tuck said. In areas of extreme poverty and stress that have high infant mortality, the death of a newborn may not trigger many outward displays of mourning, he said.
And many cultures have naming traditions that only recognize the baby's identity significantly after birth. For example, in traditional Jewish culture, a baby boy's name isn't revealed outside the family until the bris, or the ritual of circumcision eight days after birth. According to superstition, naming the baby before then would attract the attention of the Angel of Death.
The Maasai people of Africa give their newborns temporary names until a ceremony as late as age 3, in which the child receives a new name and has his or her head shaved to symbolize a fresh start in life.
On the other hand, not all ancient cultures differentiate between the burials of babies and adults. Stone Age infant graves found in Austria in 2006 date back to 27,000 years ago and contain the same beads and pigments as adult gravesites.
The people who lived in Poggio Civitate more than 2,000 years ago have left little evidence of how they viewed infants, but Tuck and his colleagues expect more finds to emerge as the researchers continue to dig in the Tuscany hills. More evidence that high- and low-class babies were buried differently would suggest that the civilization had a rigid hierarchy, they said.
Images of more than 25,000 objects recovered from the site can be found at Open Context, an open-source research database developed by the Alexandra Archive Institute.
Follow Stephanie Pappas on Twitter @sipappas or LiveScience @livescience. We're also on Facebook & Google+.
Stay up to date on the latest science news by signing up for our Essentials newsletter.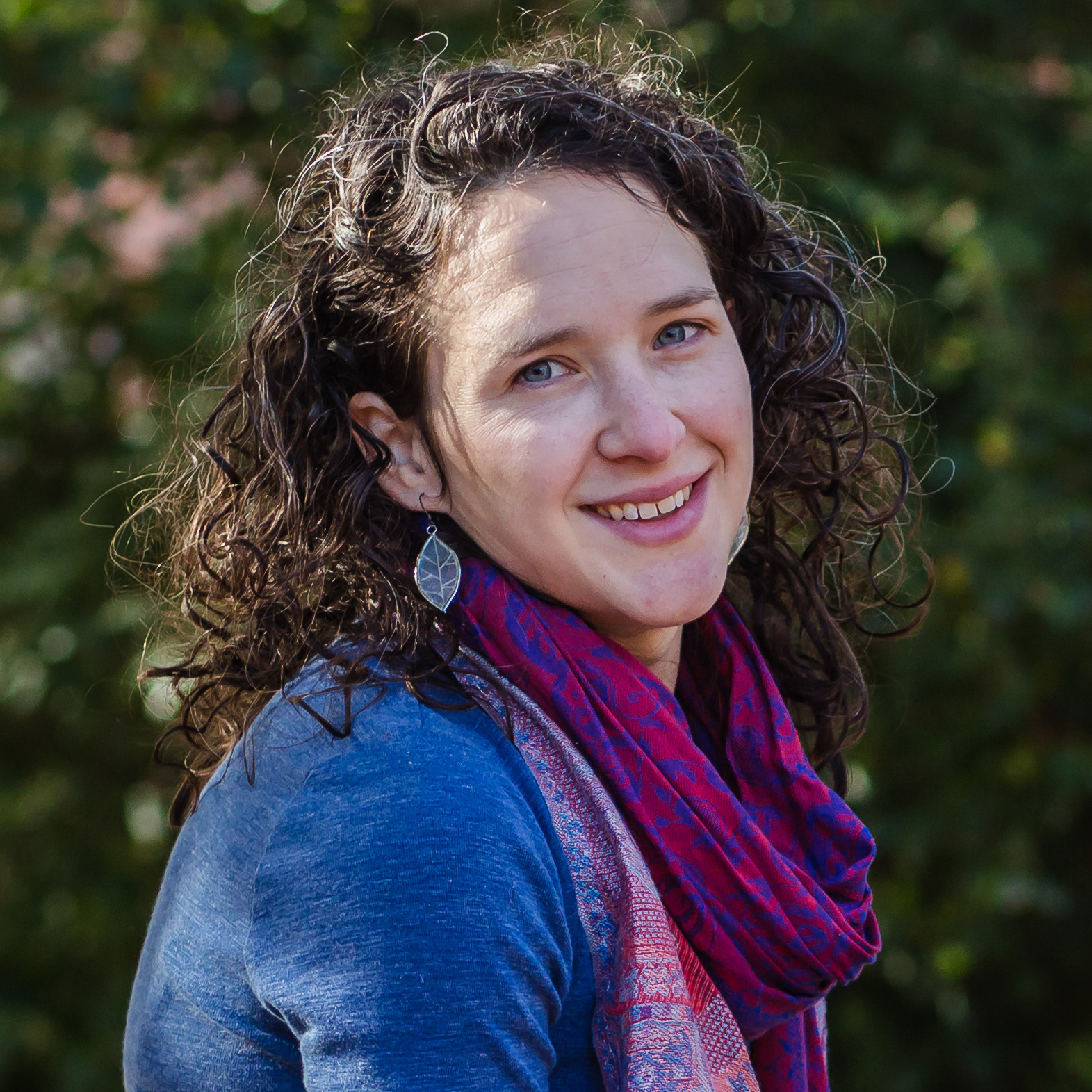 Stephanie Pappas is a contributing writer for Live Science, covering topics ranging from geoscience to archaeology to the human brain and behavior. She was previously a senior writer for Live Science but is now a freelancer based in Denver, Colorado, and regularly contributes to Scientific American and The Monitor, the monthly magazine of the American Psychological Association. Stephanie received a bachelor's degree in psychology from the University of South Carolina and a graduate certificate in science communication from the University of California, Santa Cruz.