Astronauts to Inspect Space Station Joints in Spacewalk
Astronauts aboard the International Space Station (ISS) will step outside their spacecraft early Tuesday to inspect a pair of critical joints serving the orbital lab's starboard solar wings.
Station commander Peggy Whitson and flight engineer Dan Tani are due to begin the fourth spacewalk of their Expedition 16 mission no later than 6:00 a.m. EST (1100 GMT) to take an in-depth look at a large gear contaminated by metallic grit and a locked solar wing joint.
"What we're providing is additional data," Whitson told reporters last week, adding that engineers on Earth will use tomorrow's inspections to draw up possible repair plans.
The two joints, each on a different axis, are designed to rotate the station's wing-like solar panels to continuously face the sun and maximize energy production.
During a late October spacewalk, Tani discovered damage and metal shavings inside the station's starboard Solar Alpha Rotary Joint (SARJ), a massive, 10-foot (3-meter) wide gear that turns the station's outboard starboard solar arrays like a paddlewheel. Engineers will use Tuesday's inspection to help decide whether the joint can be cleaned by spacewalking astronauts or will require a complicated repair over multiple spacewalks.
"We're still in the throes of understanding what happened and how to move forward," said Kirk Shireman, NASA's deputy ISS program manager, in a mission briefing.
Another joint, a Beta Gimbal Assembly used to pivot an individual solar wing from side to side, was locked in place earlier this month after two power feeds dropped out, possibly due to damage from a micrometeorite, mission managers said.
"We'll try and figure out what's going on there as well," Whitson said.
Tuesday's spacewalk will mark the fourth for the Expedition 16 crew and the 100th dedicated to space station construction. The astronauts were scheduled to begin camping out inside the station's Quest airlock at 2:50 p.m. EST (1950 GMT) to prepare their bodies to work in the 100 percent oxygen environment of their NASA-issue spacesuits.
An orbital hunt
Whitson and Tani will make a systematic inspection of the space station's starboard SARJ joint in hopes of finding the source of damage to the mechanism's large metal ring.
They will remove and peer under as many of the joint's 22 protective covers and retrieve one of 12 bearings that will be returned to Earth for study.
"The ground has data that suggests that maybe that's where the problem is," Whitson said of the bearing, known as Trundle Bearing 5. "But if we can visibly tell that it is a different one, we'll bring in the one we think is a troublemaker."
Whitson said that, at face value, staging a series of spacewalks to repair the SARJ joint by switching it to a backup ring appears simpler than a full-scale clean up operation, but Tuesday's inspection will help engineers decide what future steps to take.
Mission managers initially scheduled the joint inspection as an extra excursion during NASA's planned STS-122 shuttle mission to deliver the European-built Columbus laboratory to the ISS earlier this month. But the spaceflight's delay to no earlier than Jan. 10 allowed its addition to the Expedition 16 mission.
"We were pretty set for this [spacewalk] in terms of tools and spacesuit configuration," Tani said of the upcoming extravehicular activity (EVA). "I don't think we're going to be losing any planned work for this EVA."
NASA will broadcast the Expedition 16 crew's fourth spacewalk live on NASA TV beginning at 4:30 a.m. EST (0930 GMT). Click here for live coverage and mission updates.
Stay up to date on the latest science news by signing up for our Essentials newsletter.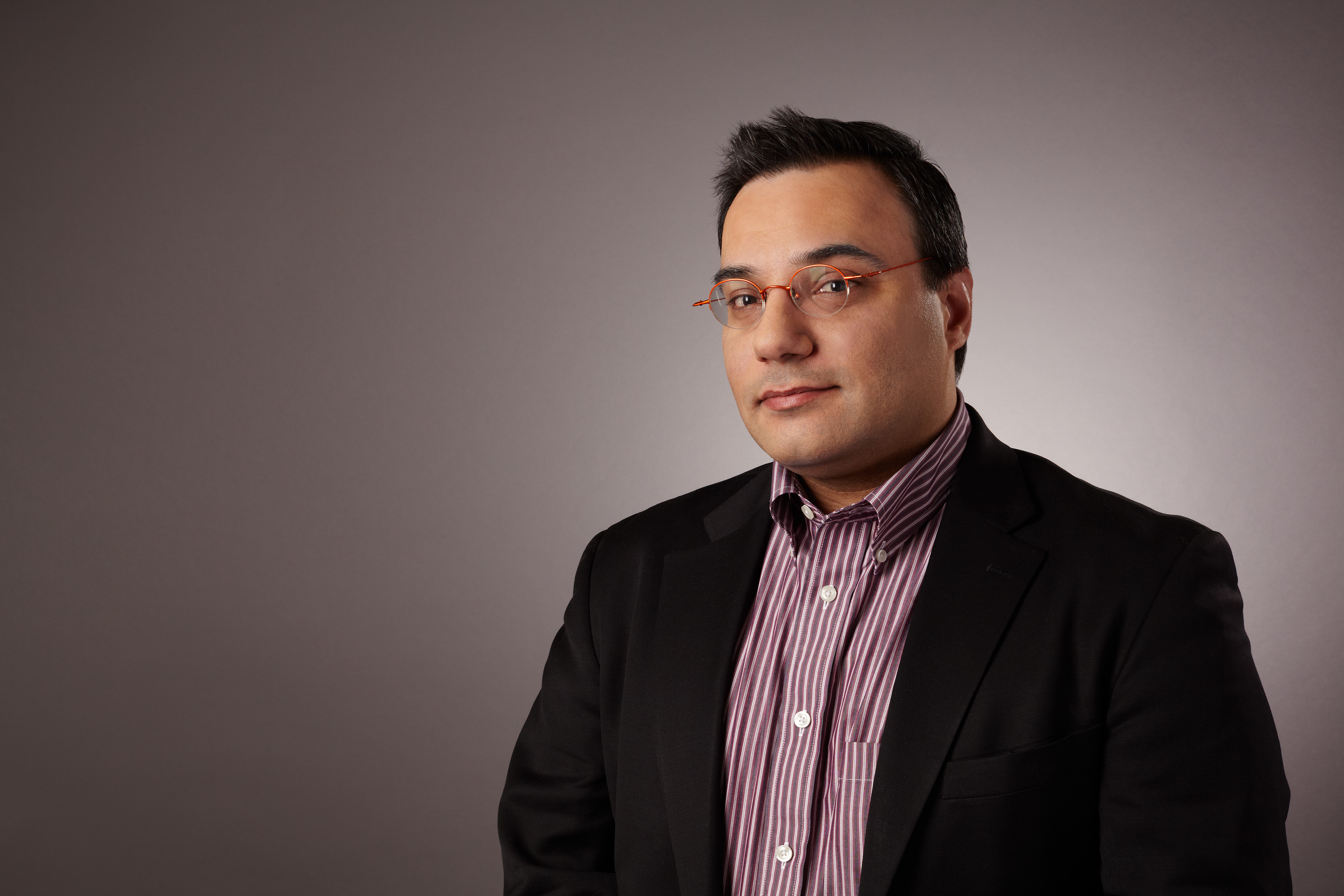 Space.com Editor-in-chief
Tariq is the editor-in-chief of Live Science's sister site Space.com. He joined the team in 2001 as a staff writer, and later editor, focusing on human spaceflight, exploration and space science. Before joining Space.com, Tariq was a staff reporter for The Los Angeles Times, covering education and city beats in La Habra, Fullerton and Huntington Beach. He is also an Eagle Scout (yes, he has the Space Exploration merit badge) and went to Space Camp four times. He has journalism degrees from the University of Southern California and New York University.