Obesity's Newest Side Effect: Organ Shortage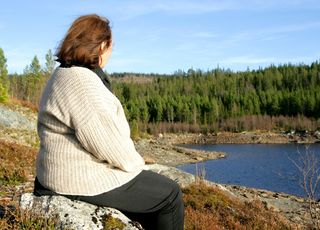 (Image credit: Dreamstime)
Add organ shortage to the list of issues blamed on obesity. More than 22 percent of potential candidates were excluded from a pool of kidney donors as a result of their weight, Mala Sachdeva, M.D., of North Shore-LIJ Health System Transplant Center on Long Island, N.Y., and colleagues reported at last week's National Kidney Foundation meeting.
From the data presented at the conference, just 18 percent of 104 potential living kidney donors seen at the researchers' center between 2008 and 2011 had a BMI considered to be within the normal range (25 or below). Most fell into the overweight-to-obese categories: Thirty-seven percent had a BMI between 25 and 30, and the rest had a BMI of 30 or above. Most centers exclude donors who have a BMI of 35 or above, because of a stronger possibility of poorer outcomes for both donor and recipient.
NEWS: Surgeon Prints New Kidney on Stage
While many of the candidates who were initially excluded tried to lose the weight, few were successful.
"A surprise was that of the 22 percent who were excluded, only three individuals were successful at losing enough weight to donate," Sachdeva said. "Furthermore, seeing that 82 percent of the total potential donors spanned the overweight to obese categories supported our knowledge that obesity is a problem and action must be taken, otherwise our donor pool will decrease."
There are about 92,000 people waiting for a kidney in the United States.
"As the kidney transplant waiting list grows, there is a great need for living donors," said Lynda Szczech, M.D., National Kidney Foundation president, in a press release. "This study pointed out the impact of obesity as a barrier to donation. As a community, we need to identify ways to overcome this barrier so that we can increase our donor pool and end the wait for transplant."
This article was provided by Discovery News.
Stay up to date on the latest science news by signing up for our Essentials newsletter.