Battle Still Rages for Vets in College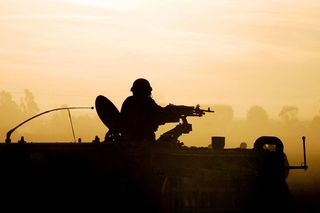 (Image credit: <a href="http://www.shutterstock.com/gallery-668929p1.html">ChameleonsEye</a> | <a href="http://shutterstock.com">Shutterstock</a>)
Americans on Veteran's Day often remember the old-timers who served in past wars. But two new studies reveal how some of the youngest veterans, enrolled in college, are having trouble putting their military service behind them despite having no visible scars.
Recent veterans from the conflicts in Afghanistan and Iraq who now attend college are far more likely to engage in risky behaviors, such as fighting, weapon carrying, and binge drinking compared with their non-veteran counterparts enrolled at a university.
And some of this risky behavior appears to be the result of post-traumatic stress disorder (PTSD), according to researchers at the University of Minnesota and Minneapolis VA Medical Center. [Infographic: PTSD Among Veterans]
The two studies, both published in the American Journal of Health Promotion, highlight the fact that efforts to send vets to college should be coupled with programs that cater to their special behavioral health needs.
More than 270,000 veterans from Operation Enduring Freedom in Afghanistan and Operation Iraqi Freedom enrolled in college in 2009 on the G.I. Bill, according to U.S. Army data, and likely more will attend college in the coming years as the troops come home, according to the study researchers.
College is a time of risky behavior in general; but for veterans of recent wars, the propensity to engage in certain risky behaviors seems to be magnified.
In their first study, published in July, the researchers, led by Rachel Widome at the University of Minnesota, found that more than 15 percent of the approximately 1,000 veterans they examined enrolled in colleges in Minnesota had been diagnosed with PTSD, a severe anxiety disorder characterized in part by anger, hypervigilance and restlessness. Those vets with PTSD were three times more likely to be in a physical fight than other college students and slightly more likely to drink heavily.
In their follow-up study, published this month, which focused less on PTSD and more on behavior, the researchers found that veterans in college in general were significantly more likely to engage in the most common college-age risky behaviors except for marijuana smoking. These included binge drinking, riding in a car with someone intoxicated, having sex while intoxicated, having sex with a stranger, fighting, carrying a weapon, smoking, using smokeless tobacco, eating fast food several times a week, and being overweight.
Also, the veterans of Afghanistan and Iraq were more likely to engage in all these behaviors than other veterans not involved in these two operations. The findings have serious implications for the safety of all college students.
The silver lining here, the researchers said, is that health professionals more easily can monitor the health of veterans enrolled in college compared with those not in college. Thus, there is a unique window of opportunity to intervene, if necessary, and to place these young veterans onto the path toward strong mental and physical health.
Christopher Wanjek is the author of the books "Bad Medicine" and "Food At Work." His column, Bad Medicine, appears regularly on Live Science.
Stay up to date on the latest science news by signing up for our Essentials newsletter.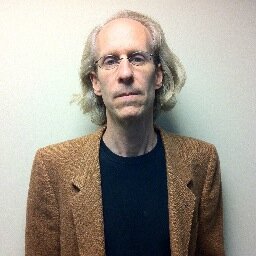 Christopher Wanjek is a Live Science contributor and a health and science writer. He is the author of three science books: Spacefarers (2020), Food at Work (2005) and Bad Medicine (2003). His "Food at Work" book and project, concerning workers' health, safety and productivity, was commissioned by the U.N.'s International Labor Organization. For Live Science, Christopher covers public health, nutrition and biology, and he has written extensively for The Washington Post and Sky & Telescope among others, as well as for the NASA Goddard Space Flight Center, where he was a senior writer. Christopher holds a Master of Health degree from Harvard School of Public Health and a degree in journalism from Temple University.