Sexual Orientation Linked to Cancer Survival, Quality of Life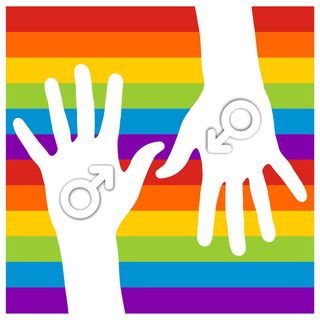 (Image credit: Dreamstime)
Sexual orientation could play a role in cancer and quality of life after cancer treatment, according to a new study.
Researchers found that gay men are 1.9 times more likely than straight men to report having had cancer. They also found that lesbian and bisexual women are more than twice as likely as heterosexual women to report fair or poor health after having cancer.
However, the findings do not necessarily mean that being gay, lesbian or bisexual increases risk of cancer, said study researcher Ulrike Boehmer, of the Boston University School of Public Health.
Rather, access to care, support from others, other diseases and lifestyle are likely factors that could explain the findings, Boehmer said.
For health professionals, the findings suggest that different actions must be taken for male and female patients, she said.
"Because more lesbian and bisexual women than heterosexual women with cancer report poor health, health professionals may be best advised to carefully evaluate their lesbian and bisexual cancer patients," Boehmer told MyHealthNewsDaily. "Their evaluation should determine why lesbians and bisexual women perceive their health as poor and provide services or referrals to services that would be helpful for the specific issues the patient identified."
The study was published online today (May 9) in the journal Cancer.
Differences in health
Researchers collected health data from the California Health Interview Survey from 2001, 2003 and 2005 from 7,252 women and 3,690 men who were diagnosed with cancer as adults.
Researchers did not find a difference in cancer cases between lesbian and straight women, but did find that gay men were nearly twice as likely as straight men to have had cancer.
Researchers also found that lesbian and bisexual women were 2 to 2.3 times more likely to report "fair" or "poor" health after surviving cancer than straight women. However, there was no difference in self-reported health after cancer among men, they said.
More cancers?
While the study did not examine the causes for these results, there are a number of possible explanations, Boehmer said.
For example, gay men are more likely than straight men to be HIV positive. Therefore, HIV-positive gay men are at a higher risk for anal, lung and testicular cancers and Hodgkin's lymphoma than people who are HIV negative, she said.
Another possible reason is that smoking rates are significantly higher among homosexuals than heterosexuals, said Ronit Elk, director of cancer control and prevention research at the American Cancer Society, who was not involved in the study.
"There's a whole lot of variables, but we know that smoking is huge," Elk told MyHealthNewsDaily. Smoking increases the risk of a number of cancers, including lung and throat cancer.
In fact, a study published in 2009 in the journal Tobacco Control showed that 37 percent of homosexual women and 33 percent of homosexual men are smokers, compared with 18 percent of heterosexual women and 24 percent of heterosexual men.
Next, Boehmer said more studies are needed to see if the finding that more gay men report a cancer history stems from more gay men receiving cancer diagnoses than straight men, or if they are surviving cancer more than straight men.
Quality of life after cancer
As for the poorer quality of life reported by lesbian and bisexual female cancer survivors, "minority stress" could be a large contributing factor, Boehmer said.
"Minority stress" suggests that people in a minority group — including women who are lesbian or bisexual — experience discrimination, prejudice or violence that could negatively impact their psychological health, she said.
However, there was no specific information in this new study that examined experiences of discrimination, so more research is needed to confirm this factor, Boehmer said.
"It's been my experience that the lower quality of life that lesbians report after a cancer diagnosis does not reveal as much about the particular diagnosis, but more about our life experience in general, particularly when confronting a major life crisis" like a cancer diagnosis, a relationship change, or a job loss, said Linda Ellis, executive director of the Atlanta Lesbian Health Initiative in Georgia, who was not involved with the study.
It's not that lesbian or bisexual women walk around more depressed than their straight peers, Ellis said. But coming out to each new person, whether it's the new nurse in the chemo clinic or the members of the cancer support group, takes a lot of energy, she said.
"For some, it's easier to stay silent, or to not avail themselves of the support offered, for fear that they will be met with a negative reaction," Ellis told MyHealthNewsDaily.
In addition, it's not unusual for lesbian or bisexual women to have severed ties with family, so a person's natural circle of support may be weakened, she said. Single people surely have friends who can act as a support system, but there is not necessarily someone at home day in and day out to make things easier, Ellis said.
And even "if you are partnered, then the extra steps of making sure that you've got [everything financially and legally] necessary to recognize your partner's role in your life in place and with you in each new encounter take their toll," she said.
Financial reasons could also play a role – lesbians are more likely than straight women to be underinsured or uninsured because they do not have access to domestic partner health benefits, Ellis said. "The added financial strain adds another weight."
While there are some hospitals, like in Atlanta, where sexual orientation non-discrimination policies exist for hospitals and insurance companies, the study shows "the work is not done yet," she said.
Pass it on: Gay men are nearly twice as likely to report having had cancer as straight men, and lesbian and bisexual women are more than twice as likely to report having a fair or poor quality of life after cancer as straight women.
Follow MyHealthNewsDaily staff writer Amanda Chan on Twitter @AmandaLChan.
This story was provided by MyHealthNewsDaily, a sister site to LiveScience.
Stay up to date on the latest science news by signing up for our Essentials newsletter.
Amanda Chan was a staff writer for Live Science Health. She holds a bachelor's degree in journalism and mass communication from the Walter Cronkite School of Journalism and Mass Communication at Arizona State University, and a master's degree in journalism from Columbia University.