ScienceLives: Describing Human Intelligence with Math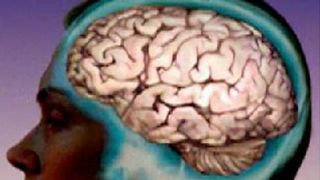 (Image credit: Dreamstime)
This ScienceLives article was provided to LiveScience in partnership with the National Science Foundation.
Deep understanding of biological learning and intelligence will help engineers design truly intelligent machines and systems, which in turn could improve the performance of things ranging from cars and aerospace vehicles to the electric power grid. Paul Werbos, a program director for engineering at the National Science Foundation, has spent much of his life using mathematics to describe and understand what the mind and brain do and how they work.
In the journal Neural Nets in 2009, Werbos summarized his ideas on how intelligence works in the brain and how to build technology that captures this intelligence. He provided a roadmap for building systems that can learn, imagine, and create as well as the mammal brain does, and for understanding better how the more powerful intelligence we see in the human mind is embodied in a larger society.
For his many contributions to biological and computational learning, Werbos will receive the 2011 Hebb Award of the International Neural Networks Society in the summer.
Name: Paul Werbos Age: 63 Institution: National Science Foundation Field of Study: Applied mathematics
What inspired you to choose this field of study? I had many fundamental human questions—on the nature of the mind, the universe, sustainability—and I didn't want to give up any of them. Applied math gave me a way to learn and develop the kind of mathematics needed to better understand this whole range of different things, and to see how they fit together.
What is the best piece of advice you ever received? My old professor at the University of Pennsylvania, Professor Schub, recognized my affinity for mathematics and advised me: as you get involved in other things, don't forget your mathematics. When I was getting deeply immersed in math and science, my mother urged me to remember the more human side of life, which had always been the center of her family.
What was your first experiment as a child? I remember doing experiments with crystals, using my ham radio, and exploring nature, but the one that stands out is when I tried to hypnotize my friend, and it worked! We tried some basic things described by George Estabrooks, like post-hypnotic recall, visualization and memory. The idea that hypnosis could enable people to do things they normally couldn't, like feats of strength, intrigued me for a long time. I even tried autohypnosis.
What is your favorite thing about being a researcher? Research offers the chance for one person to make a big difference in the world. In most other occupations, an individual's contributions are drops in the ocean.
What is the most important characteristic a researcher must demonstrate in order to be effective? Good researchers have to think for themselves yet remain connected to the world. It's critical for researchers to know, understand and respect people who are doing different work and their contributions to the network of knowledge.
What are the societal benefits of your research? I've studied intelligence, quantum mechanics and sustainable energy, so my research could impact major human questions and challenges. It all depends on what people do with it.
Who has had the most influence on your thinking as a researcher? John Von Neumann, one of the top mathematicians of the 20th century, used mathematics to address challenges of the real world. He helped the U.S. during World War II and the Cold War, he contributed to economics and computing, and he led a very balanced life. I've done my best to follow his trails in neural networks, in quantum physics and in links to economics and society.
What about your field or being a researcher do you think would surprise people the most? Some people might be surprised at how many different things I've been able to dabble in through my background in applied math.
If you could only rescue one thing from your burning office or lab, what would it be? What's most important to me is on my Web site, <www.werbos.com>, where it should be pretty safe from total destruction.
What music do you play most often in your lab or car? While in school I liked to improvise on the piano and enjoyed Stravinsky, Bartók and Prokofiev. Later I got into Tangerine Dream and other New Age music. Not everyone around me appreciated this music as much as I did, so I began to play it mostly in my head, which is how I usually listen to it even now.
Editor's Note: This research was supported by the National Science Foundation (NSF), the federal agency charged with funding basic research and education across all fields of science and engineering. Any opinions, findings, and conclusions or recommendations expressed in this material are those of the author and do not necessarily reflect the views of the National Science Foundation. See the ScienceLives archive.
Stay up to date on the latest science news by signing up for our Essentials newsletter.