South Dakota: Latest updates on coronavirus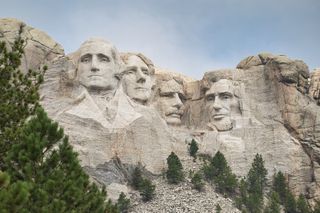 (Image credit: Shutterstock)
Last updated on April 27 at 6 p.m. EDT.
South Dakota has 2,245 confirmed cases of COVID-19, according to the state's health department. An additional 14,130 tests have come back negative for the virus. At least 1,316 patients have recovered from the virus, and 150 have been hospitalized. The state has so far seen 11 deaths from COVID-19.
More than 80% of the state's COVID-19 cases have been tied to a local outbreak at the Smithfield pork processing plant in Sioux Falls, the most populous city in South Dakota. Minnehaha County, where the city is located, has reported 1,880 positive tests and six deaths, according to the state's health department.
Our daily #SouthDakota #COVID19 testing update has been posted. There are 33 new positive cases to report. Explore our data dashboard at: https://t.co/sOiRUMkLzt. pic.twitter.com/35nVWq5VR5April 27, 2020
Cases by county
Aurora – 1
Beadle – 21
Bon Homme – 4
Brookings – 12
Brown – 30
Charles Mix – 4
Clark – 1
Clay – 5
Codington – 14
Corson – 1
Davison – 5
Deuel – 1
Douglas – 1
Fall River – 1
Faulk – 1
Hamlin – 2
Hand – 1
Hughes – 7
Hutchinson – 3
Hyde – 1
Jerauld – 6
Lake – 4
Lawrence – 9
Lincoln – 131
Lyman – 2
Marshall – 1
McCook – 4
McPherson – 1
Meade – 1
Miner – 1
Minnehaha – 1,880
Moody – 3
Oglala Lakota – 1
Pennington – 12
Roberts – 4
Sanborn – 3
Spink – 3
Stanley – 2
Sully – 1
Todd – 1
Turner – 15
Union – 12
Walworth – 5
Yankton – 27
Latest updates
— On April 27, South Dakota Gov. Kristi Noem announced that what she calls a "back to normal" plan will be released on Tuesday (April 28). The plan will offer guidelines for the reopening of businesses in the state. While she didn't reveal the details of her plan yet, she did say in a press conference that doctor and dentist offices will be required to provide their own personal protective equipment, like masks and gloves, because the state cannot provide them.
— On April 23, the city council of Rapid City revealed plans to reopen many businesses in the city by Monday (April 27). Although Gov. Kristi Noem has not issued a stay-at-home order, Rapid City enacted its own laws locally to curb the spread of the novel coronavirus. The city's plan would allow restaurants and bars to reopen while maintaining 6 feet of space between tables and chairs, and it will limit capacities at 10 people, or one customer for every 125 square feet (11.6 square meters) of space. Employees will also be required to wear masks, and businesses must provide hand sanitizer for public use.
— On April 23, two speedways in South Dakota that are planning to hold auto races this weekend announced that spectators would not be allowed to attend. Although Gov. Kristi Noem has not ordered businesses to close, she pressured Park Jefferson International and The New Raceway Park to bar fans from attending the sold-out event to limit the spread of the coronavirus.
— On April 23, the Centers for Disease Control and Prevention (CDC) issued recommended guidelines for workers in South Dakota's crowded meatpacking plants, where hundreds of workers have contracted the coronavirus. The CDC report specifically addresses the outbreak at the Smithfield Foods plant in Sioux Falls.
— On April 22, South Dakota Gov. Kristi Noem announced that she has requested more COVID-19 testing supplies from the federal government to help prepare the state for a partial reopening of businesses. Noem has not yet declared a timeline for the reopening of South Dakota.
— On April 21, South Dakota health officials reported one new death from COVID-19 and 71 new confirmed positive cases, bring the total number of those infected up to 1,755 and the state's death toll up to eight. The latest death was reported in Minnehaha County, which continues to see a growing number of COVID-19 cases related to an outbreak at a meatpacking plant in Sioux Falls. Also in Sioux Falls, a halfway house went on lockdown tightly after 14 residents and two employees contracted the coronavirus, the Associated Press reports. South Dakota's governor still has not issued a statewide stay-at-home order.
— On April 20, South Dakota's health department reported 50 new positive COVID-19 tests, bringing the state's total up to 1,685, with no new deaths reported. There were fewer new cases than any day last week, and only seven of the new cases were reported outside Minnehaha County, which has the largest outbreak in the state.
— On April 17, South Dakota Gov. Kristi Noem said that the state will not reopen on President Donald Trump's timeline. Trump has suggested that some states can lift social distancing restrictions and reopen their economies by May 1, but Noem said that South Dakota's outbreak is expected to peak in mid-June, the Associated Press reports. The governor has not yet issued a sweeping stay-at-home order for the state.
— On April 16, South Dakota reported its seventh COVID-19 death. The state's health department did not specify the county where the person died or any details about the patient, like their age or whether they suffered from preexisting conditions.
— On April 16, a nursing home in Sioux Falls called the The Good Samaritan Village reported eight COVID-19 cases among residents and employees, according to the local news site Argus Leader.
— Several major meat processing plants across South Dakota have shut down as workers fall ill with COVID-19, raising concerns about a possible shortage of beef, poultry and pork in supermarkets, the Associated Press reported April 13. The Smithfield Foods plant in Sioux Falls, which is now the fourth-largest coronavirus hotspot in the United States, produces about 5% of the nation's pork supply.
— On April 9, South Dakota Gov. Kristi Noem signed an executive order extending the state of emergency. Noem's original order, signed March 13, was set to expire on April 12. The new order extends the state of emergency until May 31.
— On April 7, South Dakota reported two new deaths related to COVID-19, bringing the state's total to six deaths 320 cases in all.
— On April 5, President Donald Trump declared a major disaster for South Dakota, granting federal resources to local coronavirus recovery efforts.
— On April 3, a resident at Avera Prince of Peace Retirement Community in Sioux Falls died from COVID-19. Later that day, South Dakota State Representative Bob Glanzer of Huron passed away from the virus, according to the Associated Press.
— On April 1, South Dakota reported its second COVID-19 death. The patient was a 51-year-old teacher at James Valley Christian School in Beadle County. She had no underlying health conditions and died suddenly on March 28, KELO reported.
— On March 23, South Dakota Gov. Kristi Noem issued a new executive order restricting gatherings of 10 or more people in restaurants, businesses and municipalities. She also asked hospitals to postpone elective surgeries and other procedures to limit the spread of the virus and to free up resources for COVID-19 patients.
— On March 19, South Dakota Gov. Kristi Noem announced that the state had obtained more COVID-19 testing supplies and would resume testing after a temporary halt due to a supply shortage.
— On March 18, South Dakota's public health lab temporarily halted all COVID-19 testing due to a shortage of supplies, the AP reported. "The lab had to stop this week after running out of supplies both from the Centers for Disease Control and Prevention and private suppliers," the AP report states.
— On March 17, South Dakota Governor Kristi Noem said that two of the state's largest healthcare providers, Sanford and Avera, are working to make more tests available and expand testing to commercial labs.
— On March 13, South Dakota Gov. Kristi Noem declared a state of emergency in South Dakota and issued an executive order requiring nonessential personnel of the office of state government to work remotely.
— The first coronavirus cases in South Dakota were reported March 10. South Dakota Gov. Kristi Noem announced five positive tests that day — including the state's first death due to COVID-19. The deceased patient was a man in his 60s from Pennington County who had underlying health conditions, according to KELO.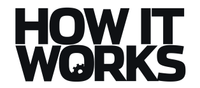 OFFER: Save at least 53% with our latest magazine deal!
With impressive cutaway illustrations that show how things function, and mindblowing photography of the world's most inspiring spectacles, How It Works represents the pinnacle of engaging, factual fun for a mainstream audience keen to keep up with the latest tech and the most impressive phenomena on the planet and beyond. Written and presented in a style that makes even the most complex subjects interesting and easy to understand, How It Works is enjoyed by readers of all ages.

Stay up to date on the latest science news by signing up for our Essentials newsletter.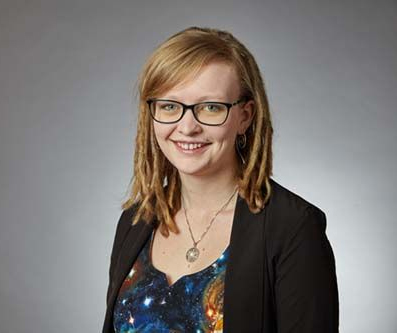 Associate Editor, Space.com
Hanneke Weitering is an editor at Liv Science's sister site Space.com with 10 years of experience in science journalism. She has previously written for Scholastic Classroom Magazines, MedPage Today and The Joint Institute for Computational Sciences at Oak Ridge National Laboratory. After studying physics at the University of Tennessee in her hometown of Knoxville, she earned her graduate degree in Science, Health and Environmental Reporting (SHERP) from New York University. Hanneke joined the Space.com team in 2016 as a staff writer and producer, covering topics including spaceflight and astronomy.