Best Gifts for Chemistry Lovers
The science of gift-giving is simple when you're buying for chemistry lovers, just keep the periodic table in mind. To assist, we've assembled our favorites items.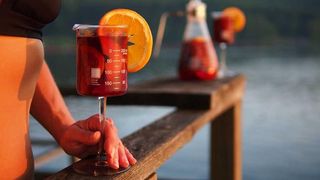 (Image credit: Periodic Tableware)
Periodically you'll have to buy a gift for the science enthusiast in your life, specifically a chemist or chemist-to-be. (If you are that person, you just might have to treat yourself.) To find the perfect gift, you'll need to consider everything, right down to the molecule. The gift has to possess a balanced combination of elements: chemistry flair, humor, and function. To help you get just the right reaction, we've compiled the very best gifts for chemistry lovers.
Give the gift of science
Fans of all things chemistry deserve a sciencey gift from time to time. These gifts should be equal parts fun and functional, playfully commemorating the field they know and love. There are a variety of creative options out there, but the best place to start is with clothing. The Ann Arbor T-Shirt Co. never trust an atom t-shirt playfully picks on the smallest unit of matter with a cheeky atom print and humourous phrase. This comfortable tee is shaped in lightweight cotton and is available in both women's and men's sizing.
For chemists who are coffee enthusiasts, the American Scientific caffeine beaker mug offers a bit of laboratory fun to that time-honored morning beverage. This mug emulates scientific glassware, taking the shape of a standard beaker. It features a caffeine molecule graphic and milliliter measurements so coffee consumption can be tracked.
Stay up to date on the latest science news by signing up for our Essentials newsletter.