Electrifying time-lapse video shows neurons shooting across the inside of a chick embryo
A striking video of developing neurons won the 2023 Nikon Small World in Motion Video Competition.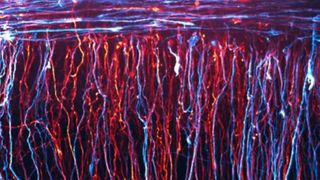 (Image credit: Dr. Alexandre Dumoulin)
Electrified blue and red wires squirm their way across the screen, sparks of bright light sporadically exploding along their lengths. This incredible time-lapse video isn't of lightning in the sky or some strange alien lifeforms — it shows developing nerve cells shooting across the inside of a chick embryo.
The mesmerizing 15-second clip, which was shot over 48 hours, reveals an electrifying view of nerve cells, or neurons, connecting to the opposite side of the central nervous system, which includes the nerves of the brain and spinal cord.
The footage was shot by Alexandre Dumoulin, a postdoctoral fellow at the University of Zurich whose research focuses on how neurons in mouse and chick embryos develop. His video won the 2023 Nikon Small World in Motion Video Competition.
Related: Scientists reveal the hidden math that governs how neurons cluster in the brain
Neurons send electrical and chemical messages through long extensions called axons, which extend from a neuron's bulky body. Axons reach out to other neurons to pass information to them, and the gap between one neuron and the next is called a synapse. The winning video shows axons shooting across the boundary that separates the hemispheres of the central nervous system in a chick embryo.
"The nervous system is an immensely complex and intricate system composed of a myriad of units that are connected to one another," Dumoulin said in a statement. "In this video, we see single units and how they behave.
"The biggest challenge was to discover a feasible method to access these neurons and capture images over an extended period of time," he added. "A combination of precise dissection skills and adapted microscopy techniques proved to be the key."
Dumoulin said he hopes his work will help improve our understanding of neurodevelopmental disorders, meaning conditions that affect the growth and development of the brain.
Stay up to date on the latest science news by signing up for our Essentials newsletter.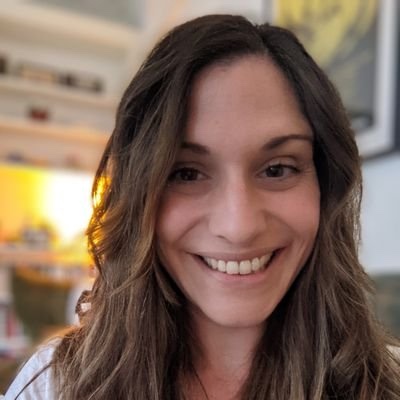 Hannah Osborne is the planet Earth and animals editor at Live Science. Prior to Live Science, she worked for several years at Newsweek as the science editor. Before this she was science editor at International Business Times U.K. Hannah holds a master's in journalism from Goldsmith's, University of London.