500-year-old gold coins discovered in a German monastery were 'hastily hidden' during a 'dangerous situation'
Four gold coins unearthed at a medieval monastery in Germany may have been hidden during a battle.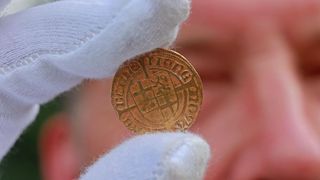 (Image credit: DPA Picture Alliance, Alamy Stock Photo)
Archaeologists in Germany have uncovered a handful of 500-year-old gold coins buried among the ruins of a medieval monastery.
Known as Himmelpforten, the Augustinian Hermit monastery housed monks from its founding in 1253 into the 16th century. The archaeologists think the four coins were "hastily hidden" by one of the monks in 1525 during an uprising in which farmers stormed the monastery in Wernigerode, a town in central Germany, according to a translated article in Mitteldeutsche Zeitung, a German newspaper.
"The gold coins were of great value, and the small fortune was probably hidden by a monk in an acutely dangerous situation," Felix Biermann, a project manager and archaeologist from the Saxony-Anhalt State Office for Monument Preservation and Archaeology, told Mitteldeutsche Zeitung. "It didn't end well because the coins couldn't be recovered."
Related: Massive hoard of Roman-era silver coins unearthed in Germany
Classified as guilders (guldens), a type of currency used during the Holy Roman Empire, the coins include one that was minted in Frankfurt before 1493, during the reign of the Holy Roman emperor Frederick III; another coin minted in Schwabach, outside Nuremberg, sometime between 1486 and 1495; and two coins produced in Bonn by the Archdiocese of Cologne around 1480, according to Newsweek.
In addition to the coins, researchers discovered an array of artifacts, including brass book clasps from the monastery's library, ceramics, animal bones, a cavalry spur and lead seals that were used to stamp cloth for commerce, all of which provide insight into the large-scale trade and prosperity of the monastery, according to Mitteldeutsche Zeitung.
All that remains of the monastery itself is the foundations of some buildings, including the main chapel and refectory where the monks would have dined.
Stay up to date on the latest science news by signing up for our Essentials newsletter.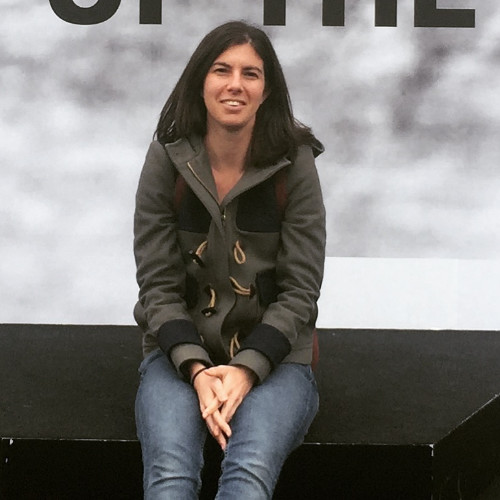 Live Science Staff Writer
Jennifer Nalewicki is a Salt Lake City-based journalist whose work has been featured in The New York Times, Smithsonian Magazine, Scientific American, Popular Mechanics and more. She covers several science topics from planet Earth to paleontology and archaeology to health and culture. Prior to freelancing, Jennifer held an Editor role at Time Inc. Jennifer has a bachelor's degree in Journalism from The University of Texas at Austin.