Ultra-rare, deep-diving whale dies on New England beach with possible case of bird flu
A necropsy revealed that the animal may have been infected with avian influenza, which would be "a big deal" if it is confirmed by further testing, scientists say.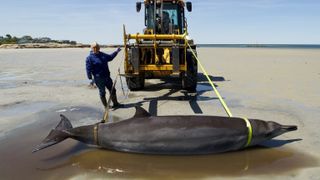 (Image credit: Seacoast Science Center - Marine Mammal Rescue. All photos were taken under Seacoast Science Center's marine mammal stranding agreement with NOAA Fisheries, and are shared with their permission. )
A mysterious, deep-diving whale has died after a "highly unusual" stranding in Gloucester, Massachusetts — and it may have been infected with bird flu, scientists say.
The animal was still breathing when a response crew arrived on the scene at Wingaersheek Beach on May 18. The team had never seen anything like it before.
"It was alive when it initially stranded, and was noted to be somewhat lethargic, but still thrashing occasionally," said Brian Yurasits, a member of the Seacoast Science Center's (SSC) Marine Mammal Rescue team. The long-beaked creature looked like "a mix between a whale and a dolphin," Yurasits told New Hampshire Public Radio (NHPR).
Experts identified the 13.8-foot-long (4.2 meters) animal as a juvenile female Sowerby's beaked whale (Mesoplodon bidens) — one of the "deepest diving animals in the ocean," Yurasits said.
When the tide began to recede, the team decided not to move the whale back into the water due to concerns that it would cause the whale additional harm and distress. The animal was also far from its preferred habitat, which it may have struggled to get back to.
"[Sowerby's beaked whales] spend most of their time off of the continental shelf of the North Atlantic," Yurasits said. "You would never expect to see these things near shore, let alone in a few feet of water."
Related: Mysterious dead beaked whale covered in unusual injuries washes up on California beach
The whale died a few hours later. Under its stranding agreement with the National Oceanic and Atmospheric Administration (NOAA), the SSC team called scientists at the University of New Hampshire to the scene for a full animal autopsy, known as a necropsy.
The results indicated that the beaked whale had a viral infection that caused its brain to become inflamed and swollen. "The degree of inflammation explains the death of this animal, as well as why it might have been disoriented and strayed into shallow waters," said Inga Sidor, a senior veterinary pathologist at the New Hampshire Veterinary Diagnostic Laboratory and lead veterinary pathologist on the necropsy.
Scientists are still testing the animal's cerebral tissue to determine which virus caused the infection, but "avian influenza is a top consideration," Sidor told Live Science in an email. Only a very small number of cetaceans have been diagnosed with avian influenza, or bird flu, so "it'll be a big deal (at least in the marine mammal world) if it does turn out to be influenza," she added.
The whale's body was otherwise in good condition and showed no signs of injury or trauma.
It is "highly unusual" for a Sowerby's beaked whale to become stranded, SSC staff wrote in a blog post. This recent beaching has given scientists a rare chance to study the enigmatic species, whose lifespan remains a mystery. "Although the loss of an animal like this is unfortunate, we don't often get the opportunity to examine a fresh specimen," Sidor said.
Sowerby's beaked whales can grow up to 21 feet (6.4 m) long and weigh 2,900 pounds (1,300 kilograms), according to NOAA Fisheries. Their range extends from cold, deep waters in the Norwegian Sea to the northeastern coast of Canada and south to the Canary Islands. To feed, these whales dive to depths of around 4,900 feet (1,500 m) and can spend half an hour below the surface.
Closely related species can dive for even longer, such as Cuvier's beaked whale (Ziphius cavirostris), which can hold its breath for over three hours.
Stay up to date on the latest science news by signing up for our Essentials newsletter.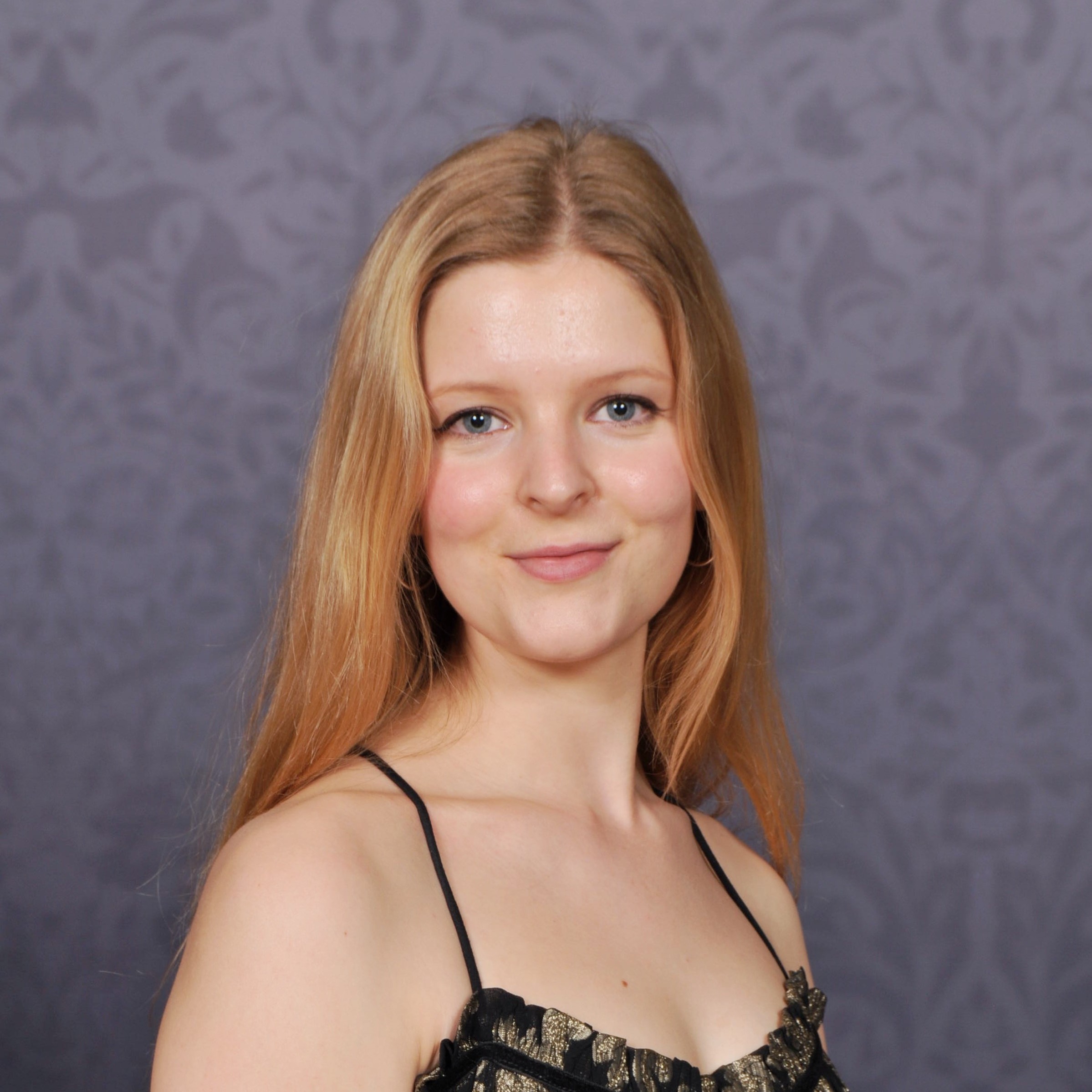 Sascha is a U.K.-based trainee staff writer at Live Science. She holds a bachelor's degree in biology from the University of Southampton in England and a master's degree in science communication from Imperial College London. Her work has appeared in The Guardian and the health website Zoe. Besides writing, she enjoys playing tennis, bread-making and browsing second-hand shops for hidden gems.