Quieter Supersonic Jet Is on the Horizon with New NASA Program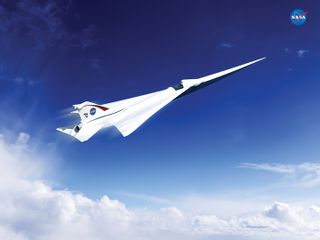 (Image credit: Screenshot, Live Science/NASA)
A new passenger jet that can fly at supersonic speeds without the distinctive but earsplitting sonic "boom" generated when these superfast planes travel faster than the speed of sound is one step closer to getting in the air.
NASA has awarded a contract to Lockheed Martin Aeronautics to come up with a preliminary design for the supersonic jet. The company will receive $20 million over 17 months to come up with a preliminary design, according to NASA. The Lockheed team includes individuals from GE Aviation and Tri Models Inc., acting as subcontractors, the agency said.
NASA envisions a "low boom" aircraft that emits a supersonic "heartbeat," or a soft thump, rather than startlingly noisy sonic booms, when it breaks the sound barrier. At the end of its contract, Lockheed will be expected to outline the proposed jet's baseline requirements and design in order to meet NASA's expectations for the agency's Quiet Supersonic Technology (QueSST) program. [Supersonic! The 10 Fastest Military Airplanes]
After a demonstration version of the jet is built, the vehicle will undergo analytical and wind-tunnel tests, according to NASA.
"Developing, building and flight testing a quiet supersonic X-plane is the next logical step in our path to enabling the industry's decision to open supersonic travel for the flying public," Jaiwon Shin, associate administrator for NASA's Aeronautics Research Mission Directorate, said in a statement.
Once the jet is ready for flight tests, NASA will conduct low-boom flight demonstrations to gauge the public's response to quieter supersonic planes. The actual design and construction of the QueSST jet will be awarded under a future contract, NASA officials said.
The loud booms generated by supersonic aircraft prompted the U.S. Federal Aviation Administration to ban overland flights by these aircraft in 1973. NASA, however, said in a previous statement that it is working with the FAA to change those regulations. [Image Gallery: Breaking the Sound Barrier]
"We are working with other agencies across the world to support development of new noise certification for supersonic flight, so instead of being prohibited, it would be allowed over land and sea," Alexandra Loubeau, an acoustics engineer at NASA's Langley Research Center in Hampton, Virginia, said in a statement released in late 2015.
The QueSST jet is the first in a series of X-planes that will receive funding in NASA's fiscal 2017 budget, as a part of the agency's New Aviation Horizons initiative. The initiative aims to make future aircraft safer, "greener" and more efficient, using metrics such as fuel use, emissions and noise to judge their performance.
The first flights under NASA's New Aviation Horizons initiative are expected to begin around 2020, depending on funding, the agency said.
Follow Live Science @livescience, Facebook & Google+. Original article on Live Science.
Stay up to date on the latest science news by signing up for our Essentials newsletter.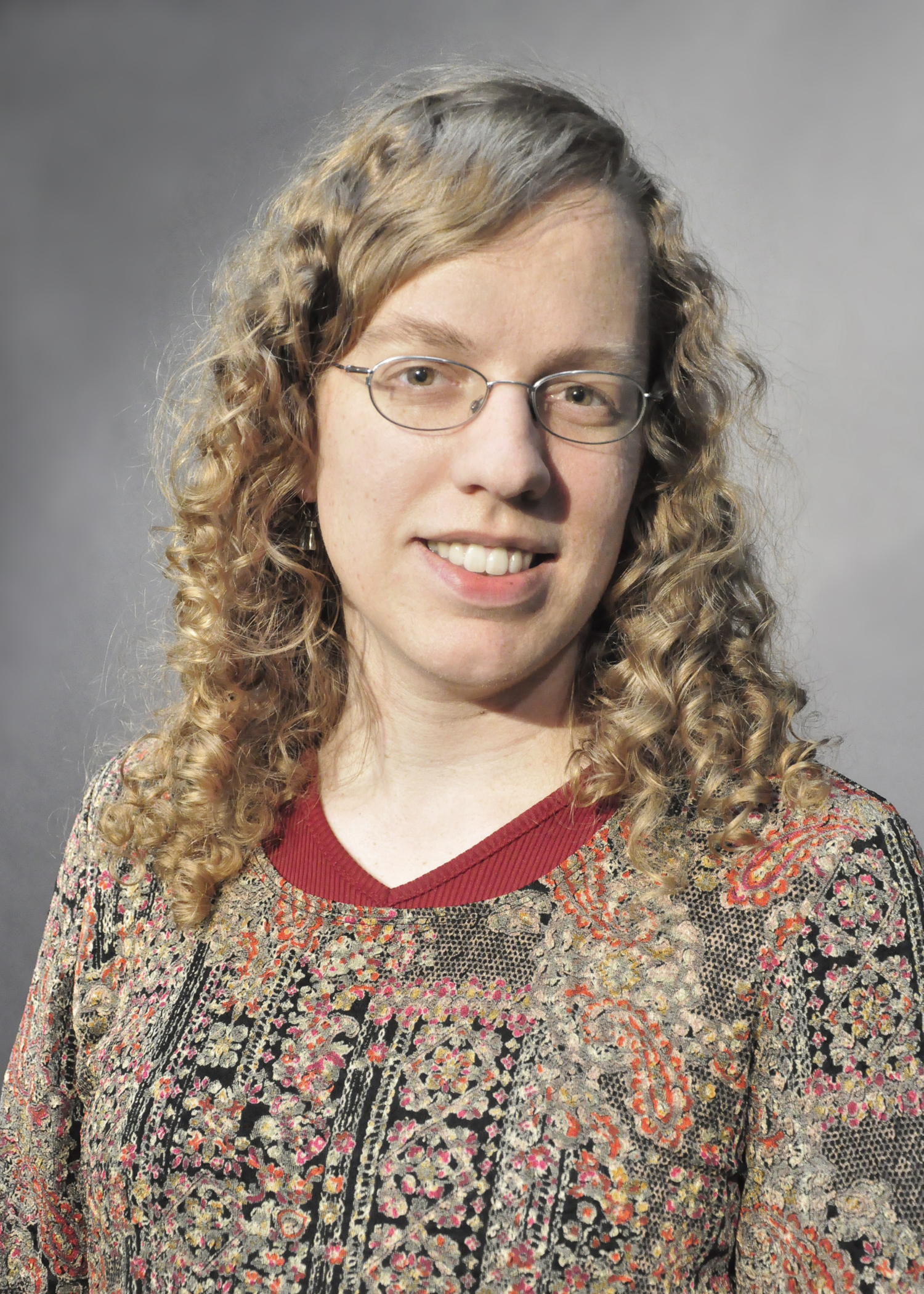 Elizabeth Howell is a regular contributor to Live Science and Space.com, along with several other science publications. She is one of a handful of Canadian reporters who specializes in space reporting. Elizabeth has a Bachelor of Journalism, Science Concentration at Carleton University (Canada) and an M.Sc. Space Studies (distance) at the University of North Dakota. Elizabeth became a full-time freelancer after earning her M.Sc. in 2012. She reported on three space shuttle launches in person and once spent two weeks in an isolated Utah facility pretending to be a Martian.