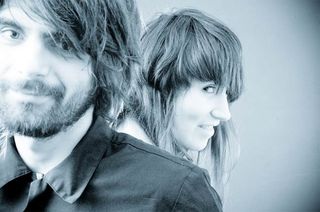 (Image credit: Stock.xchng.)
Can two people have sex and still remain "just friends?" A recent study found that 60 percent of college students have been in a "friends with benefits" relationship, but that the possibility for romantic feelings — and a lack of communication — can complicate such an arrangement.
That may seem fairly obvious. But the study, published in the journal Archives of Sexual Behavior, focused on why college students have these relationships at all. Researchers from Wayne State University and Michigan State University asked 125 undergraduates why they would or wouldn't have sex with a friend, and what the advantages or disadvantages would be.
Two-thirds of participants said they had been in a "friends with benefits" relationship, and 36 percent said they currently were in one. The main advantage of such a relationship was "no commitment" (reported by 59.7 percent of participants), which was followed closely by "have sex" (55.6 percent).
More than half of those who had sex with a friend said they had engaged in all forms of sex; 22.7 percent said they had intercourse only, while 8 percent said they did everything but have intercourse.
"[The relationships] were perceived as providing a relatively safe and convenient environment for recreational sex," write Melissa A. Bisson and Timothy R. Levine, the study's lead researchers.
The biggest reported disadvantage of this recreational sex was the possibility that feelings would develop (65.3 percent). Other worries included "harm friendship" (28.2 percent) and "cause negative emotions" (27.4 percent). Concern over pregnancy and STDs, listed as "negative consequences of sex," came in at only 9.7 percent.
The second part of the study asked 90 college students — all of whom had been in at least one "friends with benefits" relationship — what sorts of questions came up once they began sleeping with their friend, and how they went about answering those questions.
While approximately half admitted to having questions of uncertainty in the relationship, 84.4 percent said they never initiated any discussion; furthermore, 73.3 percent said there was no ground-rules negotiation involved.
The findings hardly indicate that people have evolved to the point where "friends with benefits" relationships will replace traditional romantic couplings, Levine tells LiveScience.
"Romantic relationships have always been around," he said. Recreational sex "really requires either effective birth control or women to be economically independent or both to be viable, and both are relatively recent in human evolution."
Sally Law has written about health and sexuality for the Cleveland Clinic, and has appeared regularly as a guest host on Sirius Radio. Her column, The Science of Sex, appears weekly on LiveScience.
Stay up to date on the latest science news by signing up for our Essentials newsletter.