Humans Exited Africa, and Trekked to China, Fossils Reveal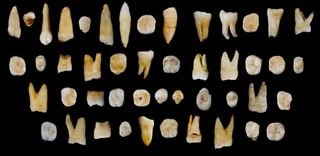 (Image credit: S. Xing and X-J. Wu)
Teeth from a cave in China suggest that modern humans lived in Asia much earlier than previously thought, and tens of thousands of years before they reached Europe, researchers say.
This discovery yields new information about the dispersal of modern humans from Africa to the rest of the world, and could shed light on how modern humans and Neanderthals interacted, the scientists added.
Modern humans first originated about 200,000 years ago in Africa. When and how the modern human lineage dispersed from Africa has long been controversial.
Previous research suggested the exodus from Africa began between 70,000 and 40,000 years ago. However, recent research hinted that modern humans might have begun their march across the globe as early as 130,000 years ago. [See Photos of Our Closest Human Ancestor]
One place that could shed light on the spread of humanity is southern China, which is dotted with fossil-rich caves. Scientists analyzed modern human teeth that they unearthed in Fuyan Cave in southern China's Hunan province, which is part of a system of caves more than 32,300 square feet (3,000 square meters) in size.
Excavations from 2011 to 2013 yielded a trove of 47 human teeth, as well as bones from many other extinct and living animals, such as pandas, hyenas and pigs. The scientists detailed their findings in the Oct. 15 issue of the journal Nature.
The researchers found these teeth are more than 80,000 years old, and may date back as far as 120,000 years. Until now, fossils from southern China confirmed as older than 45,000 years in age that can be confidently identified as modern human in origin have been lacking.
"Our discovery, together with other research findings, suggests southern China should be the key, central area for the emergence and evolution of modern humans in East Asia," the study's co-lead author, Wu Liu, of China's Institute of Vertebrate Paleontology and Paleoanthropology in Beijing, told Live Science.
These newfound teeth are smaller than counterparts of similar ages from Africa and elsewhere in China. Instead, they more closely resemble teeth from contemporary modern humans. This suggests different kinds of humans were living in China at the same time — archaic kinds in northern China, and ones more like modern humans in southern China.
The researchers said these findings could shed light on why modern humans made a relatively late entry into Europe. There is currently no evidence that modern humans entered Europe before 45,000 years ago, even though they made it as far as southern China at least as early as 80,000 years ago. The investigators suggested that Neanderthals might have prevented modern humans from crossing into Europe until after Neanderthals began dying off.
"It may be that that Europe was too small for two intelligent and behaviorally complex species that were seeking the same type of resources," study co-lead author María Martinón-Torres at University College London told Live Science. Perhaps Neanderthals faded away after dealing with thousands of years of isolation and harsh winters, and "maybe it was only at that time that Homo sapiens could finally make it into Europe," Martinón-Torres added.
Still, Neanderthals might not be the main reason for the relatively late entry of modern humans into Europe, said archaeologist Robin Dennell at the University of Exeter in England, who did not take part in this research. Instead, modern humans may have colonized the southern zones of Europe and Asia before the northern zones because the former were warmer than the latter, Dennell wrote in a commentary article in the Oct. 15 issue of Nature.
The jury is still out on exactly what triggered the dispersal of modern humans. "What is especially needed now is archaeological evidence (sadly lacking in Fuyan Cave) to indicate whether the initial dispersal of our species was caused or facilitated by cognitive developments (such as symbolism or complex exchange systems), or was simply an example of opportunistic range extension," Dennell writes in his commentary, adding that southern China could hold the answer.
Follow Live Science @livescience, Facebook & Google+. Original article on Live Science.
Stay up to date on the latest science news by signing up for our Essentials newsletter.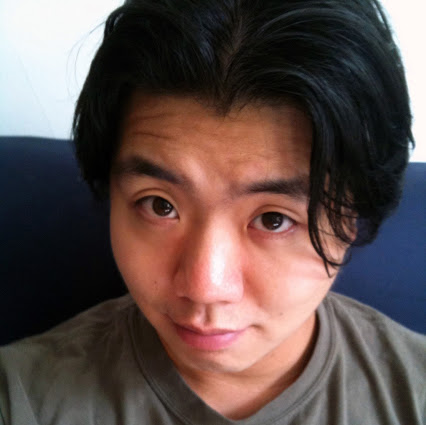 Charles Q. Choi is a contributing writer for Live Science and Space.com. He covers all things human origins and astronomy as well as physics, animals and general science topics. Charles has a Master of Arts degree from the University of Missouri-Columbia, School of Journalism and a Bachelor of Arts degree from the University of South Florida. Charles has visited every continent on Earth, drinking rancid yak butter tea in Lhasa, snorkeling with sea lions in the Galapagos and even climbing an iceberg in Antarctica.