Hospitals Adapting for Adults With Autism (Op-Ed)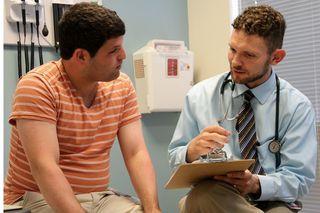 (Image credit: The Ohio State University Wexner Medical Center)
Dr. Christopher Hanks, medical director for The Center for Autism Services and Transition at The Ohio State University Wexner Medical Center, contributed this article to Live Science's Expert Voices: Op-Ed & Insights
Over the last several decades, the number of children diagnosed with autism spectrum disorder (ASD) has skyrocketed. Today, the United States spends $11.5 billion a year on children with ASD, a complex, lifelong developmental disability that affects an individual's ability to communicate and interact with others.
But what happens when these kids become adults? Relatively few physicians specialize in treating adults on the spectrum, and as a result, these patients often don't receive the type of support and attention they need.
In addition, research has indicated that a majority of physicians aren't comfortable caring for adults with ASD. Due to these roadblocks, adults with autism have been called "the forgotten patients." We in medicine really need to reverse our thinking on adult autism because the number of patients is on the rise .
Currently, there is a significant need for providers who care for adults with ASD. It's estimated that one out of 68 babies born in the U.S. are on the autism spectrum. The shortage of coordinated care is likely to get worse as pediatric patients with ASD transition to adulthood, and this patient population is expected to soar nearly 700 percent by 2030.
Once patients move away from their pediatricians, they struggle. These patients often miss out on important check-ups, immunizations and cancer screenings. It's also important to note that without specialized care, these individuals can have a hard time transitioning into an intimidating world.
Many teens with ASD struggle to obtain meaningful vocational or educational opportunities after they've finished high school, which provides a structured environment and allows for social interactions and continual development. Unless these young adults are employed or enrolled in an educational program, most spend too much time alone or isolated, with little or no social interaction. When this happens, they often regress and lose some of the skills they previously developed.
These patients deserve physicians who understand their needs and will work with them to overcome the challenges associated with becoming an adult who has an illness that will impact their entire life.
That's what we're striving to do at The Ohio State University Wexner Medical Center, where we recently opened one of the only clinics in the country to care for adults with ASD. Here at the Center for Autism Services and Transition (CAST), we provide care coordination, along with primary and specialty care services for patients. We offer access to diagnostic testing, counseling services, therapy, dental care, nutrition and other resources. Our goal is to give new hope to these patients, and to connect them with medical experts who truly understand their needs so they can continue to grow and succeed.
We're inspired by patients like Braden Gertz, a 24-year-old early childhood education specialist at the Nisonger Center at Ohio State's Wexner Medical Center. He creates his own lesson plans, provides tutoring and teaches children diagnosed with ASD and other developmental and intellectual disabilities how to speak and interact with others. He has his own apartment, does his own laundry and grocery shopping, and is an instructor at a local recreational facility on campus. Braden has autism, but that hasn't stopped him from becoming incredibly independent. He serves as a model for what we hope to achieve with our other patients in the future.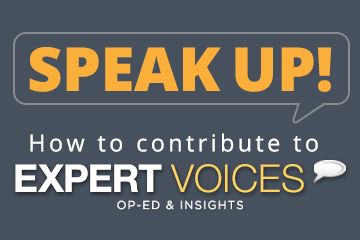 Beyond offering medical care, we want to provide options for continuing education courses and job opportunities to help patients transition into their new lifestyle. We try to focus on helping people not only develop the skills they need to survive in a medical setting, but the skills they need to thrive in the broader community.
Medical care for adults with ASD is a big issue, one that cannot be fixed easily. We still have a long way to go, but we're on our way to providing new hope for families and patients. It's time to stop forgetting these patients, and remember that all children will someday grow up.
Follow all of the Expert Voices issues and debates — and become part of the discussion — on Facebook, Twitter and Google+. The views expressed are those of the author and do not necessarily reflect the views of the publisher. This version of the article was originally published on Live Science.
Stay up to date on the latest science news by signing up for our Essentials newsletter.