Charming Chick Photos: Antarctica's Baby Penguins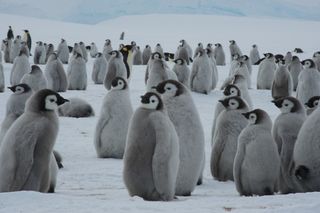 (Image credit: International Polar Foundation)
Amazing emperor penguins
A recent visit to a remote emperor penguin colony on East Antarctica's Princess Ragnhild Coast found 15,000 penguins living in four groups, including thousands of cute, fuzzy chicks. The expedition leaders watched penguin parents deliver regurgitated meals to their demanding young, as the entire group slowly waddled toward the open sea 6 miles (10 kilometers) away.
Penguin parade
A parade of penguins heads for the sea, to hunt for fish, squid and other marine creatures.
Sea of chicks
Further inland, thousands of chicks wait for their parents to return with a warm meal.
Two sleepy chicks
Fuzzy baby penguins take a nap on the Antarctic ice.
Ice cliff
A tall ice cliff shelters the penguin colony from Antarctica's fierce winds.
Feeding time
Penguin parents regurgitate meals for their chicks. The chicks are raised far inland from the edge of the ice, where snapping seals might make a meal of penguin young.
Feed me!
A baby penguin asks for more food.
Adorable Adélies
Adélie penguins are smaller and shorter than emperor penguins.
Emperor closeup
The regal visage of an Emperor penguin glistens under the summer Antarctic sun.
Lunch launch
Emperor penguins launch themselves onto the ice after a hunt.
Who are you?
An inquisitive emperor penguin checks out visitors from Belgium's Princess Elisabeth polar research station.
Stay up to date on the latest science news by signing up for our Essentials newsletter.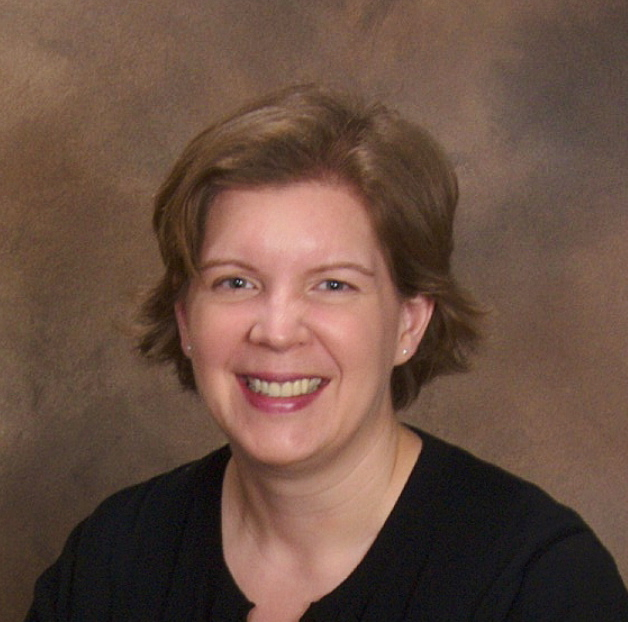 Becky Oskin covers Earth science, climate change and space, as well as general science topics. Becky was a science reporter at Live Science and The Pasadena Star-News; she has freelanced for New Scientist and the American Institute of Physics. She earned a master's degree in geology from Caltech, a bachelor's degree from Washington State University, and a graduate certificate in science writing from the University of California, Santa Cruz.