Bob Deans is associate director of communications for the Natural Resources Defense Council (NRDC) and co-author of "In Deep Water: The Anatomy of a Disaster, the Fate of the Gulf and Ending Our Oil Addiction" (OR Books, 2010). He contributed this article to LiveScience's Expert Voices: Op-Ed & Insights.
When supplies go up and demand goes down, prices fall, right? Not when it comes to gasoline.
As nearly 40 million Thanksgiving holiday drivers are learning first hand this weekend, the boom in domestic oil production hasn't been matched by price cuts at the pump. The reason: Oil prices are set on the world market, and gasoline prices follow.
That's why the United States can't drill — or frack — a way to cheap gasoline, no matter how many times Americans are told we can.
Since President Obama was elected in 2008, U.S. oil production has risen 48 percent to its highest level in two decades. Oil consumption, meanwhile, has fallen 3.5 percent as cars become more fuel- efficient. Gasoline prices are down slightly over the past couple years. Overall, though, they haven't changed much.
Americans paid $3.27 a gallon, on average, for regular gasoline in 2008, a year prices peaked at $4.11. This week, nationally, Americans are paying $3.29. What gives?
The answer is that crude oil — which accounts for about 71 percent of the price of a gallon of gas — is a global commodity, priced on the world market. Crude oil prices averaged right at $100 a barrel in 2008; they're around $94 a barrel right now. Even at today's production levels, the United States accounts for just 8.3 percent of global oil output, not enough to drive prices on the world market, where demand remains strong and growing.
This is especially confusing to Republicans in the U.S. House of Representatives. Almost since the day Obama took office, they have assailed his energy policies, promising the public vast savings at the pump if only the president would abandon commonsense safeguards that protect Americans, communities and special places from the risks of drilling for oil. They have pushed the president to open more U.S. ocean waters to offshore drilling — a bid to expose the Pacific Coast, the Eastern Seaboard and western Florida to the risk of the kind of disaster visited upon the Gulf of Mexico in the BP blowout of 2010.
Congressional Republicans have called for drilling in the Alaska National Wildlife Reserve, lands set aside by President Eisenhower so that future generations might experience the natural splendor of that part of the country.
They have voted to restrict national protections on federal lands when it comes to hydraulic fracturing, or fracking , a technique for drilling for oil and gas that poses hazards to air, water, wildlife and lands.
They're pressing the president to approve the Keystone XL tar-sands oil pipeline, which would transport some of the dirtiest fuel on the planet from Canada's boreal forest through the breadbasket of America to be refined for export overseas.
And they oppose the president's effort to end oil-industry subsidies that cost taxpayers some $4 billion a year.
And what's the justification for this "Put Oil Profits First" approach?
"Increasing American Energy Production," trumpets the House Committee on Natural Resources website, "Will Lower Gasoline Prices…"
Except that it won't.
Since the price of crude oil — and petroleum products more generally — is set by the global market, the oil companies sell their products where they fetch the right price. Since 2008, U.S. production of crude oil and natural gas liquids, which are refined into petroleum fuels much like crude oil is, has increased from 6.8 million barrels a day to 9.9 million barrels a day, an increase of 3.1 million barrels a day.
Rather than pumping additional gallons into the U.S. market, though, oil companies have boosted their exports of refined fuelsto 3.4 million barrels per day. That's up 88 percent since 2008 and a whopping 136 percent over 2007 levels. There are economic benefits to those exports, to be sure. Cheaper gasoline for Americans, though, is not among them.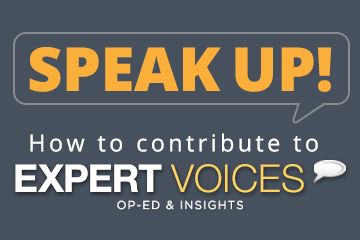 "The benefits of cheap U.S. energy," oil analyst Fadel Gheit told Bloomberg Businessweek, "are being exported overseas."
Americans live in a global economy. Corporations exist to make a profit. And once a company takes oil from U.S. lands, it can be sold anywhere in the world. But let's not confuse these facts of economic life with the notion that Americans can somehow save money at the pump by putting our people at risk. That's not how it works.
The way to save money at the pump is to make cars more efficient, broaden public transportation options and build communities that give more of Americans the option of living near the places they go to work, shop and meet with friends.
And, while we're at it, Americans need to protect our people, our environment, our ranches and our farms from the risks of oil production. We need to safeguard our waters and public lands. And we need to invest in wind, solar and other renewable sources of power. That way, over time, we can reduce our reliance on oil and stop exposing our economy and our families to global oil prices we can't control.
The author's most recent Op-Ed was "The Environmental Movement's Debt to Martin Luther King Jr." The views expressed are those of the author and do not necessarily reflect the views of the publisher. This article was originally published on LiveScience.