14-Day Plan Improves Memory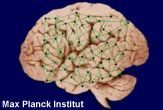 It sounds like an infomercial from late-night TV: Follow this four-step plan and improve your memory in just 14 days!
But researchers have indeed found a way to improve memory function in older people. After a two-week study that involved brainteasers, exercise and diet changes, study participants' memories worked more efficiently.
Here's the program:
Memory Training: Brainteasers, crossword puzzles and memory exercises that emphasized verbal skills throughout the day.
Healthy Diet: Five meals daily included a balanced diet rich in omega-3 fats, whole grains and antioxidants. Eating frequent meals prevents dips in blood glucose, the primary energy source for the brain.
Physical Fitness: Brisk daily walks and stretching. Physical fitness has been found in other research to reduce the risk of Alzheimer's disease.
Stress Reduction: Stretching and relaxation exercises. Stress causes the body to release cortisol, which can impair memory and has been found to shrink the memory centers in the brain.
Before-and-after brain scans showed the participants experienced on average a five percent decrease in brain metabolism in the dorsal lateral prefrontal region of the brain, which is directly linked to working memory and other cognitive functions. This suggests they were using their brains more efficiently. The subjects also performed better on a cognitive test.
A control group that didn't follow the plan showed no significant changes.
"We've known for years that diet and exercise can help people maintain their physical health, which is a key component of healthy aging," said Gary Small, professor of psychiatry and behavioral sciences UCLA. "But maintaining mental health is just as important. Now we have evidence which suggests that people can preserve their memory by adding memory exercises and stress reduction to this routine."
Chronic Pain Shrinks People's Brains
Stay up to date on the latest science news by signing up for our Essentials newsletter.
Robert is an independent health and science journalist and writer based in Phoenix, Arizona. He is a former editor-in-chief of Live Science with over 20 years of experience as a reporter and editor. He has worked on websites such as Space.com and Tom's Guide, and is a contributor on Medium, covering how we age and how to optimize the mind and body through time. He has a journalism degree from Humboldt State University in California.