Visit the Galapagos Islands on Google Street View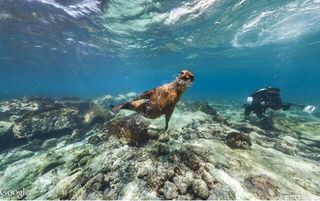 (Image credit: Google)
Google Maps just expanded its Street View to include the exotic Galapagos Islands, adding to the growing repertoire of remote and fascinating locales visible from any Internet user's armchair.
Charles Darwin's famous trip to the Galapagos Islands in the 1830s was a heroic feat of science and human willpower, with many months spent making detailed observations of uncharted territory that would ultimately help form the basis of modern evolutionary biology.
Now, Darwin wannabes can surf the cyberseas to check out what the luminary risked his life exploring more than 170 years ago. Members of the Google Maps team, in partnership with the Galapagos National Park and the Charles Darwin Foundation, lugged their orblike 360-degree camera to 30 different locations across the islands, capturing the famous giant tortoises, sea lions frolicking underwater among fish-filled coral reefs, blue-footed boobies waddling on a dry, bushy landscape, and other unique sites. [7 Amazing Places to Visit with Google Street View]
Through a site launched today (Sept. 13) called Darwin for a Day – created by the Charles Darwin Foundation and the citizen science website iNaturalist – users can submit observations about the plants and animals that they see during their Internet trek through the new images, including details as simple as "plant" or as specific as a genus and species name, if they know it, Google wrote in a statement yesterday.
Google hopes the images and this citizen science effort will not only inspire and entertain viewers, but also provide the park and conservation scientists with data helpful in protecting and learning more about the unique environment, Google wrote.
The 360-degree Street View camera has documented other remote and fascinating locales in recent years, including the Mt. Everest base camp, the hut that explorer Ernest Shackleton stayed in during his famous expedition to Antarctica nearly 100 years ago, and motley sea life swarming Australia's Great Barrier Reef. Even remote regions of the Amazon rainforest, including indigenous residential areas, have been filmed, with the help of indigenous people who toted the camera while biking through the rain forest.
A behind-the-scenes page associated with the new Galapagos Island images shows viewers the steps involved in documenting these locations.
Follow Laura Poppick on Twitter. Follow OurAmazingPlanet @OAPlanet, Facebook and Google+. Original article at LiveScience's OurAmazingPlanet.
Stay up to date on the latest science news by signing up for our Essentials newsletter.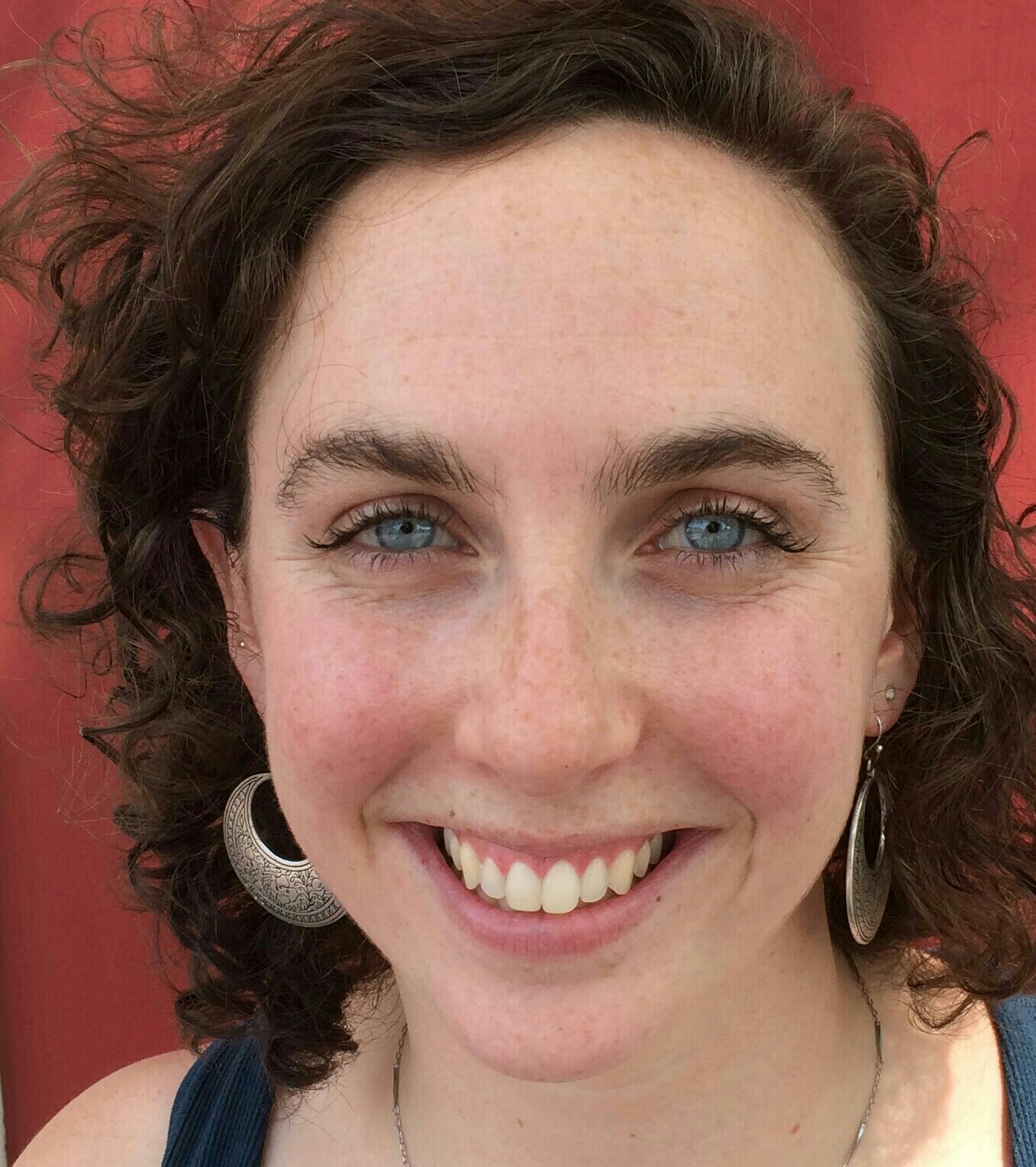 Laura Poppick is a contributing writer for Live Science, with a focus on earth and environmental news. Laura has a graduate certificate in science communication from the University of California, Santa Cruz, and a Bachelor of Science degree in geology from Bates College in Lewiston, Maine. Laura has a good eye for finding fossils in unlikely places, will pull over to examine sedimentary layers in highway roadcuts, and has gone swimming in the Arctic Ocean.