Early Balding May Be Linked with Lou Gehrig's Disease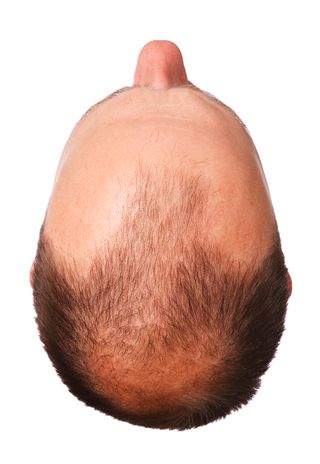 (Image credit: Paul Maguire via Shutterstock.com)
Men who show signs of early balding may be at an increased risk of the rare but incurable disease amyotrophic lateral sclerosis (ALS), also called Lou Gehrig's disease, a new study finds.
The link between the two conditions may provide a new direction in investigating the poorly understood neurodegenerative condition, the researchers said.
The researchers looked at more than 50,000 men ages 46 to 81, and asked them to recall the shape of their hairline at age 45, and choose from a series of pictures depicting no balding, moderate or extensive balding.
Nearly 44 percent of men reported no balding, about 42 percent of men reported moderate balding and 14 percent reported extensive balding at 45 years old.
Sixteen years later, 11 of 5,500 men who had reported extensive balding were diagnosed with ALS, while 13 of 17,500 men with no balding were affected by the disease. The researchers calculated that men with extensive early balding were about three times as likely to develop ALS, compared with men who hadn't lost hair early in life.
The researchers said their results should be interpreted cautiously until the link between early balding and ALS is confirmed in future studies.
"This doesn't mean that bald people should worry," said study author Elinor Fondell, researcher at Harvard School of Public Health. Moreover, the link may not be true for everyone — there were 11 people diagnosed with ALS who didn't have early balding, Fondell noted. A mysterious disease
ALS is a disease of the nerve cells in the brain and spinal cord that control muscle movement. The early symptoms of the condition usually include weakness and shrinking of muscles, and as the condition progresses, patients develop disabling movement problems, and ultimately cannot breathe on their own.
About 5,600 people in the United States are diagnosed with ALS each year, according to the ALS Association. Men are at higher risk for ALS than women. Half of people affected by the disease live more than three years after diagnosis, but less than 10 percent of patients live more than 10 years after diagnosis.
"We know very little about what causes ALS, and there's only one approved drug that prolongs life, for about three months," Fondell said.
"If the link between early balding and ALS can be confirmed in other populations, and if other researchers look at this on a molecular level and see if there's some basis to this, then that in the future may lead to new drugs for ALS," she told LiveScience.
Men in the study with moderate early balding had a 50 percent higher risk of ALS compared with men with no balding. The results showed a clear trend: with increasing levels of balding at age 45, the risk of ALS increased, the researchers said.
The results were controlled for potential risk factors of both early balding or ALS, such as smoking, weight, as well as vitamin E intake, which may protect against ALS.
What may underlie the link
One possible mechanism for a link between ALS and early balding may involve a protein called the androgen receptor, a protein that regulates the hormone testosterone and has been shown to be associated with an increased risk of early balding.
In 1980, researchers proposed the possibility that androgen receptor is involved in ALS. The idea originated when researchers observed that the disease affected all motor neurons except those that lacked the androgen receptor.
"Everybody got so excited about this theory," Fondell said. "So they tested it, but found that the androgen receptor does work," so the idea wasn't pursued further.
"I think they dropped it too early," Fondell said.
Another possible explanation could involve a genetic variation in early balding recently identified in an analysis of genetic studies of the condition. The variation is in a gene located close to another gene that has been implicated in ALS. Given the physical proximity of the two genes, it is possible that one affects the other, the researchers said.
The study was published Aug. 13 in the American Journal of Epidemiology.
Email Bahar Gholipour. Follow LiveScience @livescience, Facebook & Google+. Original article on LiveScience.
Stay up to date on the latest science news by signing up for our Essentials newsletter.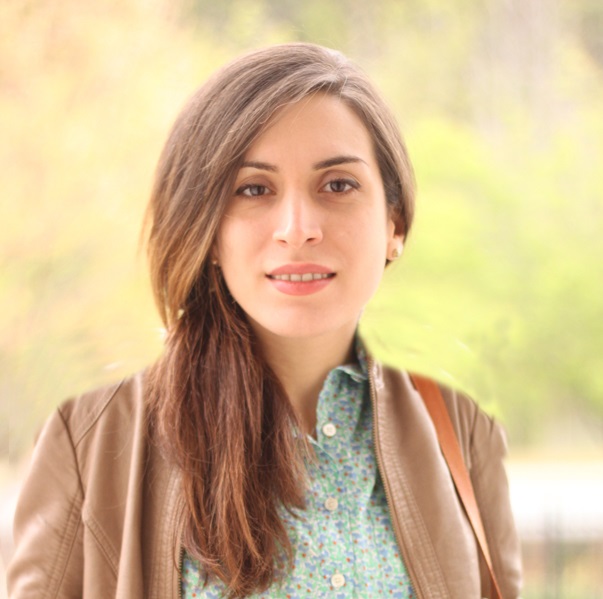 Bahar Gholipour is a staff reporter for Live Science covering neuroscience, odd medical cases and all things health. She holds a Master of Science degree in neuroscience from the École Normale Supérieure (ENS) in Paris, and has done graduate-level work in science journalism at the State University of New York at Stony Brook. She has worked as a research assistant at the Laboratoire de Neurosciences Cognitives at ENS.