Wikipedia 'Edit Wars': The Most Hotly Contested Topics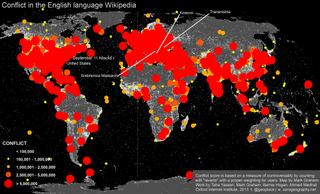 (Image credit: Mark Graham, Oxford Internet Institute, University of Oxford)
A behind-the-scenes look at the so-called edit wars on Wikipedia has revealed the topics people argue about the most across the globe. The winners: religion and politics.
Considering that Wikipedia is the result of mass collaboration, with essentially 40 million editors, back-and-forth editing — and even arguments — are bound to occur. But some topics on the site better resemble a battlefield than a publishing house, according to researchers.
"Wikipedia seems to be a cool and novel platform for collaboration, but it suffers from very traditional features of human societies," said Oxford University physicist Taha Yasseri, co-author of the new study detailed online May 23 in the preprint journal arXiv.
Yasseri and his colleagues collected the revisions on all of the articles submitted over ten years. They then looked at edit wars — in which Wikipedia users (or "editors") repeatedly override one another and don't reach a consensus. "It's a big deal in Wikipedia, as well as in any other peer-production projects without a supervisor," Yasseri said.
The researchers identified the 100 most controversial topics in 13 languages. "Because the method is only based on revision metadata and not the content, it can be easily generalized to different languages," Yasseri said.
Overall, after religion and politics, the most controversial topics were countries and geographical places, followed by sex, gender and race-related topics.
Some subjects, such as Israel, were heavily debated in all the languages, and some topics were local to different language editions. On the French- and Czech-language Wikipedia sites, scientific topics were the most controversial, whereas sports were the hot topic on Spanish-language sites.
"Sometimes, you don't know what is really important for the local community, but you will realize [it] by looking at these results," Yasseri said.
The Hong Kong-based television station TVB, along with its productions, appear quite often in the Chinese list of disputed articles. The Romanians argued most about musicians and art, and the Japanese Wikipedia is a battlefield for manga.
Religion and politics were heavily disputed in Middle Eastern languages, including Hebrew, Persian and Arabic. They were also controversial topics in other languages' Wikipedia sites. The three most disputed topics on the English-language version of Wikipedia were about George W. Bush, anarchism and Muhammad. On the French-language Wikipedia site, the most controversial articles were about Ségolène Royal, UFOs and Jehovah's Witnesses. On the German-language site, Croatia is heavily disputed, followed by scientology and 9/11 conspiracy theories. [Top 10 Conspiracy Theories]
There are different ways of collaborating on Wikipedia, such as talk pages, available history of the edits, off-wiki forums and real-world connections, Yasseri said. "All these are designed to elaborate the collaboration, and they really help. But when it comes to sensitive topics, they are just enlarging the battle field."
The method the researchers developed to explore Wikipedia could help design similar projects — for example, OpenStreetMap, a collaborative project that aims to create an editable map of the world, the researchers said. Moreover, it could give social scientists a better understanding of the dynamics of conflict emergence and its universal features in human societies.
"Many of the theories in social science never could be tested against real experiments," Yasseri said. "Now, thanks to our digital life of today, we are able to track and analyze the interactions of a huge society of individuals — for example, the leader-follower relationship or the role of mediators."
Follow us @livescience, Facebook & Google+. Original article on LiveScience.com.
Stay up to date on the latest science news by signing up for our Essentials newsletter.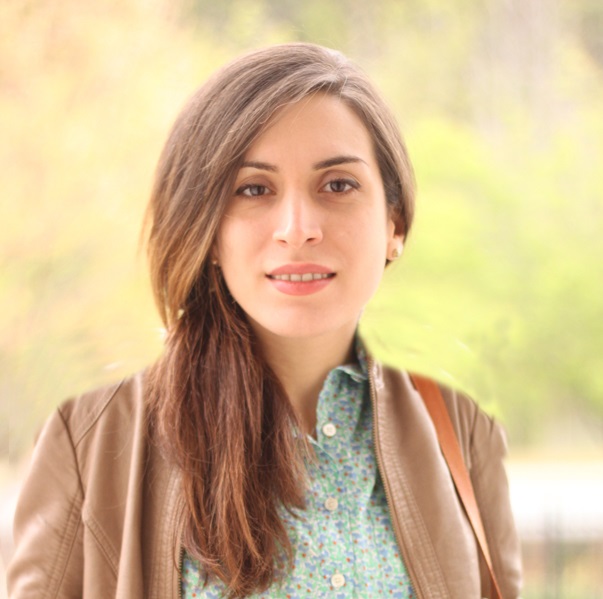 Bahar Gholipour is a staff reporter for Live Science covering neuroscience, odd medical cases and all things health. She holds a Master of Science degree in neuroscience from the École Normale Supérieure (ENS) in Paris, and has done graduate-level work in science journalism at the State University of New York at Stony Brook. She has worked as a research assistant at the Laboratoire de Neurosciences Cognitives at ENS.