Dream Deferred: Americans May Never Retire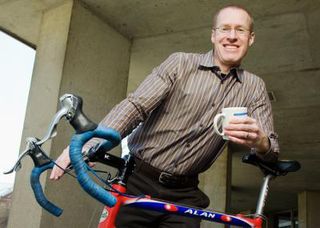 (Image credit: L. Brian Stauffer)
Editor's Note: In this new LiveScience column, Robin Lloyd explores the latest findings that hit you in the wallet. From personal finance to big business, Dollars & $cience aims to make sense of the financial world. It appears weekly.
The retirement plans of many Americans went out the window in the past year due to the economic downturn, a new survey finds. A lot of folks now are looking at Plan B, and Plan B means working more and working later in life.
It's not unlike what our great-great grandparents planned for, back before the concept of retirement came into vogue.
However, working beyond age 65 doesn't have to be dismal, experts say, especially if you change your expectations and push yourself to pursue work in a field that you love.
Just keep working
First, here are the survey results:
No surprise, but about three-quarters of adults in the so-called threshold generation (ages 50-64) have seen the value of their investments — mutual funds, individual stocks or retirement accounts such as 401(k)s — decline in the past year, according to the national survey of 2,417 Americans conducted Feb. 23 to March 23 by the Pew Research Center's Social & Demographic Trends Project.
About half of all working adults in this age group say they may delay their retirement, and 16 percent say they expect to never stop working, the survey found.
Overall, some 37 percent of all full-time working adults of all ages say they have thought in the past year about postponing their retirement. Women are more likely to feel this way (46 percent) than men (31 percent). And whites have thought about delayed retirement (40 percent) more than blacks (32 percent) and Hispanics (34 percent), the Pew survey found.
Investment advisor Art Dinkin sees this trend, too. His clients at retirement age are not retiring.
"No one says it's their ideal solution," said Dinkin, CFP®, an investment advisor representative of Ameritas Investment Corp., member FINRA/SIPC. "We've all bought into this dream of retire at 65, get your gold watch and then living the life of leisure. But the dream isn't as strong as we thought it was."
Wobbly 3-legged stool
Retirement is a relatively new concept in the United States. It arose only in the late 19th century and early 20th century. Until then, people worked until they were physically unable to continue, and then their communities supported them.
Around the turn of the last century, some big employer-supported pensions started up, but with the Depression, it was clear that businesses couldn't be counted on to support retirees during economic bad times. So social security was initiated by President Franklin D. Roosevelt in the mid-1930s as a government solution.
Nowadays, workers hang on like a dog to a bone to the concept of retirement. Meanwhile, each of the three legs of the retirement stool — pensions and/or 401(k)s, social security and personal savings — are getting wobbly.
In fact, the only true security for a retiree today is their own savings and investments, Dinkin said. Neither the government nor corporate pensions can be relied upon as the foundation of a stable retirement, he adds.
3 solutions
The No. 1 most important thing that people can do right now to plan in a time of recession for retirement is to make a valid assessment of their tolerance for financial risk, as well as when and how they plan to use their retirement funds, he said.
"There are three and only three solutions to solving retirement problems," said Dinkin, whose practice is based in West Des Moines, Iowa. "First — delay retirement by working a little longer. Second — retire at a lower standard of living than we had originally planned. And third — put more aside before retirement. There is no magic bullet."
He added: "The reality is that very few people try to retire more modestly, but they are willing to delay it."
So that means more work, but maybe not in your previous career. Some of Dinkin's clients are leaving their primary profession to pursue lower pay doing something for which they have a passion, such as fishing.
Dinkin also recommends "The New Retirementality" (Wiley, 2008), in which author Mitch Anthony encourages workers to get paid to do what they love from the get-go, rather than trudging for decades to jobs they hate and expecting some illusionary pay-off.
That way, when retirement age comes and the potential for retirement income is shaky, people actually prefer to keep working anyhow.
Stay up to date on the latest science news by signing up for our Essentials newsletter.
Robin Lloyd was a senior editor at Space.com and Live Science from 2007 to 2009. She holds a B.A. degree in sociology from Smith College and a Ph.D. and M.A. degree in sociology from the University of California at Santa Barbara. She is currently a freelance science writer based in New York City and a contributing editor at Scientific American, as well as an adjunct professor at New York University's Science, Health and Environmental Reporting Program.