Majority of Missouri Tan Salons Allow Preteens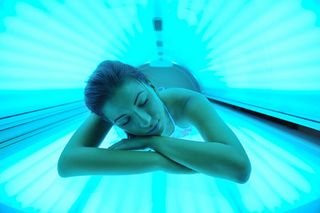 (Image credit: <a href='http://www.shutterstock.com/pic.mhtml?id=88896964'>Tanning photo</a> via Shutterstock)
Missouri. Call it the artificial sunshine state … at least for preteens allowed to enter tanning booths and beds there.
Missouri is one of 17 states that have no minimum age restrictions on tanning salon use and does not require parental consent, despite a proliferation of scientific evidence linking indoor tanning to skin cancers.
Now, doctors at Washington University School of Medicine in St. Louis have found that the majority of tanning salon operators in Missouri would allow children as young as 10 to 12 years old to use their tanning machines.
More disconcerting for the researchers, many tanning salon workers said in a survey that tanning beds pose no health risk and, in fact, prevent future sunburn, two patently false concepts. [10 Burning Facts About Sun-Tanning]
Findings from this survey, in which researchers secretly posed as prospective tanning clients, appear online today (Feb. 25) in the journal Pediatrics.
"This should serve as a wake-up call for parents in Missouri and other states that don't regulate tanning beds," said study co-author Lynn Cornelius, a dermatologist at Washington University. "With the absence of logical age restrictions, we are failing to protect our children, who are at an increased risk of developing skin cancer when exposed to the high-intensity levels of ultraviolet light that can be received in a tanning bed."
Risks of indoor tanning
Frequent use of tanning salons can triple the risk of developing melanoma, the deadliest form of skin cancer, according to a study by University of Minnesota researchers published in 2010. The International Agency for Research on Cancer has deemed ultraviolet rays from artificial tanning devices carcinogenic to humans, equivalent to tobacco.
The World Health Organization recommends that minors be prohibited from using tanning booths and tanning beds. The ultraviolet radiation generated by these machines is particularly dangerous for children and adolescents, because their bodies are still growing and cells are reproducing at a more rapid pace compared with adults. Also, early and frequent exposure can further increase the risk of developing skin cancer.
Yet more than a third of white, female adolescents in the United States have used a tanning salon at least once, according to a study published in 2003 in the Archives of Pediatrics & Adolescent Medicine by researchers at Case Western Reserve University in Cleveland. And tanning salons often target teenagers through direct marketing, as documented in a commentary in Pediatrics in 2008. [Adolescent Angst: 10 Facts About the Teen Brain]
Restrictions on indoor tanning vary widely from state to state. California and one county in Maryland ban minors under age 18 from using tanning booths (in which one stands) and beds (in which one lies). A few more states maintain a ban for children under age 14. Other states allow children to tan indoors with parental consent.
Tanning in Missouri
The Washington University researchers conducted interviews at 243 tanning salons across Missouri twice, on different days, to assess consistency of answers. Operators at 65 percent of the participating facilities said they would allow children as young as 10 or 12 to use indoor-tanning devices. Employees at 43 percent of the salons claimed there were no risks associated with indoor tanning; and 80 percent of facility operators said indoor tanning would prevent future sunburns.
Some 55 percent of salon workers said that the customer could opt not to use goggles so to prevent "raccoon eye" tan lines. Tanning without goggles can cause arc eye, akin to snow blindness, essentially a burning of the cornea, and ultimately retinal damage and cataracts.
One point of confusion about the health effects of tanning concerns the type of ultraviolet radiation emitted by the machines. The sun emits three kinds of UV radiation: UVA, UVB and UVC. While UVC is the most energetic and deadliest, the Earth's atmosphere absorbs nearly all of it. UVB causes sunburn and snow blindness, and it directly damages DNA, causing cancers.
UVA, the lowest-energy ultraviolet radiation — and the predominant radiation emitted in most tanning machines — does not cause sunburn and, in fact, has the beneficial property of making vitamin D in the skin. For this reason, some people believe that tans from tanning machines are safe.
Yet research over the last several decades has shown that UVA is indeed carcinogenic, creating certain chemicals in the skin such as free radicals that, in turn, damage DNA. Moreover, the radiation from a tanning machine can be 10 to 15 times more intense than the midday sun, according to studies from Europe.
One limitation of the Washington University study was that the interviews were conducted in 2007. Attitudes about the dangers of tanning salons might have changed since then.
But then again, in Missouri, House Bill 72, introduced earlier this year, merely proposes a ban on "any person younger than six years of age from using a tanning device."
Christopher Wanjek is the author of a new novel, "Hey, Einstein!", a comical nature-versus-nurture tale about raising clones of Albert Einstein in less-than-ideal settings. His column, Bad Medicine, appears regularly on LiveScience.
Stay up to date on the latest science news by signing up for our Essentials newsletter.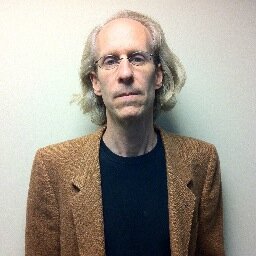 Christopher Wanjek is a Live Science contributor and a health and science writer. He is the author of three science books: Spacefarers (2020), Food at Work (2005) and Bad Medicine (2003). His "Food at Work" book and project, concerning workers' health, safety and productivity, was commissioned by the U.N.'s International Labor Organization. For Live Science, Christopher covers public health, nutrition and biology, and he has written extensively for The Washington Post and Sky & Telescope among others, as well as for the NASA Goddard Space Flight Center, where he was a senior writer. Christopher holds a Master of Health degree from Harvard School of Public Health and a degree in journalism from Temple University.